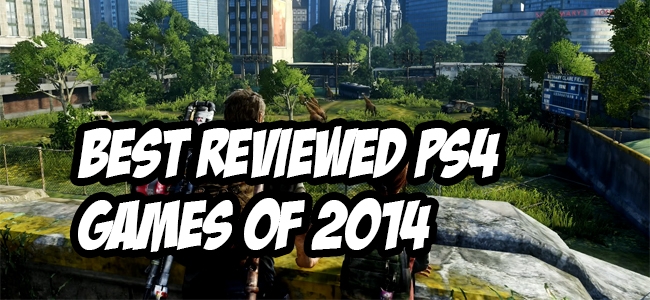 It's been just a hair over a year since the PlayStation 4 debuted in 2013, and with about 12 months of games behind us now, we can finally get a pretty good look at what some of the console's top titles are.
Update: You can also check out the 10 best-reviewed Xbox One games here.
A few observations:
There was an even split, right down the middle, between big publisher and indie games.
In the AAA  camp, only 1 out of the 5 was a game that was available on the PS4 during its initial release. The other 4 were available in some form or another on other consoles or the PC first (so re-releases/remakes basically).
No "annualized" franchise entries (Call of Duty, Assassin's Creed, etc.) made the cut in any form.
And as a final note, we measured "best reviewed" using the average of the game's MetaCritic and GameRankings score. It will be interesting to compare these rankings to the sales figures for 2014 once those are in the books.
All of that being said, here are the 10 best reviewed games on the PS4 so far.
1. Grand Theft Auto V
GameRankings: 94.89
MetaCritic: 96
Grand Theft Auto V was a huge critical and commercial success when it launched on last-gen consoles last year. Its transition to current generation systems seems to have gone pretty smoothly, with its review scores almost identical to the previous batch.

Kingdom Hearts will be getting a third HD collection, titled Kingdom Hearts HD 2.8: Final Chapter Prologue. Square Enix has clearly realized they can name these things whatever they want, and are just rolling with it.

Despite a small hiccup at the beginning of the Uncharted 4 presentation at the Sony Press Conference, the game looked like the kind of high-octane action that we've come to expect from the franchise. But what if I told you that there was a whole [...]

PS4 fans looking to spruce up their system with some new faceplates are in luck, as the latest batch of Project Skylight mods have been revealed.