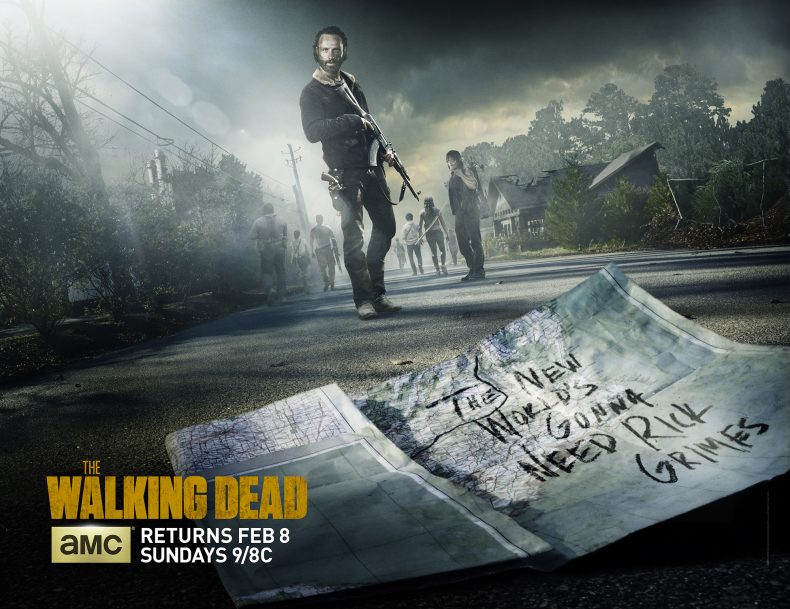 Yes, you read the headline right. AMC just released the first two minutes of footage from the second half of Season 5 of The Walking Dead and it's just as amazing as you might imagine.
Obviously, if you haven't gotten caught up with The Walking Dead, this video is going to contain spoilers galore. And, if you haven't gotten caught up, then what are you doing here? Go hit Netflix and Amazon and watch!
Anyways, check out the two-minute teaser in all of its unbridled glory below.
Last time we saw Rick and company, the mess hit the fan at the hospital and Dawn and (tragically) Beth Greene both ended up with bullets in the brainpan.
From the looks of the footage, Rick and the others are still on the run and looking for a safe haven and, with Father Gabriel having joined the company, are having an actual funeral for Beth.
Things don't look to be getting any easier for our favorite band of survivors and encounters with The Governor and Dawn have proven that the living are just as dangerous, if not more dangerous, than the dead.
AMC's The Walking Dead returns this Sunday at 9/8c.

If you're anything like me, you're impatiently counting down the days until The Walking Dead returns to AMC in October. While there's nothing we can do to speed up the time, there is something else Walking Dead related that you can [...]

The Walking Dead's penultimate episode, "Try", is now in the books and it was a doozy. It was easily one of the most intense episodes of the entire season and served as a great build-up to the 90 minute Season 5 finale next Sunday. Given [...]

After seven seasons, Mad Men is finally coming to an end.