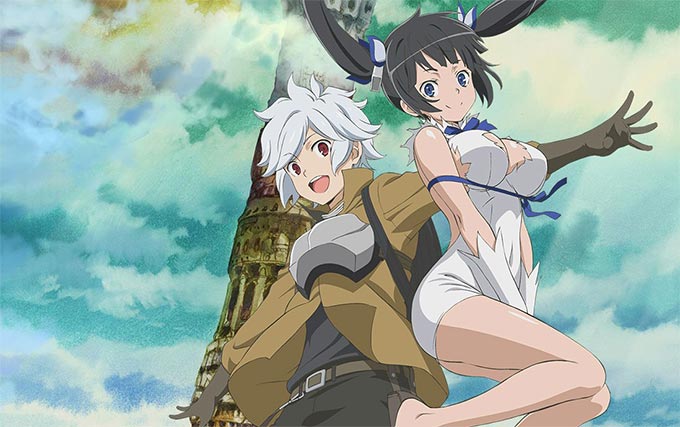 Community Post: This article was submitted by a member of our community. Find out how you can publish your own writing here!

Let's get the obvious out of the way. Is It Wrong To Try To Pick Up Girls In A Dungeon (Dungeon ni Deai o Motomeru no wa Machigatteiru Darō ka, popularly abbreviated as DanMachi) is not a very subtle name. Just by the title alone, a number of assumptions can be made on the nature of the series. For one thing, it sounds like it's going to be a show that capitalizes on the popularity of Sword Art Online, but with the harem aspect even more in your face (is such a thing is possible). With all of that working against it, how is it even remotely possible that DanMachi be worth a viewing? Well, you might be surprised.
Minor Spoilers below
There are a lot of elements of DanMachi that you can pick up from their long title that are pretty appropriate. For one thing, it takes place in a world very similar to a standard Dungeons & Dragons setting. As well, there are various female characters that seem to be attracted to our main character, the clingiest of which is the Goddess Hestia, who is extremely well endowed to say the least. If anyone is familiar with the physics-breaking boob-string meme that has been circulating the internet, it's all thanks to Hestia.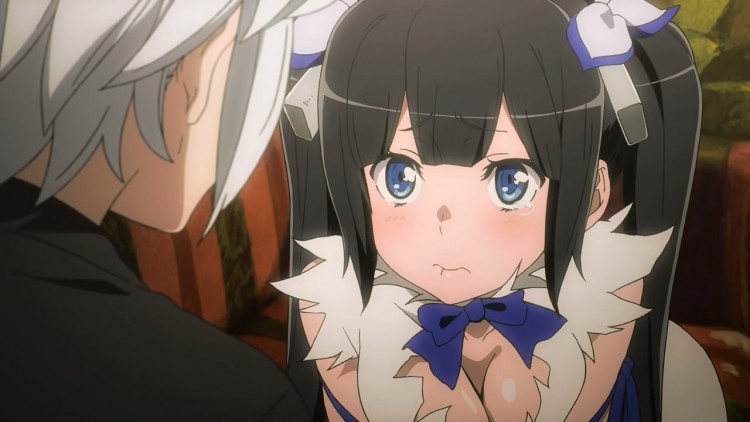 However, it does things that make it stand out. While it's obvious that DanMachi's setting is trying to capitalize on the popularity of other fantasy-based shows like Sword Art Online and Log Horizon, it feels like it goes the extra mile in some cases. These are not people trapped in a game; this is their real life, but their world has incorporated a lot of RPG elements. When an Adventurer defeats an enemy, they evaporate and leave behind items. They even incorporate an element where a characters has observable stats and can even "level-up". There is also a class system incorporated in this world, which includes Gods, humans, hybrids, monsters, amongst many other things. This show is not so much about "picking up girls" and more about exploring dungeons.
As mentioned before, Hestia is a Goddess, one of the many who inhabit the world among the mortals. They create "Familias", which could be compared to a guild, and it's the God/Goddess's responsibility to watch over them and see them grow. Our main character, Bell, is the only member of Hestia's family, to which may speak to her strong attachment to him. While she may only be seen as a "jealous girlfriend" type for comedic effect, her interactions with other characters really bring out her affectionate personality.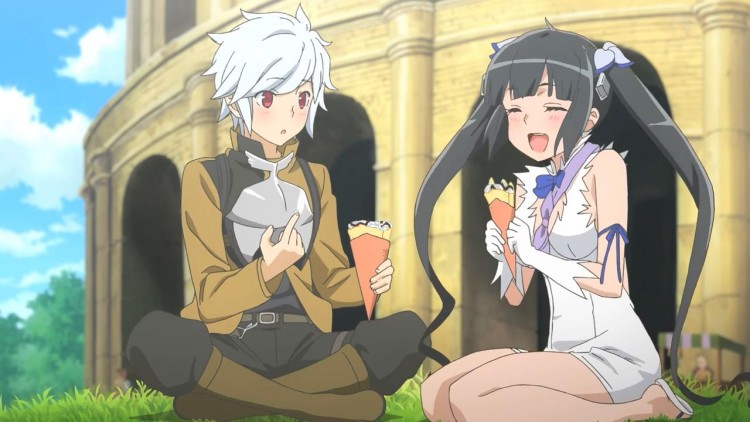 The controversial part of the series, however, does stem from Bell himself. Your opinion in DanMachi really depends on whether you like him or hate him. He starts off as a relatively weak and whines a lot. With each passing episode, he gets stronger and conquers tasks that are seemingly impossible for someone of his stature to accomplish. At points, Bell seems very over powered with a lot of his attacks. Midway through the series, he picks up an ability that is literally "plot armor".
On the other hand, there is a clear progression of Bell's strength. He starts out as a weakling who can barely take care of himself in a fight, but he slowly becomes stronger through the series. He earns each of his abilities after overcoming a major obstacle in his way. This is very different from something like Sword Art Online, where Kirito doesn't seem to go through this progression. He's considered an unstoppable badass from the very beginning and doesn't change, which is the complete opposite of Bell.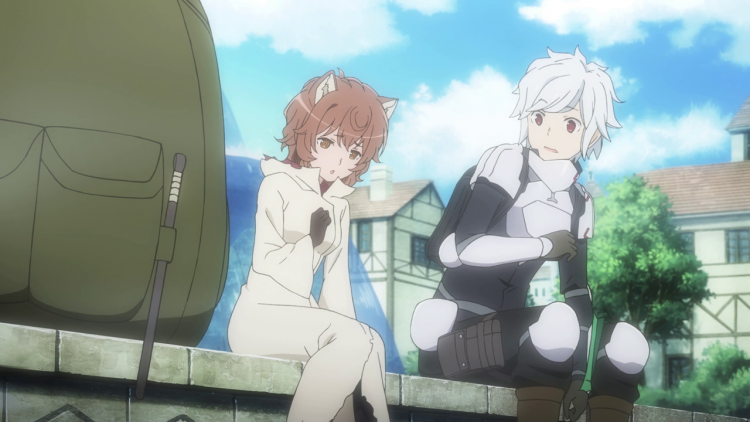 Another major difference between Bell and other shonen protagonists is his attitude. One would expect him to be cocky and sure of himself, especially with the impression you get from the title of the series, but he's rather grounded throughout the series. He has very clear goals set out for himself. While he can be overly optimistic to the point where others take advantage of it, his positive attitude still shines through. Bell is a character who wants everyone on his side, and for some, that can only go so far before it's just annoying.
All of the faults for DanMachi seems to come from the tropes of not only this genre, but this kind of anime in general. There's bits of fan service in almost every episode of the series, and our hero is somehow able to overcome obstacles that he probably shouldn't be able to in the first place. All that being said, the world created here feels extremely fleshed out to where you want to continue living in this world. Despite what the title of this show may lead you to think, the plot has a strong focus and is centered on a character that is actually likable. If you can look passed the long and strange title, there really is something here for anime fans to enjoy.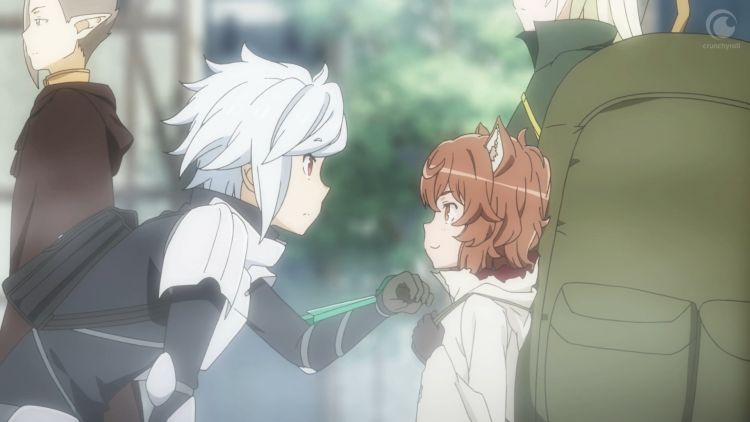 Community Post: This article was submitted by a member of our community. The views expressed are the opinions of the designated author, and do not reflect the opinions of the Overmental as a whole or any other individual. We will gladly cooperate in the removal of plagiarism or any copyright infringement. Please contact us here.
Positives
+ An interesting take on the RPG-fantasy story
+ Bell is a different type of shonen protagonist
Negatives
- Title may be a turn off for some people
- Bell an annoy people at times.

Community Post: This article was submitted by a member of our community. Find out how you can publish your own writing here!Happy Monday music maniacs! Like new stuff? Great! You've come to the right place. Each week all sorts of audiolicious [...]

Community Post: This article was submitted by a member of our community. Find out how you can publish your own writing here!At the end of last week, we saw L in a very defeated state with all the FBI agents in Japan dead. As well, Light is faced with the [...]
Community Post: This article was submitted by a member of our community. Find out how you can publish your own writing here!Happy Monday music maniacs! Like new stuff? Great! You've come to the right place. Each week all sorts of audiolicious [...]