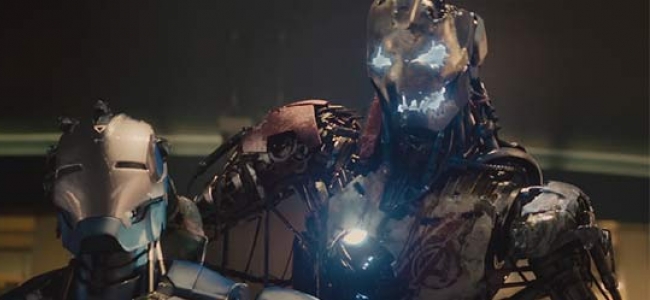 Marvel has released an "extended" trailer for Avengers: Age of Ultron, which includes a lot more of Ultron's speech from the party scene. Man, is James Spader's voice perfect for this role or what?
Avengers: Age of Ultron will hit theaters on May 1, 2015.

Funny Books is back, and ready to piggy back on that sweet, sweet Avengers gravy train. From now until the premiere of Avengers: Age of Ultron, Funny Books will take a look back at some of the Avengers' most important moments.We're inching ever close to [...]
Sometimes, after a long and strenuous day of work you just have to let your hair down. That's exactly what our beloved Avengers actors did when they paid a visit to Jimmy Kimmel's show. We get a chance to see the Avengers lineup having a great [...]

Whoopee! We get to talk about Force Works today! It was so BAD!!!