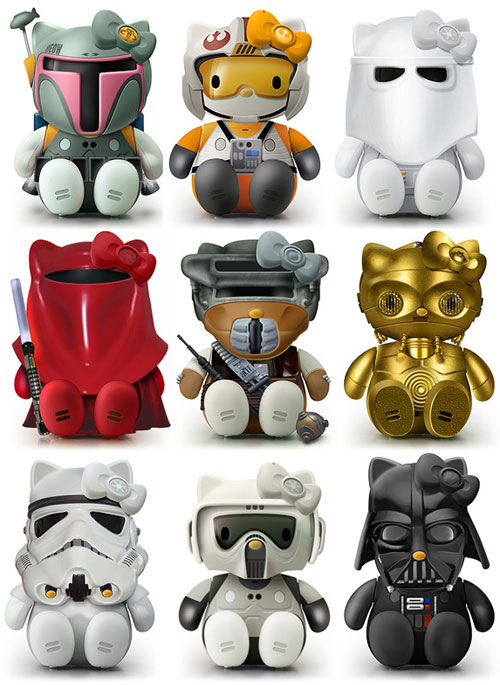 Using a custom model kit of his own creation, designer Joseph Senior has crafted these amazing Hello Kitty pop culture mash-ups. We've got everything from Star Wars to Star Trek, and even a little Batman in between. Check out more below.

If you've never had a chance to play through the original Deus Ex, or just want an excuse to get augmented again, a fan-made (but officially endorsed) mod is probably your best opportunity yet.

What do you get when you cross diehard Final Fantasy VII fans with some extremely talented filmmakers? Apparently, one of the most professional looking fan films I've ever seen.

If you really need to spend $40,000 in May, have I got a deal for you.