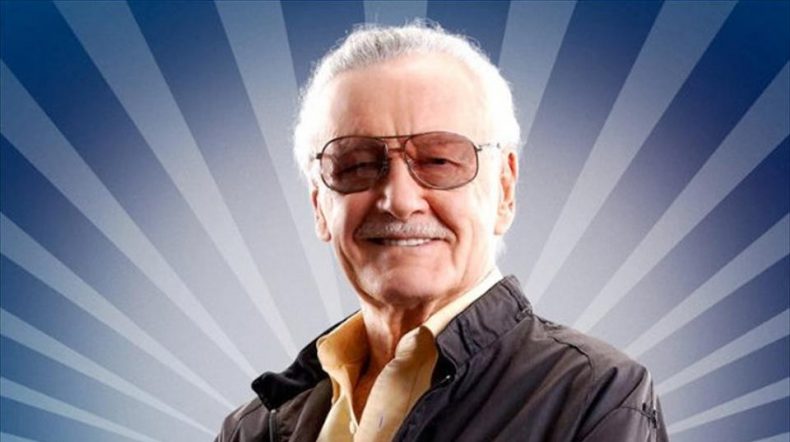 A cameo by Stan Lee is a bonafide Marvel tradition at this point, and even Agents of SHIELD and Agent Carter have gotten in on the fun. That's why I was very surprised when Daredevil's first season ended without that familiar mustache showing up even once. Except… he totally did make a cameo, it was just super obscure.
He appears here, in the final episode of the season. Can you find him?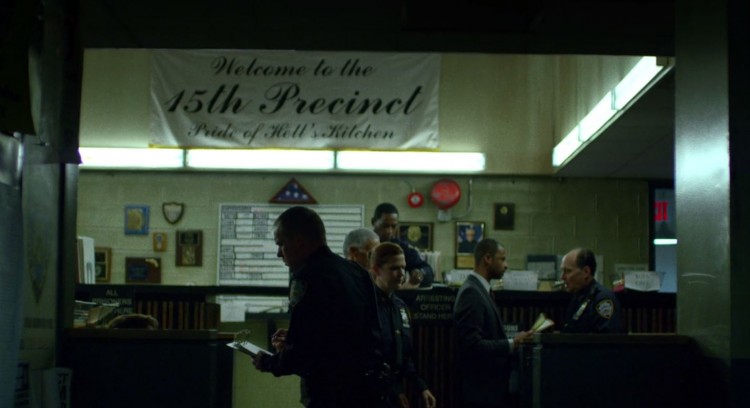 If you still can't see it (it took me a while too), take a look at the portrait on the wall behind the arresting officer.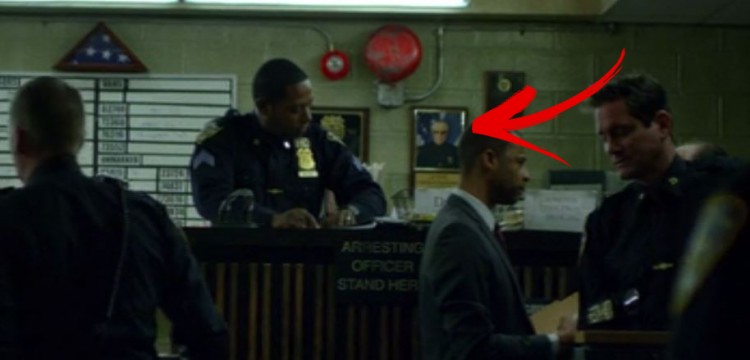 There he is!
Showrunner Steven DeKnight later confirmed the cameo appearance on Twitter.
We made you work for that one! RT @fer23garcia: @stevendeknight cool stan lee cameo. it is hard to find

— Steven DeKnight (@stevendeknight) April 12, 2015
We don't know why Stan Lee couldn't make an actual cameo appearance in person, but this is a nice consolation prize. To date, Lee has appeared in over 25 different Marvel movies and TV shows, and will likely have a couple more this year with Age of Ultron and Ant-Man coming in the next few months.
All of Daredevil is currently streaming on Netflix, and if you're a Marvel fan, it is definitely, definitely worth your time.
We're a long way off from Season 2 of Daredevil. That's the downside to consuming an entire series in one go, it's over way too quickly. I suppose you could always make another pass through the first Season, but I digress.
We won't be seeing a second season of Daredevil for another year or so, but the creative team is already hard at work assembling the next storyline.

Daredevil has been a resounding success for both Marvel and Netflix. If Jessica Jones lives up to the source material, then Marvel will have cemented itself as a creative powerhouse on cable. After that, we'll have Luke Cage, Iron Fist, and then the [...]