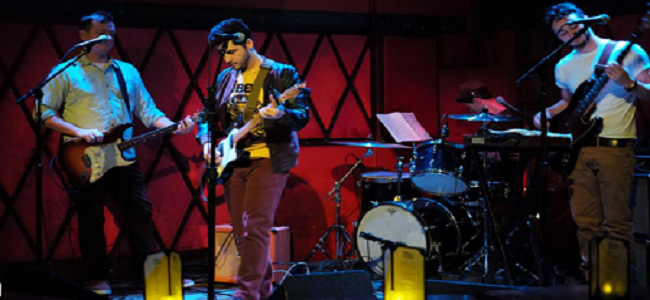 Fire and the Romance has an enthralling indie rock sound and a not-to-be-missed EP called The Adaptations due out later in the spring.
They're a bicoastal band headed by Dion Roy, but as far as I can tell, he's doing the whole "Trent-Reznor-Is-Actually-Nine-Inch-Nails" thing, because he writes all the music and his backing band is referred to as a collection of "collaborators." Although the band is new, they have already rounded up an impressive 15.5k followers on their Twitter page–in no small part due to Roy's successful solo singer/songwriter stuff, which you can check out here.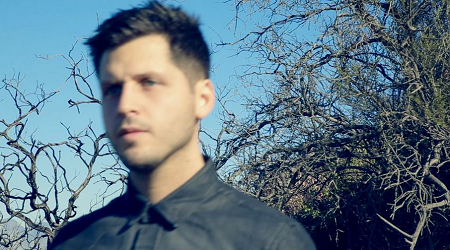 Fire and the Romance are about to release their first EP, called The Adaptations. They have already released two singles from the EP so far: "She's a Devil" and "Way Down Below." Both songs reminded me very much of the Postal Service; they are indie rock tunes with unmistakable electronic elements.  Particularly on "She's a Devil"–Roy's vocals here are definitely reminiscent of indie rock darling Ben Gibbard. It's a catchy and instantly accessible track—I have no doubt that it will get its fair share of radio play. "Way Down Below" is slightly less compelling, to me, as it doesn't feel as fresh or new. That being said, it is still a solid song—indie rock at its most danceable—but it admittedly sounds like songs we've all already heard. But singles are not necessarily the most inventive tracks on an album, so I'm not willing to write them off because of a little lack of originality on a single probably designed for instant likeability to new listeners. If you are a fan of Postal Service, Atlas Genius, Owl City, Bastille, Death Cab for Cutie, or indie rock in general, you'll enjoy Fire and the Romance.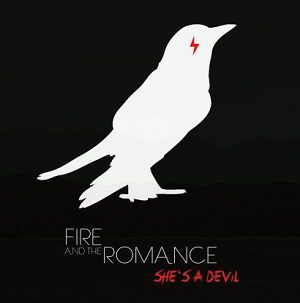 I'm really curious to see what else the band will put out. I wanted to give y'all a heads-up about Fire and the Romance. I'll review the full EP once it is released, but I wanted to warm you up with a mini-review! If you dig the two singles (which can be heard on the band's SoundCloud page) stay tuned for the release of The Adaptations, which has not been given an official release date, but is due out in spring of this year.
As of late, I'm all about new music. In the fall I'm going to start working on my MA in English so I'm spending as much time writing about non-literary things as possible, because before I know it, I'll be knee-deep in grad work. I've been wading through a lot of new and/or underground music, and I want to write about musicians out there who I think are worthy of more exposure. But since I can be super snobby about music I'm also going to warn you against some artists! (EDM lovers, brace yourselves.)

Community Post: This article was submitted by a member of our community. Find out how you can publish your own writing here!Hey there music lover! You like new stuff? Great! You've stumbled into the perfect corner of the internet.  Each week all sorts of [...]

Today we're celebrating 150 episodes by bringing together all four DJs from Funk Radio's original college radio show. Get ready for plenty of laughs as we recall the good times and bad times from those formative years.
Community Post: This article was submitted by a member of our community. Find out how you can publish your own writing here!Hey there music lover! You like new stuff? Great! You've stumbled into the perfect corner of the internet.  Each week all sorts of [...]