We haven't seen this location on screen since 1977.
With Star Wars: Rogue One's production in full swing, new details are sure to emerge about the production. The Force Awakens had plenty of spy photos from daring photographers and drone shots, and we're sure Rogue One won't be immune to such covert acts of fan curiosity.
Recently, the first batch of shots have been captured of the Rogue One set at the Cardington hanger. Let's check them out and see what we can pick apart.
What do the shots look like?
Here they are: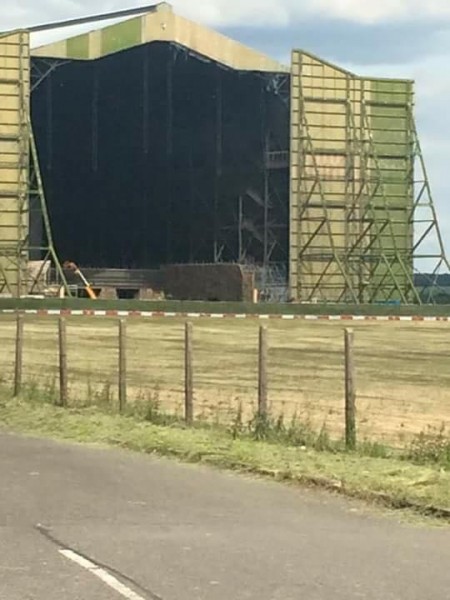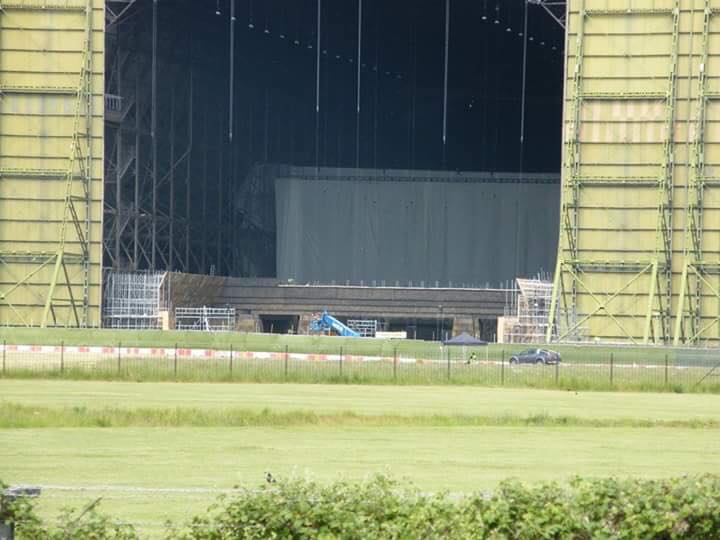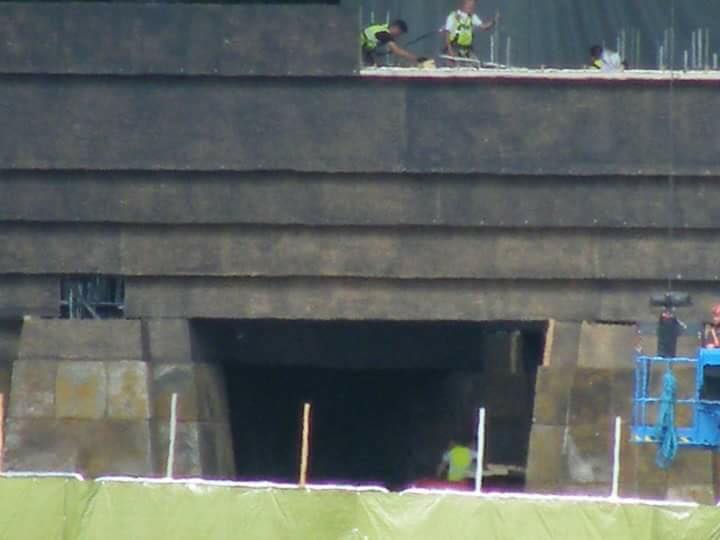 Am I supposed to recognize this place?
Long time fans may recognize the texture of the slabs and their configuration to match the Massassi Temple on Yavin IV that the Rebels used as their base in A New Hope. They were also featured in the video games Jedi Outcast and Jedi Academy, as they served as a Jedi Academy for Luke Skywalker in the post-Return of the Jedi era.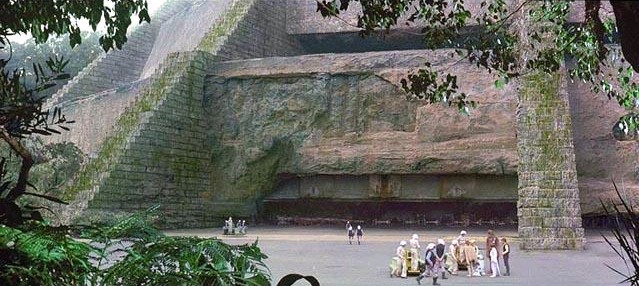 What is a Massassi Temple?
You can read the entire history of the structures (in addition to the planet Yavin IV) in our Canon Catch-Up article, but here's an excerpt covering them:
"Yavin IV was originally populated by a primitive species known as the Massassi. 5000 years before the Galactic Empire, the Sith Lord Naga Sadow fled from the Republic following his defeat during the Great Hyperspace War. Sadow settled on Yavin IV and turned the Massassi into his personal slaves. He forced them to build great temples in his honor, the same structures that would later be used by the Rebellion for their base."
Does this mean Rogue One will have scenes on Yavin IV?
We already assumed this would be the case, as the Rebels were using the planet as their primary staging area. We'll most likely see some briefing scenes set inside the temple, probably the command room we saw in A New Hope.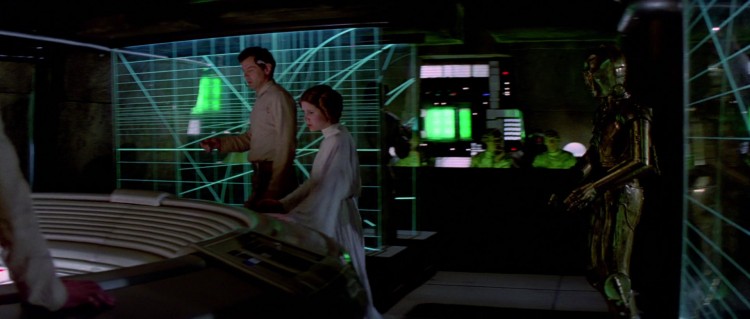 What else do we know about Rogue One?
We know that the basic plot revolved around a Rebel Cell's mission to steal the Death Star plans, though outside of that all we have are rumors that include Darth Vader and Boba Fett being in the film. We know Felicity Jones will star along with Sam Claflin, Forest Whitaker, Diego Luna, and Riz Ahmed. Ben Mendelsohn is also starring and is heavily rumored to be playing a high ranking Imperial officer.
Just this morning, Jonathan Aris joined the cast. Though it's not confirmed, his rumored role is that of Senator Jebel.
Garth Edwards is directing from a screenplay written by Gary Whitta and Chris Weitz. Alexandre Desplat is composing the score and Greig Fraser will act as cinematographer. Prequel concept artist Doug Chiang is returning to Star Wars as the production designer.

Star Wars is going through a state of transition. For twenty years, an Expanded Universe of novels, comics, and games have supplemented the films and TV shows to create an incredibly deep and detailed Star Wars universe. Soon after Disney's purchase of [...]

Director J.J. Abrams and Producer Kathleen Kennedy have promised a movie full of practical effects. How close have they come to keeping that promise?

The new Force Awakens-era TIE Fighter has been teased in both the official trailers and the Comic-Con behind-the-scenes video, but now we have our best look yet at what's different.