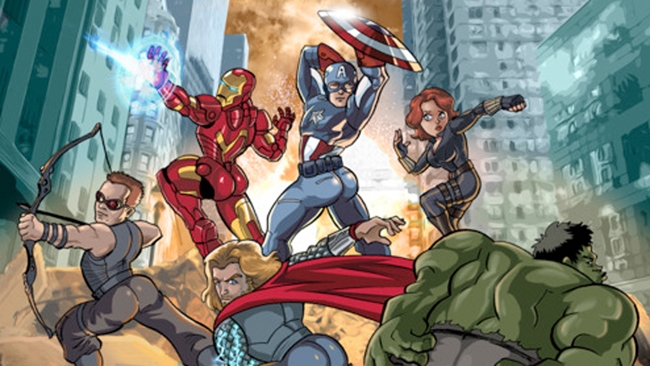 Funny Books is back, and ready to piggy back on that sweet, sweet Avengers gravy train. From now until the premiere of Avengers: Age of Ultron, Funny Books will take a look back at some of the Avengers' most important moments. Last week, we introduced some of the most important Avengers of all time. This week? Not so much.
Doctor Druid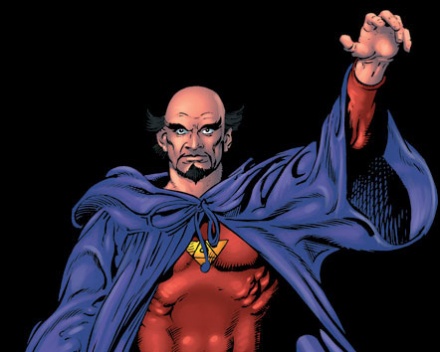 Doctor Druid. Doc Druid. D&D. I mean, just look at this guy. Balding, husky, and wearing a very unflattering full body stocking. He is quite literally a middle-aged man trying to play superhero. The one thing he had going for him was his involvement with a female Kang the Conquerer, which produced a pretty neat story arc around Avengers #295-297.
Jack of Hearts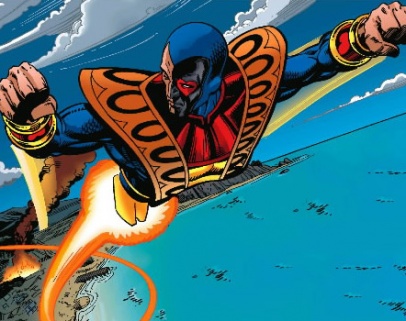 Who the hell is Jack of Hearts, you might ask. Well, Jack was a former villain who became an Avenger during the dark times, the Geoff Johns Avengers run. Johns, I love you on Green Lantern and Action Comics, but no more Avengers stuff, ok? His power was that he blew up every day, or something like that. He came, he went, he did nothing in particular, and then the Scarlet Witch used him to kill Ant-Man
Starfox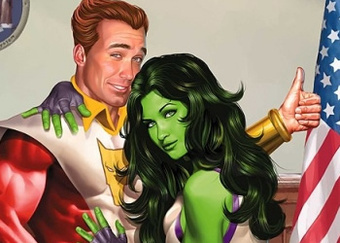 Ew. Let's just say that again. Ew. Starfox is basically a walking roofie, an alien "Eternal" with the power over pleasure. The Avengers have had a few Eternals in their ranks, most don't work out, and since Starfox was the first we can clearly see why. Starfox is a P.C. nightmare with a stupid, stupid haircut. At least his brother Thanos is cool.
Deathcry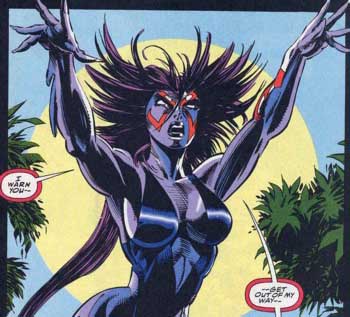 OMG, DEATHCRY. Deathcry was a Shi'ar alien, the ones that usually only bugged the X-Men. She was sent to Earth for…something, tried to hump the Vision, and was then revealed to be a plucky 16 year old who talked Earth slang for some reason. And we all pretended this was O.K. Then she went away, and like most thing Marvel made in the 90s, let's hope she stays away.
Gilgamesh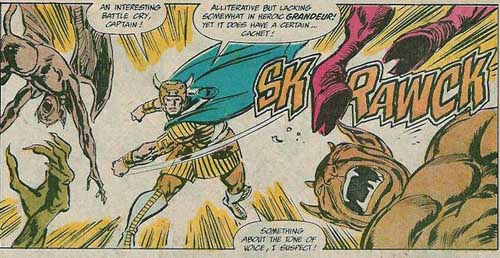 What can be said about Gilgamesh? I'm serious, 'cause I got nothing. One of literature's first classical Heroes, Marvel's Gilgamesh was an Eternal who fought alongside the Avengers with a bull-head hoodie. With other more interesting god-like members in Thor and Hercules, ol' Gil was third string at best, which is why the only good thing to come out of the 90's event, "The Crossing," was his very welcome death.
*Dishonorable Mentions: Mantis, Rick Jones, the Black Knight, Moon Dragon, and basically every new member between 1998-2004.

Some people, Asgardian types mostly, may be wondering why everyone's favorite Marvel villain was omitted from Avengers: Age of Ultron. In actuality, director Joss Whedon actually had Hiddleston make a brief cameo, but decided to cut him out of the [...]

What if the cast of the Avengers had their genders swapped? Who would play them? Jennifer Lawrence as Thor? Chris Pine as Black Widow? Sign me up!

Community Post: This article was submitted by a member of our community. Find out how you can publish your own writing here!Back in 2012, the impossible happened by not only creating an Avengers film—which was stemmed from several other films—but was both [...]