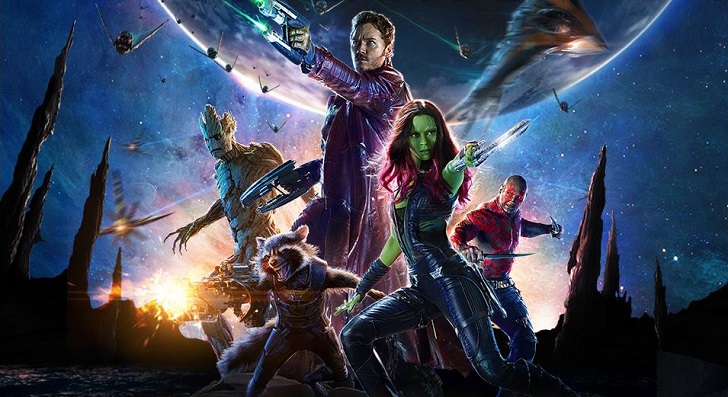 Star Lord and the gang are coming back. What's their next adventure about?
Although Marvel is gearing up to introduce more heroes and villains in its phase 3, we're still getting plenty of returning faces. Perhaps the most anticipated is the next adventure of the Guardians of the Galaxy, coming our way in 2017.
We've created this up to date guide to keep you up to date on all the info on the film all in one place.
[Update 12/31/15] We've added a statement from Marvel producer Kevin Feige on Thanos' role in the film in the "Who's in it?" section!
What is the title of the film?
Guardians of the Galaxy Vol. 2. The title is a reference, of course, to the second mix tape Star Lord's mother gave him at the end of the first film.
Who's writing and directing?
James Gunn, who wrote and directed the first Guardians, will be returning in the same capacity for this film.
What will the film be about?
We don't know yet, but Star Lord's father and Nebula are confirmed to be tied to the events of the film.
Will we find out who Star Lord's father is?
Yes. There have been some rumors as to the character's identity, but they have been shot down by James Gunn himself. We'll just have to wait and see.
Who's in it?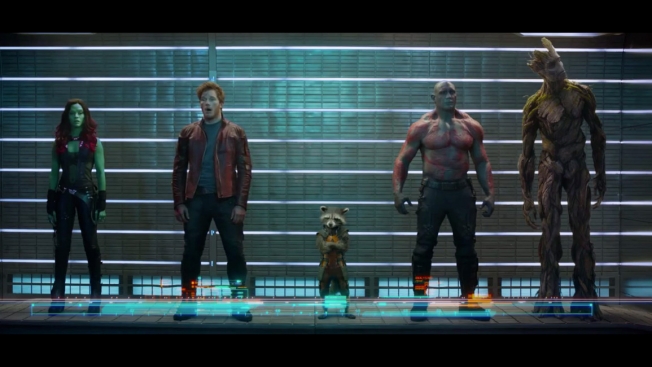 All the major players from the first one are returning including Star Lord (Chris Pratt), Rocket (Bradley Cooper), Nebula (Karen Gillan), Gamora (Zoe Saldana), Groot (Vin Diesel), Drax (Dave Bautista), The Collector (Benicio Del Toro), and Yondu (Michael Rooker).
Pom Klementieff (Old Boy) will also be joining the cast as Mantis, a Marvel character who is from the Cotati race.
It's also being reported that Kurt Russell (Escape From New York) will be joining the cast as Star Lord's father, but that is presently unconfirmed.
[Updated 12/31/15] Kevin Feige has shed some light on whether Thanos will have a role in the film:
"There've been many different incarnations of the Guardians over the years in the comics and we'll catch a glimpse of additions over the course of the movie… I wouldn't look too hard in that movie for Thanos. The next time we see Thanos he will not be messing around. It will be, 'Oh, that's why they've been teasing this villain for five years.'"
How will it tie in with the rest of the Marvel Cinematic Universe?
Seeing as how the events of the Guardians films take place in deep space and are far removed from the other movies, it won't have much of an immediate impact. However, the first film did introduce a new infinity stone and shed some light on Thanos… so expect Vol. 2 to take similar steps setting up Infinity War.
When will production begin?
Probably after Doctor Strange wraps production.
When will we know more?
James Gunn is going to be pretty tight lipped, but expect to get an official synopsis when the film begins production next year. There will probably be a teaser attached with Doctor Strange.
When will the film be out?
May 5th, 2017.

The Marvel cinematic universe is an entertainment juggernaut, always expanding and broadening its narrative reach every year with new TV shows and films. How's a person supposed to keep up with all that material? Well, fear not. We've done our [...]


Have you ever wondered why everyone understands each other in Guardians of the Galaxy?