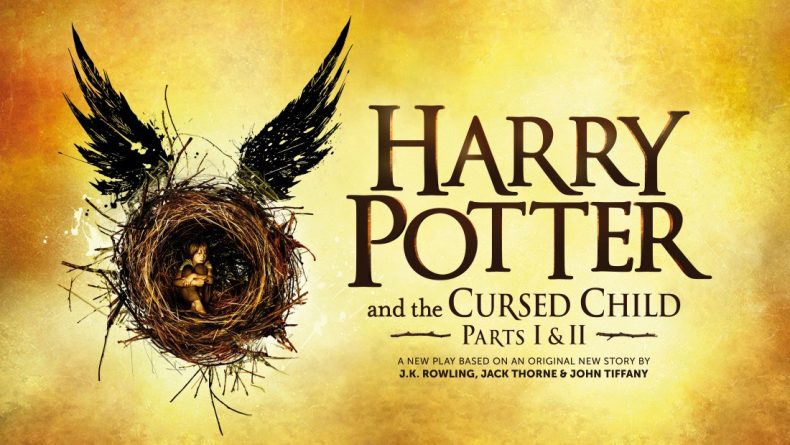 It's not much, but it's hard not to be excited for a new Harry Potter story!
Above is the first official piece of artwork for The Cursed Child, and you can see it in motion as well below:
Wait, what's The Cursed Child?
Harry Potter and the Cursed Child is a stage play heading to London's West End next year. It was co-written by J.K. Rowling, and will be a brand new story set in that world (as opposed to an adaptation of an existing book). It will also feature music by Imogen Heap, although it is not a musical.
The play will be presented in two parts, hence the "Parts I and II" on the teaser image, although it hasn't been confirmed whether they will be performed on the same day, or on consecutive days.
What's it about?
The play is set after the conclusion of The Deathly Hollows, and centers around Harry Potter's youngest son, Albus. Here's the official synopsis:
It was always difficult being Harry Potter and it isn't much easier now that he is an overworked employee of the Ministry of Magic, a husband and father of three school-age children.
While Harry grapples with a past that refuses to stay where it belongs, his youngest son Albus must struggle with the weight of a family legacy he never wanted. As past and present fuse ominously, both father and son learn the uncomfortable truth: sometimes, darkness comes from unexpected places.
When and where is it, and can I buy tickets now?
The play will open at the Palace Theatre London in July 2016, with preview performances happening in late May. Specific dates have not been set yet.
If you'd like to buy tickets, you should sign up for the priority booking list at www.harrypottertheplay.com. Doing so will give you first dibs on tickets when they're available (and I think we all know they will sell out quick). The deadline to sign up is October 24, so hurry!

Tonight Show house band and all-around cool group of musicians, The Roots, are apparently big fans of Harry Potter. The group's lead MC Tariq "Black Thought" Trotter is also one hell of a freestyle rapper. I think you know where this is [...]

J.K. Rowling, author of the best selling book series in the history of the world, has said that one of her romantic pairings at the end the Harry Potter series may have been a mistake. That's right, she feels that Ron and Hermione getting together [...]