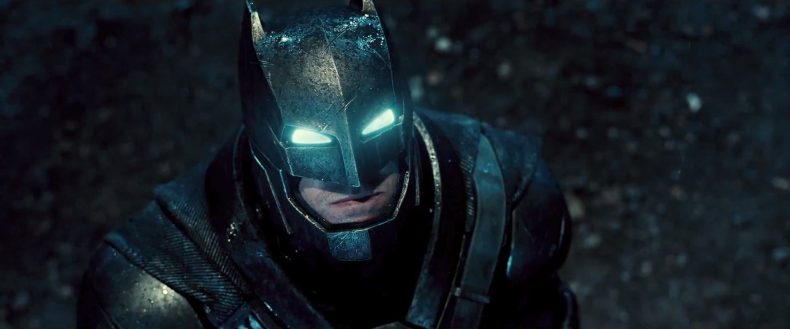 Warner Bros. always has one of the most anticipated Hall H panels at Comic-Con each year, and with their Cinematic Universe gaining steam, this one is going to be absolutely massive.
What is Warner Bros. showing off this year?
Obviously the main attraction of the day will be Batman V. Superman: Dawn of Justice. The film is still quite a ways off, but that doesn't mean the hype train isn't raring to go.
Presenting what will almost certainly be a new teaser or clips (maybe both!) will be stars Henry Cavill and Ben Affleck, along with Amy Adams (Lois Lane), Jesse Eisenberg (Lex Luthor), Jeremy Irons (Alfred), Gal Gadot (Wonder Woman), and Holly Hunter (playing a mysterious US senator). The cast will be joined by director Zack Snyder.
WB will also be showing off an early look at Pan, the live-action Peter Pan reimagining out this October. Stars Levi Miller, Hugh Jackman, and Garret Hedlund are expected to appear, along with director Joe Wright.
Finally, Henry Cavill will pull double duty to promote The Man from UNCLE, along with co-stars Elizabeth Debicki and Alicia Vikander.
Although the studio did not mention it in their announcement, a surprise reveal of something from Suicide Squad is also heavily rumored. This could mean a teaser, or maybe they'll pull a Marvel and have the cast show up in force. Either way, the film has finished shooting, so it would make sense for WB to do something with it here.
When is the panel?
WB's Hall H panel will take place on Saturday at 10:30 AM. Considering it's one of the biggest panels of the year, expect to be waiting in line the night before if you want to get in!
A near final cut Batman v Superman: Dawn of Justice just screened for a group of WB executives to what was a reportedly a standing ovation. A major factor that contributed to the film winning the WB bosses over was apparently Ben Affleck's Batman, [...]


Empire Magazine has given us a bunch of Batman V. Superman stills to mull over, including some great shots of the two titular heroes in costume, Diana Prince, and Lex Luthor's… basketball court?