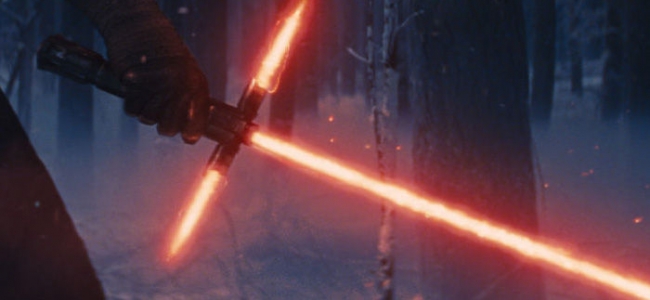 The trailer for Star Wars: The Force Awakens was something of a national holiday last week, and the biggest talking point was definitely that crazy looking lightsaber. In particular, a lot of fans thought the mini-lightsaber hilt was a pretty dumb idea, and not just because it looked silly.
The problem was that the hilt is not very effective when you consider that a lightsaber could slide down your blade and cut through the metal parts of the hilt, making it a pretty poor protection plan for your hand.
tl;dr pic.twitter.com/NnqU3bsj5J

— tc (@chillmage) November 28, 2014
According to Stephen Colbert though, these fans totally missed the train on how this lightsaber functions. Listen to him explain it in full geeky detail below. I've got to admit, his theory makes a ton of sense.
And just for the heck of it, let's take one more look at that reveal: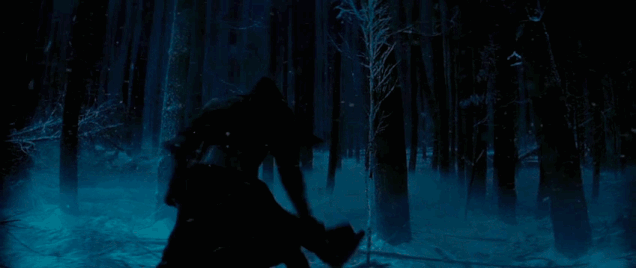 The Galactic Empire vs The Federation, who would win? It's a question that's been as asked for as long as there have been people arguing on the internet (and possibly quite a bit longer than that).

We still know very little about this mysterious project, but we now have confirmation on at least one thing. The 2016 Star Wars spin-off movie has reportedly cast Felicity Jones in a lead role. Felicity Jones, where have I seen her before? Jones most [...]

If there is one bright shining spot to be found among all the trash on YouTube, it's the creativity of a select bunch of talented video editors. The inevitable has finally happened; someone decided to recreate the Star Wars: Episode VII trailer in [...]