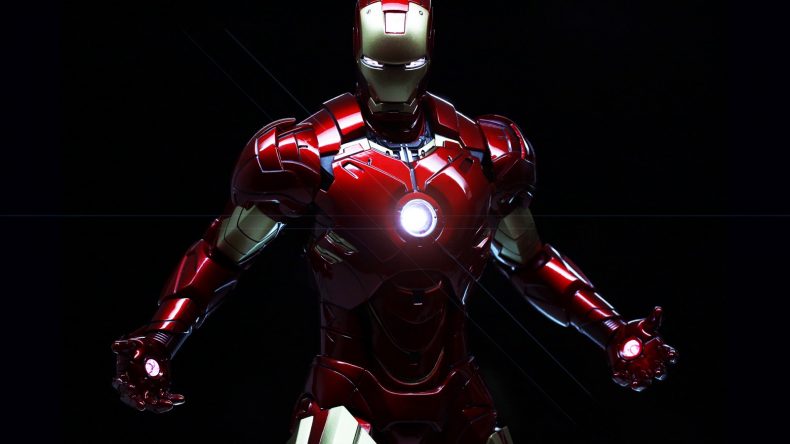 While there doesn't look to be anything definitive on the horizon for Marvel's stellar Iron Man franchise, star Robert Downey Jr. does have a bit of good news for Marvel fans; he's signed on to appear in Captain America: Civil War.
The 50 year old Downey said in an interview recently that there isn't anything in place for Iron Man 4, in terms of a script or movie plans, but he does plan on being a part of upcoming Marvel films.
"Just between us, no," said Downey Jr., "But I'm gonna do other stuff with Marvel. I'm still gonna be involved with Marvel."
RDJ does still have commitments to appear in other Marvel films and he plans on following through on them and has also said he'd like to spend more time with his family.
Woah. So are there going to be any more Iron Man movies?
Well, rumor has it that Marvel is considering doing an Iron Man prequel starring a young Tony Stark. Those same rumors also speculate that young Tony might be played by Ty Simpkins, who portrayed young Harley Keener in Iron Man 3. Given how much time has elapsed since Iron Man 3, Simpkins would be old enough to fill the role should an Iron Man prequel become a reality.
Didn't RDJ already say there was going to be an Iron Man 4?
Potato, potato, tomato, tomato. RDJ did indeed go on the Ellen DeGeneres show and talk about there being an Iron Man 4, but he went on to withdraw his comments later.
Besides Captain America: Civil War, what else will we be seeing RDJ in?
Well, assuming you haven't been living under a rock, we have Avengers: Age of Ultron hurtling towards us like a spiraling missile of pure comic book awesomeness and Iron Man is most definitely there. Age of Ultron hits theaters May 1st.
After it's third week at the box office, Avengers: Age of Ultron reeled in $38.8 million. So far, it has grossed $372-million officially making it one of the biggest movies of 2015.
Yesterday, we discussed a few reasons why Joss Whedon may have quit Twitter, for the second time. We explored some possibilities, one of which had to do with the fact that Twitter is distracting, and Whedon said as much in the past. It turns out, [...]

With Avengers: Age of Ultron out, we have just one more film to go before the start of the Marvel Cinematic Universe's Phase Three.