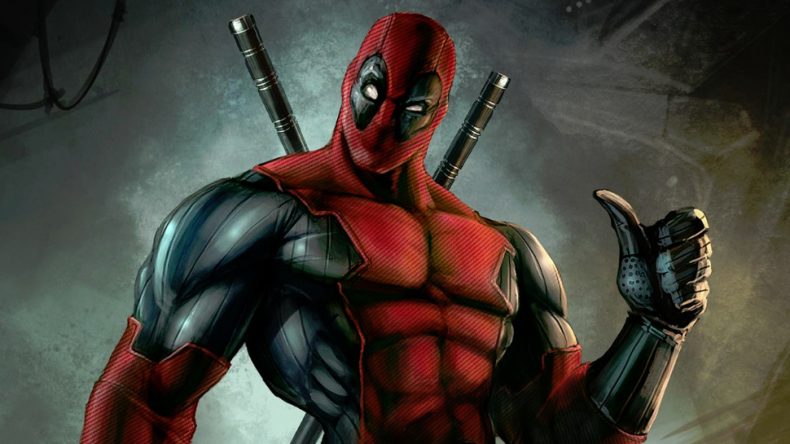 It feels a little surreal, but Deadpool is actually happening guys!
This morning, stars Ryan Reynolds and Morena Baccarin both tweeted photos of their set chairs, signalling the start of principle photography.
Sometimes the bad guy isn't the villain. pic.twitter.com/Mk86LQXlPa

— Ryan Reynolds (@VancityReynolds) March 19, 2015
Let's do this. pic.twitter.com/pNqcCGReSz

— Morena Baccarin (@missmorenab) March 19, 2015
How much of a miracle is this?
You have to remember that a Deadpool movie was almost dead before it started, due in large part to the disastrous debut for the character in X-Men Origins: Wolverine in 2009. Luckily, Ryan Reynolds passion for the project got Fox to announce a greenlight for it anyways, but it wasn't quite enough to get it into production. The film would stew in development hell for the next five years, as the script was rewritten over and over again.
The project got as far as a short test shoot, but Fox was extremely tentative to pull the trigger, likely remembering Warner Bros.' attempt at a rated-R superhero movie, Watchmen, and how well that went over at the box office.
Then, out of the blue last year, that aforementioned test footage leaked to the public, and the fan reaction was glorious. Fox responded in the best way possible, and released an HD version of the video on top of it. Multiple copies of both versions still exist online, and a bunch of them have over a million views.
Seeing how much fans loved the test footage, Fox was finally ready, and soon after they announced an official 2016 release date for the film. And now, with production finally underway, we can all breathe a sigh of relief. Deadpool is happening everyone.
What else do we know about the movie?
Deadpool will be directed by Tim Miller, Blur Studio co-founder and director of that test footage. Miller also created the openings for The Girl with the Dragon Tattoo and Thor: The Dark World, but this will be his first feature film project.
It stars Ryan Reynolds as Deadpool, Morena Baccarin as the female lead (someone named Vanessa), Gina Carano as Angel Dust, T.J. as Weasel, Randy Orton as Taskmaster, Karl Urban as Moon Knight, Ed Skrein and Vanisher, and Saraya-Jade Bevis as X-23. So basically, a surprising number of recognizable Marvel characters.
Will this be a part of the X-Men movie universe?
Surprisingly, yes! The film will even feature Colossus, and a rumored cameo by Hugh Jackman's Wolverine. Not sure how this will all fit together, but I'm excited!
When is it out?
We'll be seeing everyone's favorite merc with a mouth on the big screen on February 12, 2016.

As many of you may have heard through the grapevine, Deadpool is officially beginning principle photography today, with Ryan Reynolds and Morena Baccarin both tweeting photos of their chairs on set.

The movie starring the merc with a mouth will now feature Morena Baccarin as the female lead.

We've been hearing about a possible Deadpool movie for over a half decade now, so it still feels a little surreal that it'll be hitting theaters in under a year. Making it a bit more tangible is this recent bit of casting news, part of which [...]