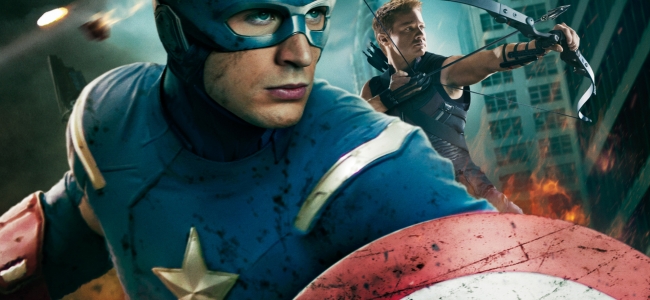 Community Post: This article was submitted by a member of our community. Find out how you can publish your own writing here!

DC and Warner Bros. proved they're ready to rumble (or at least underestimate Disney) when they rescheduled Batman vs Superman to May 6, 2016, the same date as a then-unannounced Marvel movie. With neither studio backing down, it looks like we'll be seeing a marketing throwdown over the next two years, with Marvel taking the first swing by announcing that mystery movie.
The Hollywood Reporter broke the news that Marvel has scheduled Captain America 3 for that May 6 release date. That's a film we don't know very much about so far, but we'll likely learn a bit about what it might have in store once The Winter Soldier hits theaters on April 4.
This would be the first time that a Warner Bros/DC film went head to head against a Disney/Marvel one, making it somewhat historic if it goes down. After all, this is WB's first big stab at the kind of "cinematic superhero universe" that Marvel has.
THR notes however that "veteran box office observers doubt that the two films will ultimately open opposite each other." It's just bad business for both of them. We'll just have to wait and see who flinches first.
Community Post: This article was submitted by a member of our community. The views expressed are the opinions of the designated author, and do not reflect the opinions of the Overmental as a whole or any other individual. We will gladly cooperate in the removal of plagiarism or any copyright infringement. Please contact us here.

During tonight's Justice League special on The CW, Warner Bros. debuted the very first footage from the upcoming Wonder Woman movie.

DC and Warner Bros. are coming out of the gate swinging this year. First we got a new Suicide Squad trailer, and now, our first look at the members of the DCEU's Justice League.

We'll be posting our analysis sometime tomorrow, but in the meantime, enjoy two and a half minutes of the "worst heroes ever."