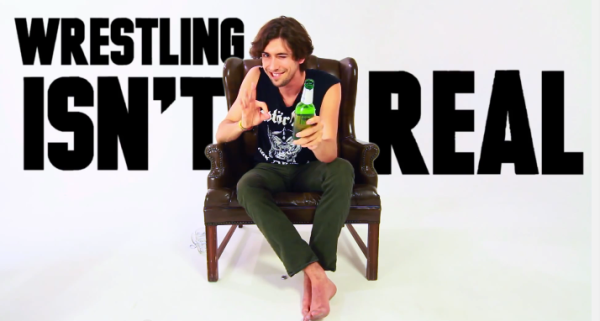 Ever wonder why thousands of people are into watching two men pretend fight for two hours? Well, wonder no more! Thanks to Max Landis's new short film, you too can finally understand why wrestling is basically better than Game of Thrones and Citizen Kane put together.
"A TV Show About Wrestling"
In case you missed it, you might also enjoy Landis's critic on The Death and Return of Superman.

"Stone Cold" Steve Austin is a pro-wrestling legend who took the WWE by storm during it's biggest period, The Attitude Era. Some say he helped to save the WWE from going down to WCW alone. His rise to the top came out of nowhere and it [...]

Okay wrestling fans, it's that time again! WWE Fastlane is only 48 hours away and it's time to predict who will be leaving the event with the winner's purse.

WWE Tables, Ladders, Chairs…And Stairs (long enough name for you?) had a chance to top the stellar NXT R Evolution from Thursday night. In the last PPV outing for WWE in 2014, and still missing a World Champion, TLC 2014 was an opportunity for the [...]