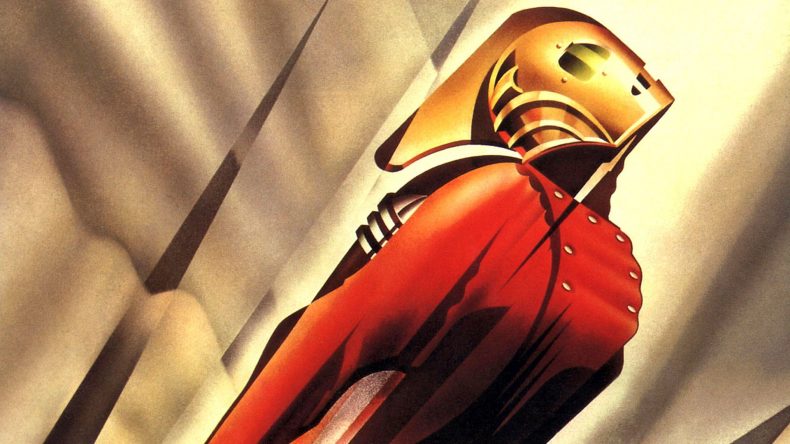 Schedule some marathons, because you have just a few weeks left to watch these 56 movies and TV shows before Netflix drops them from its library.
Highlights include the highly underrated Arnold Schwarzenegger comedy Last Action Hero, The Rocketeer, an early directorial effort by the guy who directed Captain America: The First Avengers, and Jeremy Renner looking absolutely miserable in Hansel and Gretel: Witch Hunters.
Other options include going outside and enjoying the summer sunshine. Just kidding, get to watching those Netflix movies before their gone fooreeeverr.
June 1
Bram Stoker's Dracula
City of Ghosts
Dance with Me
Deep Blue Sea
DeRay Davis: Power Play
Dream Lover
Drugs, Inc.: Seasons 2-3
Ever After: A Cinderella Story
Frankie and Johnny
G.I. Jane
Garfield and Friends: Vol. 1-2
Hatchet II
I Escaped a Cult
Ink Master: Season 1
Inside Combat Rescue: Season 1
Last Action Hero
Picture Perfect
Platoon Leader
Rain Man
Reign Over Me
Silence of the Lambs
Snatch
Soul Survivors
Swept Away
Syriana
Tank Girl
The Great Queen Seondeok
The Perfect Husband: The Laci Peterson Story
The Phantom of the Opera: Special Edition
The Rocketeer
The Triplets of Belleville
Waking Life
June 6
Cirque du Soleil: Worlds Away
Crash
June 15
Space: Unraveling the Cosmos
The River Why
Tin Man
June 17
Dummy
June 20
Amadeus
Collateral Damage
Lonesome Dove
Practical Magic
The Guilt Trip
June 22
Madonna: The MDNA Tour
Stand Up Guys
June 28
Biutiful
June 29
Iron Man: Armored Adventures: Seasons 1-2
Texas Chainsaw
June 30
Donnie Brasco
Godzilla
Hansel & Gretel: Witch Hunters
Jack Reacher
National Security
Steel Magnolias
Taxi Driver
The Baby-Sitters Club: Season 1

If you're behind on Agents of SHIELD, don't sweat it, you'll be able to binge watch the entire second season this summer.
Jessica Jones will debut on Netflix — just like Daredevil — sometime this fall. Marvel has pretty much held back any information about the series, other than the primary cast. We know that Krysten Ritter — from Breaking Bad — will [...]
If you don't know what Bloodline is, you'll most assuredly be forgiven. It's a Netflix exclusive series, wrapped up in a haunting thriller slash family drama. It hasn't received the same attention as Daredevil, and it's not [...]