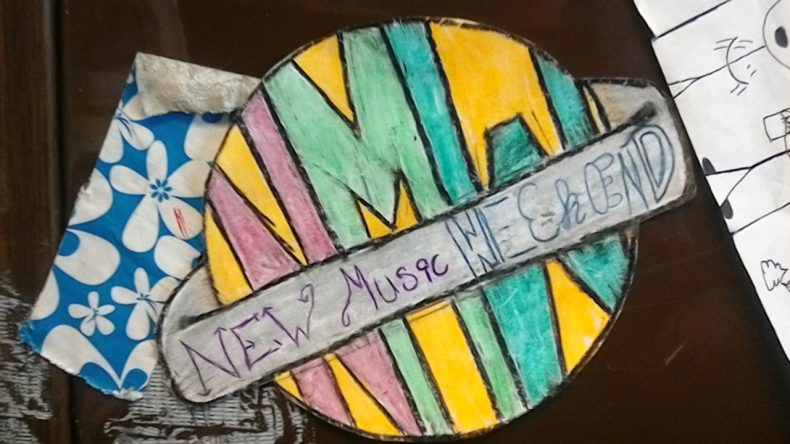 Time for your weekly evidence that Overmental still has some sort of beating heart! I'll tell ya what's good, what's bad, and what's a waste of your time. Strap on your headphones and let's take a ride!
The Big News
Shabazz Palaces bounce back with a gargantuan pair of new releases, Quazarz vs The Jealous Machine and Quazarz: Born on a Gangster Star, which I'm currently attempting to wrap my mind around. Pichfork says: "Gangster Star and Jealous Machines are essential counter-programming against the indoctrination of the screen-based economy—and a refreshing example of art and expression wholly unconcerned with convention." I like that description, but the site only awarded the efforts with a 7.6 rating.
Dear Friends
Canada's indie darlings The Dears follow-up their 2015 Times Infinity Volume I with Volume II this week.
And Japanese noise legends Boris offer up Dear.
Legendary Legends
Suicide leader Alan Vega's last solo record, It, will see the light of day this week. All of a sudden, after the iconoclastic noise icon's death in one year ago, everyone's interested. Good, it's about time. Can't find any video of it, but just know it's out there. Here's some classic Vega.
Neil Young's Hichhiker, an off the cuff acoustic session from 1976, will be unearthed soon.
My Recommendation
Lo Tom contains members of Starflyer 59 and Pedro the Lion, which, I guess, comprises a supergroup.
Next Week
Tune in  next week for new stuff from Foster the People!!

Community Post: This article was submitted by a member of our community. Find out how you can publish your own writing here!Each month we lose members of the music community, some big, some small, some nearly forgotten. RNR X RIP provides a place for us [...]

Community Post: This article was submitted by a member of our community. Find out how you can publish your own writing here!It's the holidays, so like it or not, you're going to be inundated with tons of crappy songs about reindeer and jolly old Saint [...]

Hey there music lover! You like new stuff? Great! You've stumbled into the perfect corner of the internet.  Each week all sorts of audiolicious goodies are unleashed onto the masses and this is where they come to be judged. I'll tell ya what's good, [...]