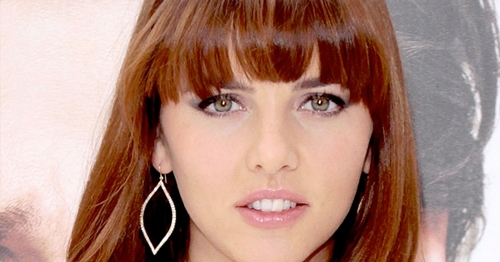 James Gunn has added another actress to the Guardians of the Galaxy cast.  Ophelia Lovibond has joined the film in a supporting role, playing an aide to the semi-immortal being known as The Collector.
Lovibond joins the cast of Chris Pratt, Michael Rooker, Dave Bautista and Zoe Saldana.  Pratt stars as Star Lord, Saldana plays an assassin with green skin, Bautista is Drax the Destroyer, and Rooker plays an alien named Yondu.  Rocket Raccoon has yet to be cast.
You may Ophelia Lovibond from such films as Mr. Popper's Penguins, No Strings Attached, Nowhere Boy, or the TV series Titanic: Blood and Steel.
The ID4 sequel is set to hit theaters on June 24, 2016 titled Independence Day Forever. Currently, we know that Joey King and Brent Spiner will be part of the cast, and Jessie Usher will be playing the son of Will Smith's character from the [...]

Bryan Singer took to Instagram today to announce that not only would Olivia Munn be joining the cast of X-Men, but she's also set to play one of Marvel's most iconic mutants.
Last fall, the internet blew up at the news that we would be getting a Captain Marvel movie. Considering it's not out until 2018 though, we didn't expect to hear much about it for a while.