Pokemon X and Y will feature a slightly different take on the story. Instead of receiving your first Pokemon from the resident professor, you'll get one from your friend instead. You'll have a choice between Chespin, Fennekin, and Froakie. Sometime later in the game though, you'll still meet up with a Poke-professor, who will give you your choice of the three original starter Pokemon: Squirtle, Bulbasaur, and Charmander.
Additionally, this morning's Nintendo Direct revealed that these three Pokemon's final evolutions will have "Mega Evolutions." Mega Evolutions will be activated in some way using a black bracelet called a "Mega Ring." Check out a few screenshots below.
Pokemon X and Y will be released globally on October 12 in seven different languages.
Update: Here's the official art for the Mega Evolutions of each starter.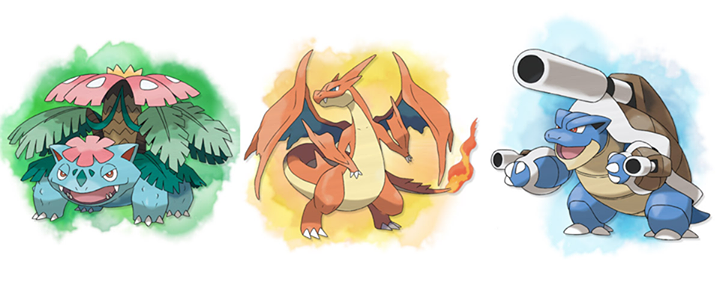 Nintendo is probably buying up warehouses right now to store all of the money it's making on amiibo figures. They're so in demand that  limited edition Mario's are being flipped on eBay for hundreds of dollars, weeks before they're [...]
Have you ever met someone that you just didn't like? Someone that made you think, "Gee, I hope this guy gets punched in the face in the near future." Well, it turns out that these same kinds of people exist in the world of video games! These 10 characters [...]

Nintendo, when will you learn?!