Pokemon X and Y will feature a slightly different take on the story. Instead of receiving your first Pokemon from the resident professor, you'll get one from your friend instead. You'll have a choice between Chespin, Fennekin, and Froakie. Sometime later in the game though, you'll still meet up with a Poke-professor, who will give you your choice of the three original starter Pokemon: Squirtle, Bulbasaur, and Charmander.
Additionally, this morning's Nintendo Direct revealed that these three Pokemon's final evolutions will have "Mega Evolutions." Mega Evolutions will be activated in some way using a black bracelet called a "Mega Ring." Check out a few screenshots below.
Pokemon X and Y will be released globally on October 12 in seven different languages.
Update: Here's the official art for the Mega Evolutions of each starter.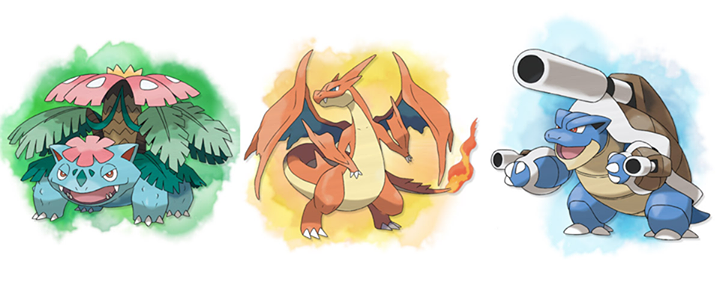 During a Press Conference, Nintendo President Satoru Iwata announced that the company is working on a new home gaming system currently titled "NX"

Last night brought us the huge, huge news that Nintendo was finally taking the plunge into mobile gaming, signing a deal with Japanese publisher DeNA.

Nintendo has been surprisingly wary of entering the mobile gaming market over the past decade, despite how lucrative it's been for pretty much every major publisher and developer.