Pokemon X and Y will feature a slightly different take on the story. Instead of receiving your first Pokemon from the resident professor, you'll get one from your friend instead. You'll have a choice between Chespin, Fennekin, and Froakie. Sometime later in the game though, you'll still meet up with a Poke-professor, who will give you your choice of the three original starter Pokemon: Squirtle, Bulbasaur, and Charmander.
Additionally, this morning's Nintendo Direct revealed that these three Pokemon's final evolutions will have "Mega Evolutions." Mega Evolutions will be activated in some way using a black bracelet called a "Mega Ring." Check out a few screenshots below.
Pokemon X and Y will be released globally on October 12 in seven different languages.
Update: Here's the official art for the Mega Evolutions of each starter.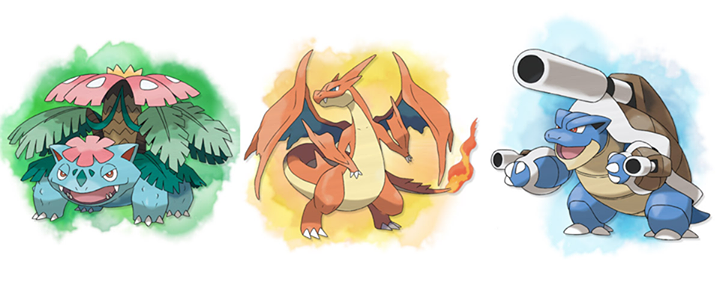 E3 is almost here and with it a sneak peak at a treasure trove of upcoming games. But before the show floor becomes a bustling hoard of journalists, we're going to be getting some press conferences from the biggest companies in the industry about [...]
If you have an active imagination — like me — I'm sure you've wondered what a Nintendo theme park might look like. Apparently, we're going to find out real soon. Universal Studios and Nintendo have announced a partnership [...]

At the beginning of April, Nintendo asked all of us who we want to be added to Super Smash Bros. for the Wii U and 3DS. Woah! That's brave for Nintendo considering the Internet has a tendency to make a complete mockery of mass voting systems.