Pokemon X and Y will feature a slightly different take on the story. Instead of receiving your first Pokemon from the resident professor, you'll get one from your friend instead. You'll have a choice between Chespin, Fennekin, and Froakie. Sometime later in the game though, you'll still meet up with a Poke-professor, who will give you your choice of the three original starter Pokemon: Squirtle, Bulbasaur, and Charmander.
Additionally, this morning's Nintendo Direct revealed that these three Pokemon's final evolutions will have "Mega Evolutions." Mega Evolutions will be activated in some way using a black bracelet called a "Mega Ring." Check out a few screenshots below.
Pokemon X and Y will be released globally on October 12 in seven different languages.
Update: Here's the official art for the Mega Evolutions of each starter.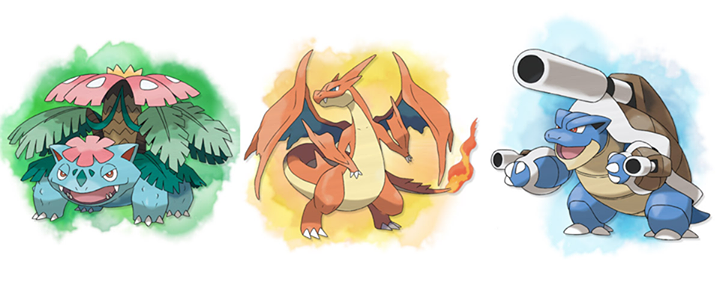 At the beginning of April, Nintendo asked all of us who we want to be added to Super Smash Bros. for the Wii U and 3DS. Woah! That's brave for Nintendo considering the Internet has a tendency to make a complete mockery of mass voting systems.

Nintendo today released a patch for Super Smash Bros. on Wii U and 3DS, in which the long-awaited DLC character Mewtwo was finally made available to a few lucky players. What Comes With the Patch? Club Nintendo members who bought both the Wii U and 3DS [...]
There are video games, and then there are video game franchises. In an industry as tumultuous as gaming, it takes a special breed of game to experience such a degree of success. Plenty of games get sequels but far fewer go on to become successful franchises.