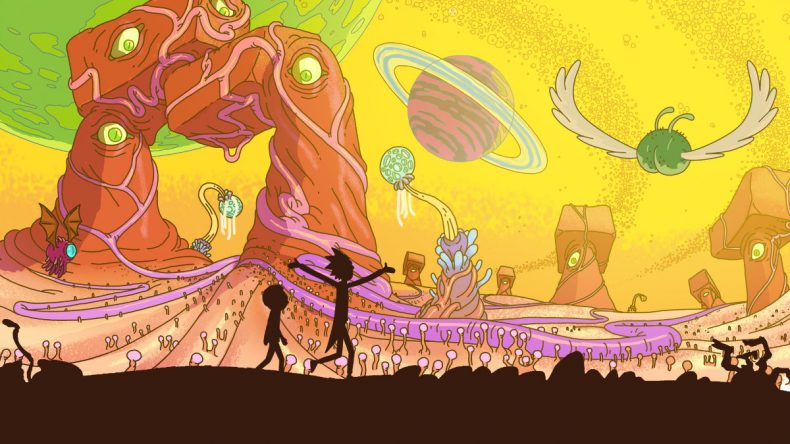 Rick and Morty is heading into galaxies and dimensions unknown for a third season.
Deadline reports that the show is a runaway success for Adult Swim, premiering at number one in its timeslot among all key adult and male demographics. The first episode of Season 2 also saw a triple-digit gain over the Season 1 premiere, indicating that word is definitely getting around (and rightly so).
What is this… Rick and Morty?
It's just Rick and Morty. Rick and Morty and their adventures, Morty. Rick and Morty, forever and forever, a hundred years. Rick and Morty's things. Me and Rick and Morty runnin' around and Rick and Morty time. All day long forever. All, a hundred days Rick and Morty forever a hundred times. Over and over Rick and Morty adventures dot com. WWW dot Rick and Morty dot com. WWW Rick and Morty adventures all hundred years. Every minute Rick and Morty dot com WWW hundred times Rick and Morty dot com.
Thanks.
You're welcome.

In this week's Rick and Morty episode, "Get Schwifty," cosmic disembodied heads force Earth to participate in an intergalactic music reality TV show, and Morty learns why Rick absolutely and legitimately needs to be an ass.

In "Total Rickall," the Smiths face off with memory-implanting shapeshifters masquerading as their best friends. If anyone, you've got to be real, right Amish Cyborg and Mr. Poopy-Butthole?

Adult Swim and Cartoon Network always put on a great show at Comic-Con, and this year sounds like it won't break that streak.