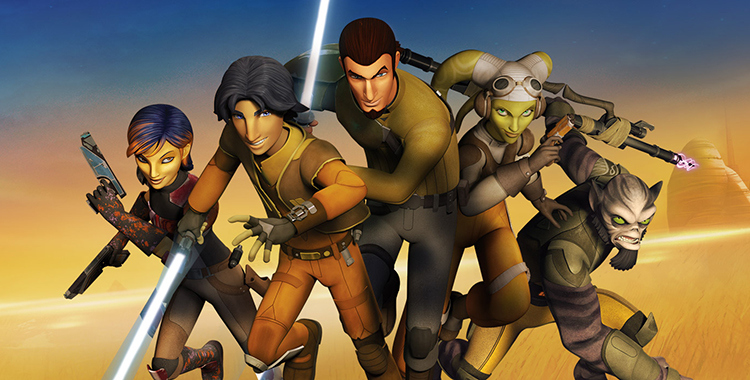 The Blu-ray/DVD release for the first season of Star Wars Rebels has been revealed.
When is it out?
You'll be able to rewatch all of Season One on September 1! Pre-orders are currently available right now on Amazon.
What does it include?
Aside from the 15 episodes of course, both the Blu-ray and the DVD release will include 14 behind the scenes featurettes, something called "Star Wars Rebels – The Ultimate Guide," and a look at the next season.
Additionally, the Blu-ray will include two exclusives: a featurette called "Rebels Infiltrates Star Wars Celebration," and the four season one short films that were released ahead of the premiere.
When is Season 2 out?
The season 2 premiere actually already aired earlier this month, but if you missed it don't worry. The rest of the season won't continue until the fall, so you have plenty of time to catch up.

There are so many possibilities.

Star Wars is going through a state of transition. For twenty years, an Expanded Universe of novels, comics, and games have supplemented the films and TV shows to create an incredibly deep and detailed Star Wars universe. Soon after Disney's purchase of [...]

Will the Lost alumni be a member of the First Order or the Resistance?