Just earlier today, we had a LEGO set of Kylo Ren's ship leak. Now, it's time for the First Order's stormtrooper from The Force Awakens to get some love. It seems the "Black Series" First Order stormtrooper  has surfaced on, of all places, eBay.
What does it look like?
Check it out, courtesy of seller Viperskingdom: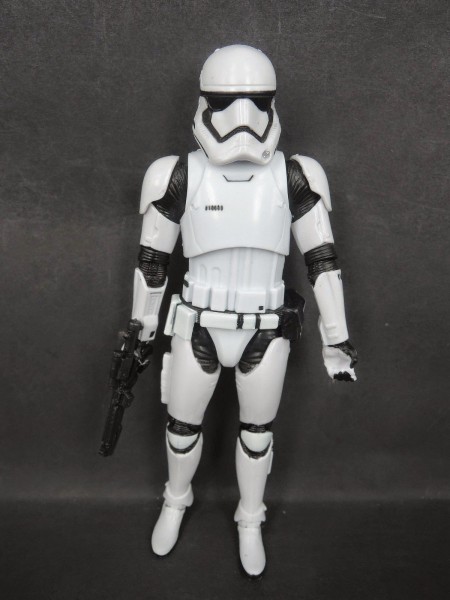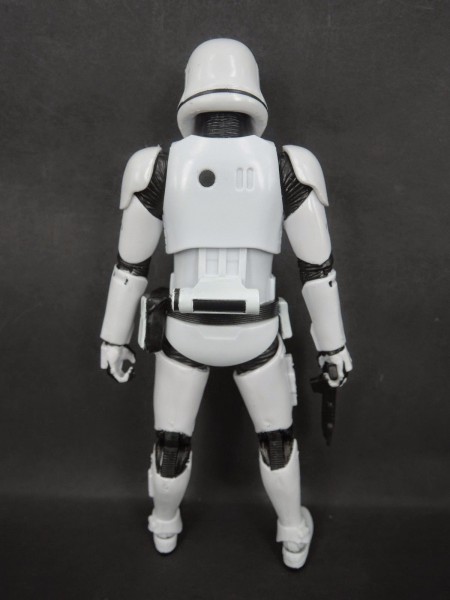 Wait, I can buy it?
Indeed. At the time of this posting, the figure is at $406.25 with about two days to go.
How do we know this is real?
Well, the simple truth of the matter is that we don't. The figure could have been manufactured by the seller to be passed off as the genuine article… but it does look fairly convincing. Compare them with the real thing in the picture above and see if it appeals to you.
Now that I'm looking at that photo, the blaster riffle seems a little dark on the figure…
Well, there are three explanations for that. The first is that this is a prototype and they don't have all the details down yet. The second is that it's an action figure and they can often skimp on details in order to cut costs. Third is that it's a fake. The conclusion is up to you.

Production has officially begun on Star Wars: Episode VIII! To mark the occasion, we've got a brief, brief teaser featuring director Rian Johnson reshooting the final scene of The Force Awakens.

So far, Star Wars Battlefront has only included content inspired by the Original Trilogy time period, and from the sound of it, that's not going to change.

Rebels is back with the second half of Season 2, and if this trailer is any indication, it's going to be a deep dive into Star Wars lore.