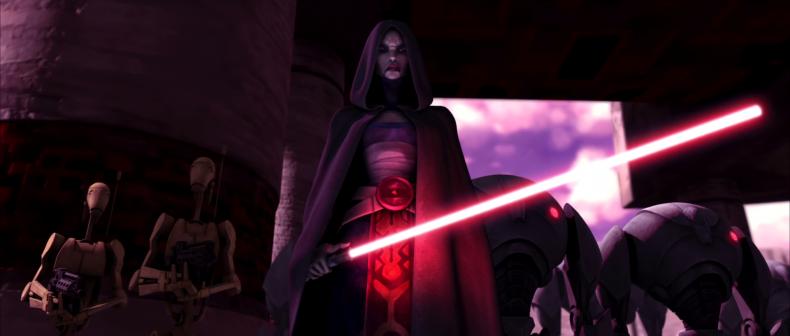 Here's an interesting theory that I've been seeing floating about online lately. Some fans believe a key detail in an upcoming Star Wars comic book cover reveals a huge link between the original trilogy era, and the Clone Wars.
Check out the cover of Darth Vader #5, which Marvel revealed a few months ago.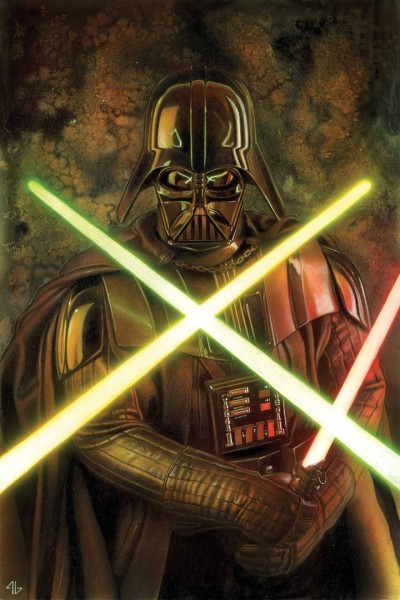 That's him crossing sabers with two (presumably) Jedi enemies which the synopsis refers to as "Vader's mysterious new rivals." We didn't think much of it then, until this book cover was revealed at Star Wars Celebration this past weekend: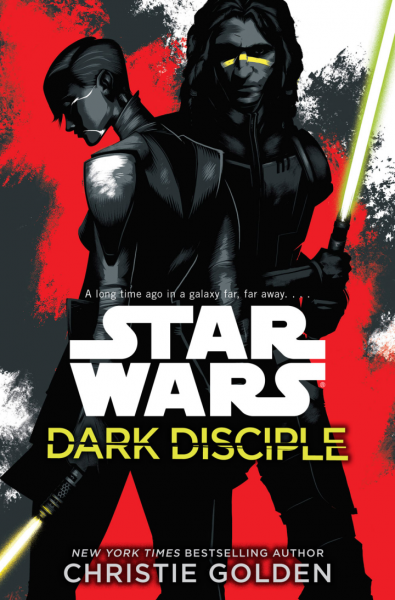 The novel is Dark Disciple, by Christie Golden, and follows Jedi Knight Quinlan Vos and former-Sith Asajj Ventress as they team up to go after Count Dooku. The novel is set around the Clone Wars era (pre-Episode III), long before the events of the Vader comic, but there's one big detail that might be linking the two.
Check out the color of their lightsabers, it's practically an exact match right? It's tough to believe that this is a coincidence, especially with the Lucasfilm Story Group overseeing every last detail of the new Star Wars canon.
We have no idea what happens in Dark Disciple yet, but it stands to reason that Ventress and Vos could have survived the events of that novel, as well as the purge. Obi-Wan, Yoda, and Rebels' Kanan all survived, so why not two more?
We'll find out for sure when Darth Vader #5 hits comic stores on May 13.
Can I just start this off by saying, why the hell is this show called The Last Man on Earth? Clearly, Phil Miller is not the last man alive, hell he's not even the last man with his name as we learned from this week's episode. [SPOILER:] This [...]

The Faceless Men are a guild of assassins who regard death as a gift and stoically grant it to any and all. But other than their odd religion and their penchant for killing, very little is actually confirmed about them.

Star Wars Celebration is just wrapping up, and seeing props and costumes from The Force Awakens up close and personal is likely going to be the highlight of my weekend.