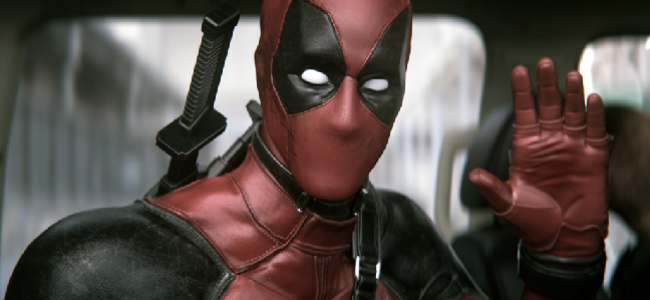 Test footage for the lost Ryan Reynolds Deadpool movie leaked in the past few days as a grainy, handcam-quality version, but ICYMI, or in case you were wondering what the hell was scribbled on that white sheet of paper before Deadpool decapitated that motorcycle goon, here's a new, squeaky-clean HD version!
Oh okay, it was that doodle he made on the bridge, and it's of himself decapitating that motorcycle goon. All our problems are solved, we have banana bread. Enjoy!

Ryan Reynolds, you are nailing the tone of this movie so far.

As many of you may have heard through the grapevine, Deadpool is officially beginning principle photography today, with Ryan Reynolds and Morena Baccarin both tweeting photos of their chairs on set.

It feels a little surreal, but Deadpool is actually happening guys!