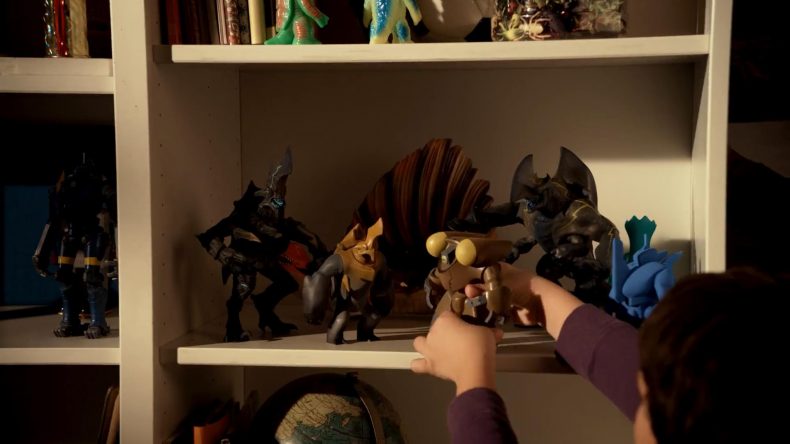 Remember the part of Pacific Rim's opening montage where humanity was actually beating the Kaiju, to the point where we turned them into little toys? Well, now you can own said little toys. 
Topless Robot has revealed that NECA will be releasing a set of those figurines as one of their convention exclusives this summer.
What does the set include?
Included are five poseable replicas of the props seen in the movie. They are a mix of Jaeger and Kaiju figures (Romeo Blue, Horizon Brave, Trespasser, Karloff, and Hardship), and stand approximately 3″ tall.

If you can't bear to take them out of the box, don't worry, they come in a handy window box-style packaging for display purposes.

Where and when can I throw my money at this?
The toys will only be sold as a set, and will be available at select conventions this summer, beginning with San Diego Comic-Con in July.

Studios seemed to be split 50/50 on whether or not a particular movie's Comic-Con footage this year would be made available online. For some teasers, like Batman V. Superman, it was online immediately. Others, like Suicide Squad, had to be leaked [...]
After the release of the Joker's design in the film, people were starting to think the worst about Suicide Squad. Well, it seems this trailer has silenced most of those concerns. With a dark but restrained feel, Suicide Squad is evoking more David [...]

The Warcraft trailer that debuted at Comic-Con won't be online for a while (because reasons), but this is a decent consolation prize.