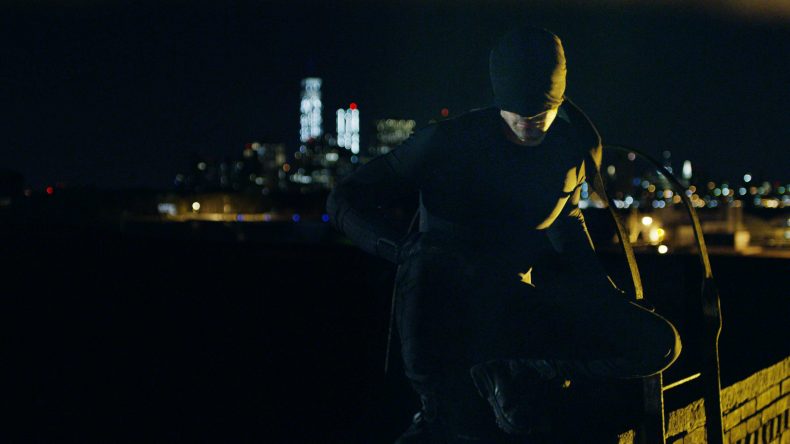 We're losing a ton of excellent movies and shows next month, but have no fear, Netflix will be restocking throughout April.
In terms of highlights, there's the final seasons of Wilfred, Sons of Anarchy, and Video Game High School, a pretty cool horror movie called The Babadook, a… oh who am I kidding, April is Daredevil baby!
Get ready to settle in for a Marvel marathon as the entire first season of that show debuts exclusively on Netflix on April 10.
Here's the full list of everything arriving next month:
April 1
The Beautician and the Beast
April 2
Life Partners
April 3
All Hail King Julien (Season 1)
Derek: Special
Starry Eyes
The Quiet Ones
April 4
Delta Farce
April 7
Wilfred (Season 4)
April 8
Halt and Catch Fire (Season 1)
April 9
Crank
Pioneer
April 10
Confusion Na Wa
Finding Mercy
Marvel's Daredevil (Season 1)
October 1
Onye Ozi
April 13
Video Game High School (Season 3)
April 14
Goodbye to Language
The Babadook
April 16
Hot Fuzz
April 17
Baby Daddy (Season 4)
Chris D'Elia: Incorrigible
They Came Together
April 18
Noah
April 21
A Girl Walks Home Alone at Night
April 25
Sons of Anarchy (Season 7)
April 26
The Nutty Professor 2: Facing the Fear
April 27
National Treasure

We're under a month away from Daredevil's Netflix premiere, and the latest "motion poster" for the show is teasing something the fans are going to love.

A full trailer for Marvel's Daredevil has debuted online, and there is a ton of new footage to dig through, including a better look at the Kingpin, Matt Murdock's dad, and Daredevil's training.

We've got another look at Vincent D'onofrio as Wilson Fisk in Daredevil, and it's not of the back of his head!