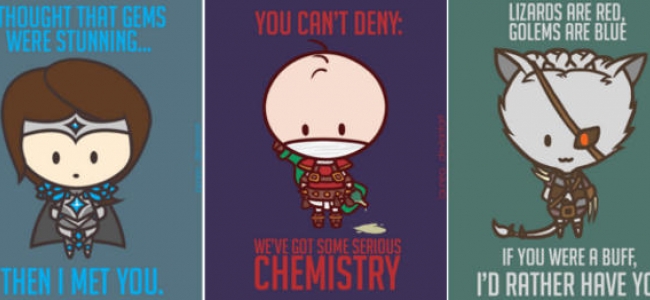 Happy Valentine's Day, easily my second favorite holiday of the year.  While the mountains of chocolate and flowers I receive1 are fantastic, the best part of the holiday are the amazing cards.  deviantART user Jaunea made multiple, adorable League of Legends cards just in time for you romantic geeks out there.
Jaunea started the project last year and, because it was well received, continued by producing ten more for 2014.  They're corny and dorky, but celebrate exactly what VDay cards are about.
To check out more of the cards, head on over to Jaunea's LoL Valentine's Day gallery.
1Buy for myself.  Sorry…

We know the director and cast, we know the release date, and now we even know the title… but we still don't even have an official poster. Luckily, some talented fan artists have stepped in to fill that void in our soul. Check out 15 of the [...]

I think the title just abou explains it all, really. If you enjoy Disney princesses and/or Avatar: The Last Airbender, then boy is this post for you! Click through to see all 14 pictures (via Robby Cook).