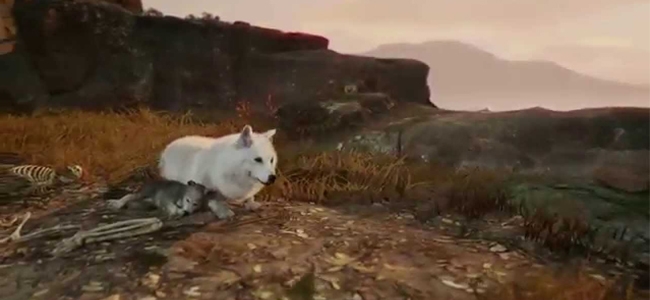 What if I were to tell you that an upcoming game features a playable world the size of Europe? With dynamic weather and seasons, and the ability to play as literally every animal in the game (as well as ancient humans, mythical creatures, and more). Also, it's being designed by Michel Ancel, the guy who created Rayman and Beyond Good & Evil. Now where do I insert my money?
The game is called WiLD, and it was revealed earlier today at gamescom as a PS4 exclusive. We don't know much else about the gameplay specifically yet, only that they're aiming for complete freedom and replayability.
We should learn more in the coming months, but in the meantime, this game looks absolutely gorgeous. It's hard to believe this is an "indie" title, but I guess when you have a designer like Ancel on board, anything is possible.

Despite a small hiccup at the beginning of the Uncharted 4 presentation at the Sony Press Conference, the game looked like the kind of high-octane action that we've come to expect from the franchise. But what if I told you that there was a whole [...]

PS4 fans looking to spruce up their system with some new faceplates are in luck, as the latest batch of Project Skylight mods have been revealed.
Xbox head Phil Spencer has revealed that his company, Sony, and Nintendo are joining forces to combat the recent wave of DDoS attacks.