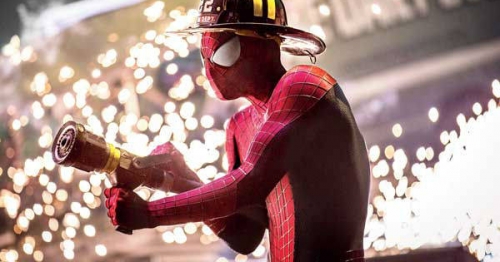 One of the more obvious changes to Spider-Man in the 2012 reboot The Amazing Spider-Man is the costume. Sam Raimi's version (from the original Spider-Man trilogy) tried to stick as closely to the source material as possible, but the new movie presented a very different look for the classic suit. And hey, it wasn't half-bad. But apparently that costume could have been different. Much different.
They certainly do look…interesting? I can't help but think of Batman and Robin's chrome chestpiece when I see these costumes, so maybe we lucked out in the end. Either way, we're now getting superawesomespidey wearing a firehat, so it's all good.
[via Yahoo!MoviesUK]
The more the Marvel universe grows, the more interconnected it gets. Rumors of characters showing up in each other's movies isn't uncommon and can often be true. What began as a cameo for Iron Man in Civil War has become a full blown role in [...]
Telltale Games quietly announced they have partnered up with Marvel Entertainment to develop a game. If you don't know Telltale by name, you should. Whatever this game is, it's expected to launch in 2017.
During an interview with Digital Spy, Chris Evans and Jeremy Renner stirred up a bit of trouble for themselves by referring to female character Natasha Romanoff — or Black Widow — as a "slut" and a "whore". The biggest [...]