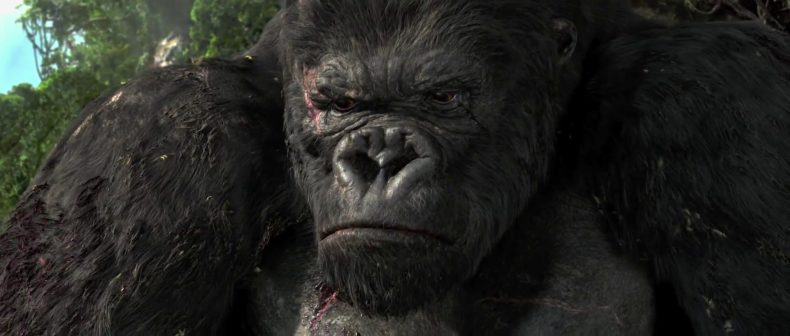 We should have seen it coming. With the announcement of the Skull Island movie, it was only a matter of time until a new King Kong ride came along. Now, we know what that ride will be.
What's it called?
"Skull Island: Reign of Kong."
So I'm guessing King Kong shows up.
It wouldn't be a stretch of the imagination to see him showing up for a vast majority of the ride.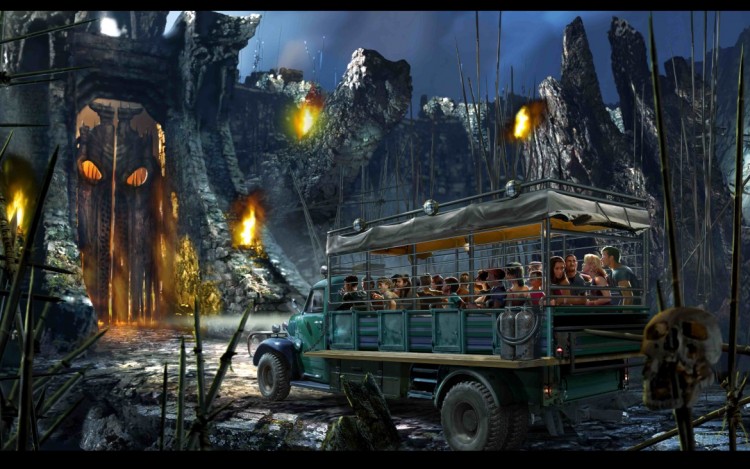 What kind of ride is it?
Well, we're not entirely sure, but it seems to involve the park-goers in a vehicle exploding Skull Island. "You'll navigate perilous jungles, explore ancient temple structures and encounter hostile natives – and that's only the beginning. Throughout the rest of your excursion, you'll brave foreboding caves crawling with prehistoric creatures, fend off unspeakable terrors – and even come face-to-face with the colossal Kong himself."
It will probably be on on-rails experience and most likely a hydraulic ride like Back to the Future, but we don't have the exact details yet. All we know is that, "you'll be pulled into a powerful, intense fight for survival as you discover a side of the iconic beast that has never been revealed… until now."
When will the ride open?
Summer 2016 is the date they are targeting. It will open at Universal's Island's of Adventure in Orlando. Here's the announcement trailer:

Two of the biggest horror movies of 2015 will be recreated in real life for Universal Studios' Halloween Horror Nights.

Universal Studios Japan just released an awesome trailer for their upcoming Attack on Titan: The Real attraction which will be part of the Universal Cool Japan event running from January 23 to May 10. The event will feature other premier Japanese [...]