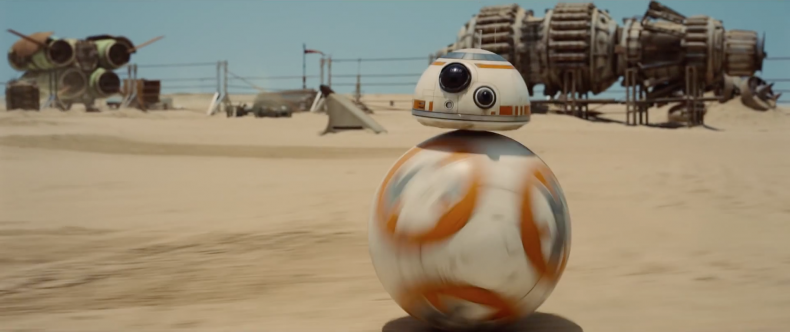 Disney and IMAX have inked a huge deal to bring a ton of the studio's films to the big, big screen over the next two years.
What are the details?
Their new deal will put at least 14 upcoming Disney, Lucasfilm, Marvel, and Pixar releases in IMAX theaters through 2017.
Which movies?
So far, the deal includes every Marvel movie through Thor: Ragnarok, the next two Star Wars episodes (and the 2016 standalone), two Pixar movies, and four Disney live-action films. Here's the full list:
Star Wars:
Star Wars: The Force Awakens (December 18, 2015)
Star Wars: Rogue One (December 16, 2016)
Star Wars Episode VIII (May 26, 2017)
Marvel:
Ant-Man (July 17, 2015)
Captain America: Civil War (May 6, 2016)
Doctor Strange (November 4, 2016)
Guardians of the Galaxy 2 (May 5, 2017)
Thor: Ragnarok (November 2, 2017)
Pixar:
Finding Dory (June 17, 2016)
Toy Story 4* (June 16, 2017) – Limited run due to Wonder Woman on June 23.
Other:
The Finest Hours (October 9, 2015)
The Jungle Book (April 15, 2016)
Alice in Wonderland: Through the Looking Glass (May 27, 2016)
Pirates of the Caribbean: Dead Men Tell No Tales (July 7, 2017)
Will these be shot in IMAX?
To our knowledge, no, most will be digitally remastered for the format (it's pretty rare for a movie, even these days, to be shot using IMAX cameras). That's not to say it's out of the question though, as at least a few of them, The Force Awakens included, will feature a few native IMAX sequences.

Spoilers for Ant-Man follow, you've been warned!
Ant-Man has officially wrapped up the MCU's Phase Two. So as we prepare to jump into Phase Three next year with Civil War, let's examine how this story ties into everything else going on in this rapidly expanding universe.

If a second round of Ant-Man is in your plans this weekend, keep an eye out for these 16 easter eggs and nods to the original Marvel comics that inspired the movie.