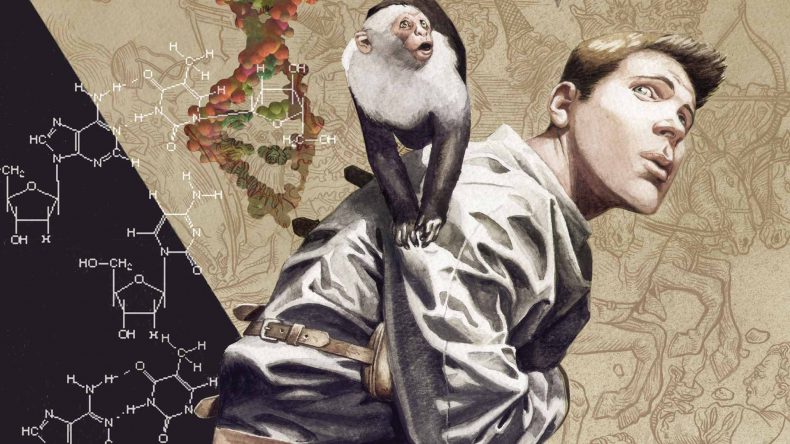 Community Post: This article was submitted by a member of our community. Find out how you can publish your own writing here!

Brian K. Vaughn's popular comic about the last man on earth is being developed as a television series for FX. No word yet on who will play the monkey.
What's this 'Y' about? Is he really the last man on Earth?
Y: The Last Man is actually quite literal. The story revolves around a mysterious plague that killed every male on Earth, but not the women. As such, only one human with an XY chromosome is left on Earth, and it's up to him. his pet monkey, and a female government agent to get to the bottom of what happened.
The series was originally set to be a movie, but the project fell through due to the scope of the story. Seriously, it's a freaking saga.
Community Post: This article was submitted by a member of our community. The views expressed are the opinions of the designated author, and do not reflect the opinions of the Overmental as a whole or any other individual. We will gladly cooperate in the removal of plagiarism or any copyright infringement. Please contact us here.

The X-Men TV series, Legion, is still moving forward at FX, but how will it interact with the current movie continuity? Wait, what's Legion? If you need a quick refresher, Legion revolves around the comic book character of the same name, the mutant [...]

September is here, which means summer is finally drawing to a close. Don't be sad about the lack of sun though, there are more than a few reasons to stay inside as those temperatures begin to drop.

One of the coolest little twists in the first season of Fargo was the reveal that it was actually connected to the original movie, despite sharing no characters and being separated by nearly two decades.