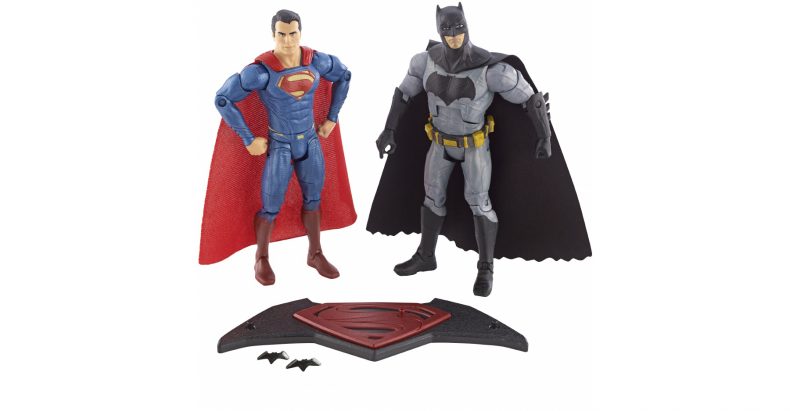 Batman V. Superman will likely be one of the most buzzworthy films at Comic-Con next week, so it's no surprise that some retailers are rolling out their merch nearly a year before the film's release.
Here's what you'll be able to check out at the con:
Funko Pop! Two-Pack
We covered this previously as part of a larger Funko exclusive rundown, but these guys are adorable enough to feature twice.
Price: Unannounced (probably around $30, but don't quote me on that)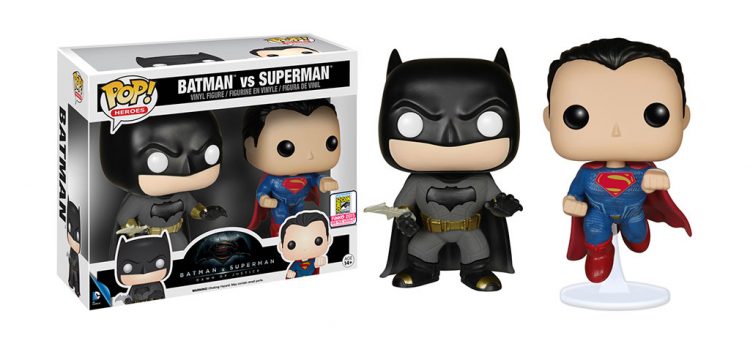 Mattel Action Figure 2-Pack
These 6-inch-tall figures feature fabric capes,  a base that combines to form the movie's logo, and lights-and-sounds packaging.
Price: $30.00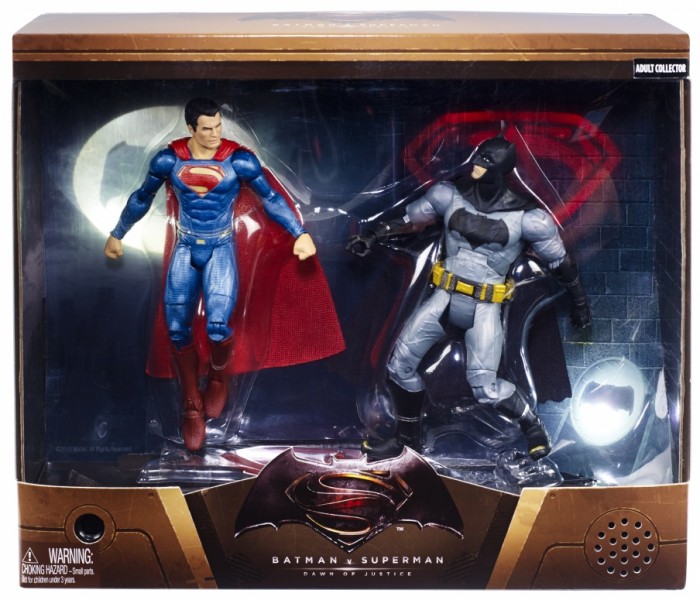 Hot Wheels Batmobile
And the award for most excessive packaging goes to…
Price: $25.00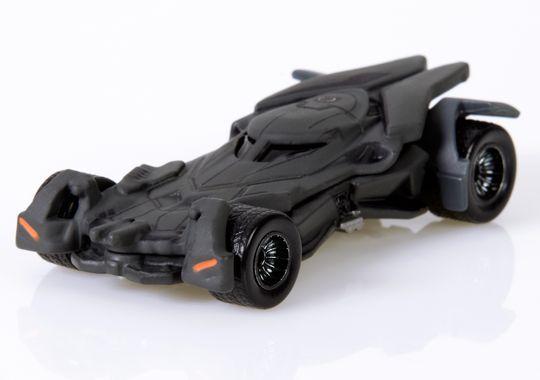 Barbie Doll Wonder Woman
This last piece of merch won't actually be sold at the convention. Instead, it's just a preview of a larger set (one that will also include Batman and Superman) that will be released next year.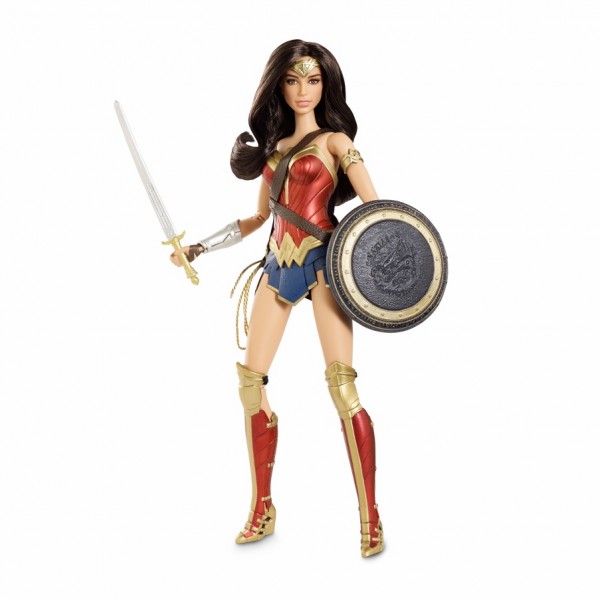 Warner Bros. always has one of the most anticipated Hall H panels at Comic-Con each year, and with their Cinematic Universe gaining steam, this one is going to be absolutely massive.
The newest trailer for Batman v Superman: Dawn of Justice debuted to mixed reactions. While Zack Snyder has certainly taken an approach to the characters that embraces big ideas, the tone of the trailer (compounded by Man of Steel's wanton [...]
After a bit of a leak last week, Batman V. Superman's teaser got its IMAX debut last night, including a few seconds of extra footage. If you missed that, no worries, see below for a description of the footage, and a fantastic look at the new Batsuit.