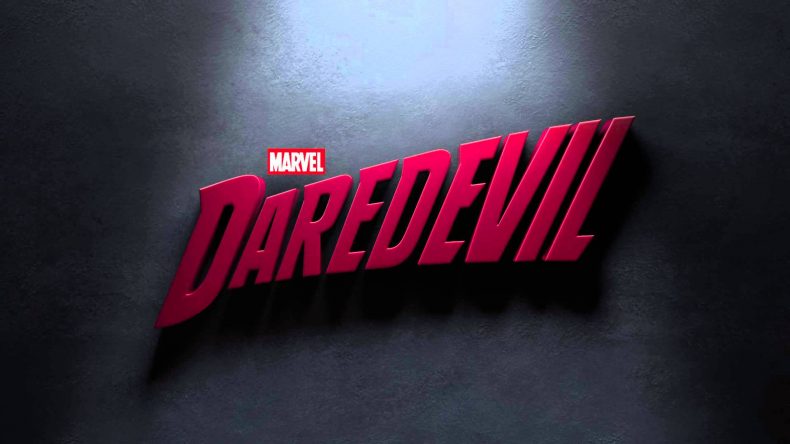 Community Post: This article was submitted by a member of our community. Find out how you can publish your own writing here!

Overview:
Matt is alive and barely conscious.  It takes him a while to gather his surroundings.  Foggy is there with him and he's furious.  Foggy called Claire to help patch up Matt.  He feel betrayed that Matt kept this secret from him.  They've been friends since college.  Foggy feels Matt should've told him.  He's even more shocked when he learns of Matt's gifts, especially his ability to tell if someone is lying.  They're lawyers and the fact that Matt can tell if someone is lying due to their heart beat, is seen as a breach of ethics.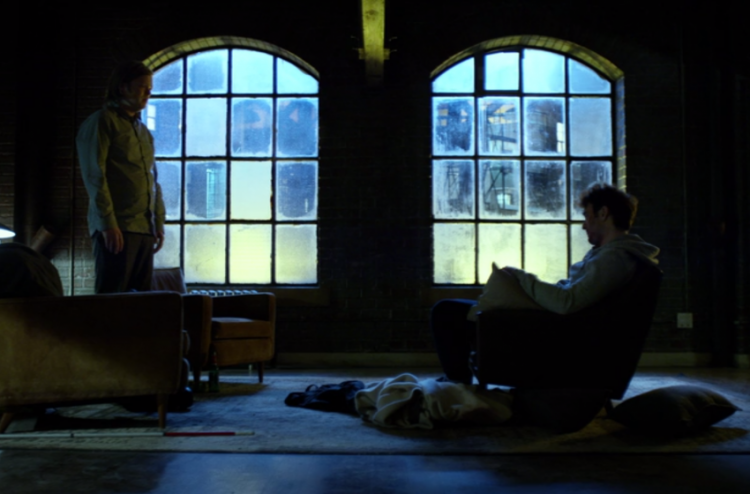 Fisk meets with Madame Gao to discuss his current situation.  Gao can't help but wonder if Fisk setup Nobu to be killed.  Fisk knew Nobu's pride wouldn't let him turn down the chance to face the 'Man In the Black Mask.'  Gao wonders if Fisk actually wanted Nobu to die.  She's also concerned that Fisk might come after her.  Finally, Gao is worried about the conflict within Fisk.  She warns him that he can't be the savior of Hell's Kitchen if he wants to rule it.
Ben is having second thoughts.  His wife is suffering from Alzheimer's.  He can't continue the fight and care for her.  He's contemplating handing the torch to Karen so she can continue the mission.  Karen is flattered but she doesn't want Ben to back out.  She even offers to help him find a home for his wife.  They visit a nice home.  They meet a woman, Ms. Vistain.  It turns out, it's Fisk's mother.  They discover the truth about what happened to Fisk's father.
There's another dead end.  The junkie that killed Mrs. Cardenas committed suicide.  Foggy questions whether Matt did that or not.  Matt assures him it was Fisk, cleaning up another loose end.  Matt also reveals the first time he sought out justice on his terms.  A little girl who lived close by, was being abused by her father.  Matt tracked the man down and beat him to a pulp.  He confided in Foggy that he's doesn't want to stop.  He enjoys punishing the criminals his way.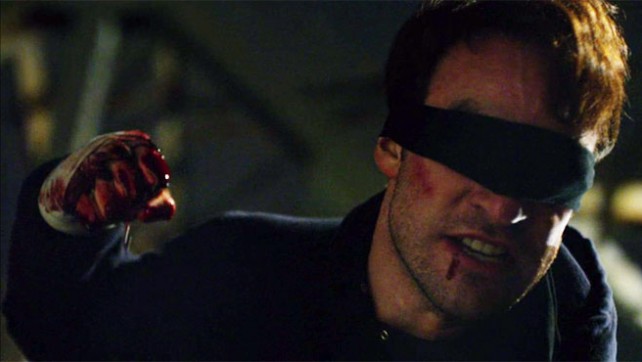 Fisk attends a charity event with Vanessa, Wesley and Leland.  Fisk needs to keep up appearances.  Leland assures him everything is going well.  Soon after, people start dropping to the ground, dead.  Vanessa is among the casualties.  Who could be behind this attack?  It wasn't Matt.  Matt condemns killing, especially innocent people.  I think it might be someone within Fisk's organization or it could be a new threat.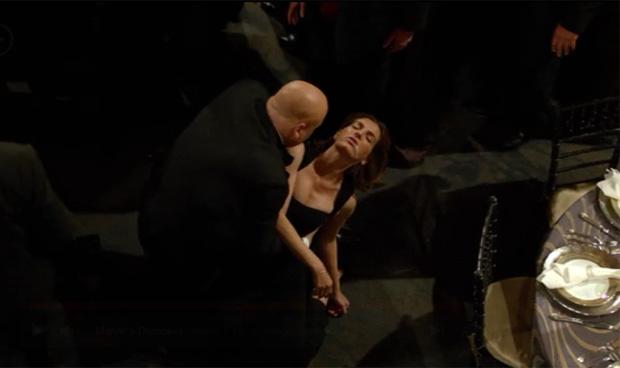 Impression:
The truth is out.  I felt sorry for Foggy.  He was clearly hurt that Matt kept this secret from him.  Then again, it does raise the an important question.  If you were a superhero, would you tell anyone?  Matt had his reasons for keeping Foggy and Karen in the dark.  I just hope there's no fallout from this.
The attack against Fisk was devastating.  Whoever did this, wanted to hurt a lot of people.  Vanessa, a woman who loved Fisk, paid the ultimate price.  She may not be as innocent as she appeared, but she didn't deserve to die.  Whoever did this is going to pay dearly.  Fisk will come after them with everything he has.  These people behind the attack wanted to hurt Fisk.  They'll try again.
Community Post: This article was submitted by a member of our community. The views expressed are the opinions of the designated author, and do not reflect the opinions of the Overmental as a whole or any other individual. We will gladly cooperate in the removal of plagiarism or any copyright infringement. Please contact us here.

Community Post: This article was submitted by a member of our community. Find out how you can publish your own writing here!Yet another week comes to a close which means it's time for new music!! Each week a whole slew of new stuff is splooged onto the [...]

Community Post: This article was submitted by a member of our community. Find out how you can publish your own writing here!Hey kid! Like new music? Great! You've stumbled into the right rabbit hole. I'll tell ya what's good, what's bad, and what's a [...]

Community Post: This article was submitted by a member of our community. Find out how you can publish your own writing here!2013 winner of NMW's best album of the year, Neko Case, returns from a five year vacation from solo work next week, offering [...]