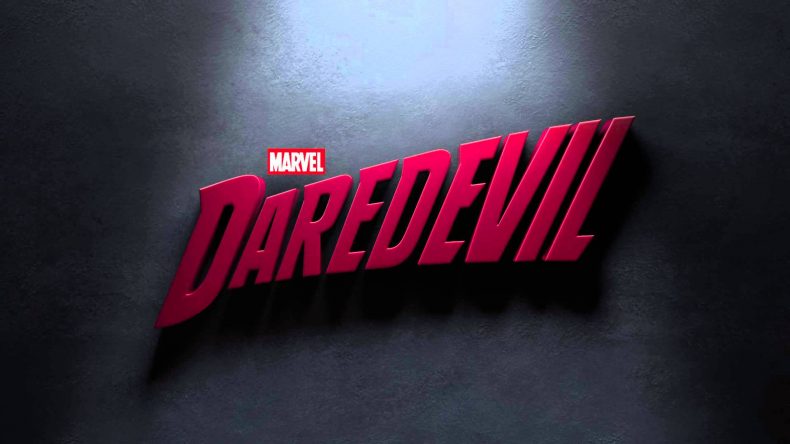 Community Post: This article was submitted by a member of our community. Find out how you can publish your own writing here!

Overview:
Fisk rushes Vanessa to the hospital.  She's unresponsive and in critical condition.  The doctors and nurses are doing everything they can.  Fisk waits anxiously for word.  Leland and Wesley discuss who could be behind the attack.  Leland this it was Nobu's people out to avenge his death.  Wesley insists Leland talk with Gao and see what she knows.  If she isn't behind the attack, she might know who did it.
Karen pays Matt a visit.  Foggy isn't answering his phone and there's no one at the office.  She's worried that Matt might be lying.  He claims he was in a car accident.  Karen thinks this 'accident' might have something to do with Fisk.  Matt isn't ready to tell the truth yet.  Karen reveals what she learned about Fisk's mother and his past.  Matt wants Karen back at the office in case Foggy goes back to the office.  He's worried about Foggy since he or Karen haven't heard from him.
Claire visits Matt to see how's he doing.  She suggests he get some armor.  Matt remembers Fisk had some light armor last time they met each other.  Claire's leaving town for a while.  Matt doesn't want her to go.  Claire assures Matt that she'll always be there to help him when he's hurt. However, she seems hesitant to pursue a relationship with him.  She's worried that he'll end up getting himself killed.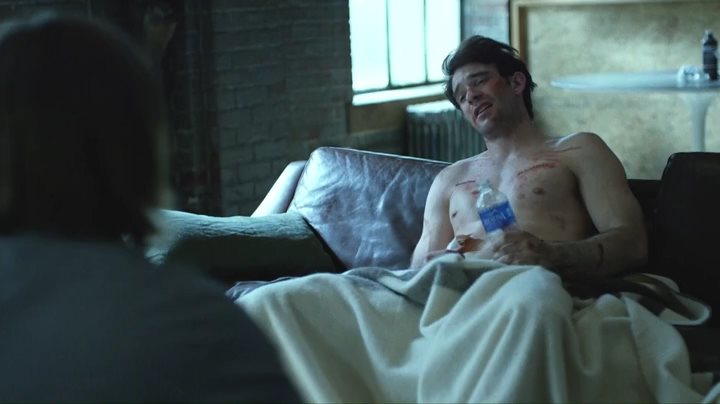 Matt pays a visit to Father Lantom.  He's worried that he has both good and evil in him.  Lantom discusses that evil serves as a reminder for good.  His theory is that God created the Devil to be used as an example how people should be righteous.  This gives Matt an idea.  He tracks down a man named Melvin Potter.  Melvin was forced to make some armor for Fisk.  If he didn't, Fisk would've hurt Melvin's friend, Betsy.  Matt wants Melvin to make some armor for him.  He doesn't want a suit, he wants a 'symbol.'
Karen finally tracks down Foggy.  He's at Josie's their favorite bar, drinking his sorrows away.  She needs his help.  She feels like Matt and Foggy are both shutting her out.  She doesn't want Fisk to win.  She needs them to back her so they can take him down and save the city.  Karen leaves Josie's in tears.  A call to Ben helps cheer her up.  That joy is short lived when someone kidnaps her. It's Wesley and he needs to have a chat with her.  She's proven a problem by digging into Fisk's past.  He pulls out a gun and offers her a deal:  Convince Ben to stop with his story.  Karen and Ben are to stop digging and assure the citizens that Fisk is good for the city.  If she doesn't, Ben, Foggy, Matt and anyone else she ever cared about, will die.  Karen refuses the offer by snatching the gun and killing Wesley.
Impression:
I cheered when Karen shot Wesley.  That man was a bully who got what she gave him.  Clearly, he underestimated Karen.  The problem is that Fisk won't take this loss lightly.  He'll go after Karen.  Karen proved she can hold her own but she'll need backup.  Fisk will send some dangerous people to avenge Wesley's death.
We're getting closer to seeing Daredevil's iconic suit.  Father Lantom hinted at it when mentioned that the Devil is used as a deterrent.  We also know that Melvin will make Matt some symbolic armor.  I hope we get to see that suit soon.  I have a feeling Matt will need that extra protection soon.
Community Post: This article was submitted by a member of our community. The views expressed are the opinions of the designated author, and do not reflect the opinions of the Overmental as a whole or any other individual. We will gladly cooperate in the removal of plagiarism or any copyright infringement. Please contact us here.
Community Post: This article was submitted by a member of our community. Find out how you can publish your own writing here!Throughout time comic books have been known as a form of entertainment. Funny books some may call them in the past. People all over [...]

Community Post: This article was submitted by a member of our community. Find out how you can publish your own writing here!Yet another week comes to a close which means it's time for new music!! Each week a whole slew of new stuff is splooged onto the [...]

Community Post: This article was submitted by a member of our community. Find out how you can publish your own writing here!Hey kid! Like new music? Great! You've stumbled into the right rabbit hole. I'll tell ya what's good, what's bad, and what's a [...]