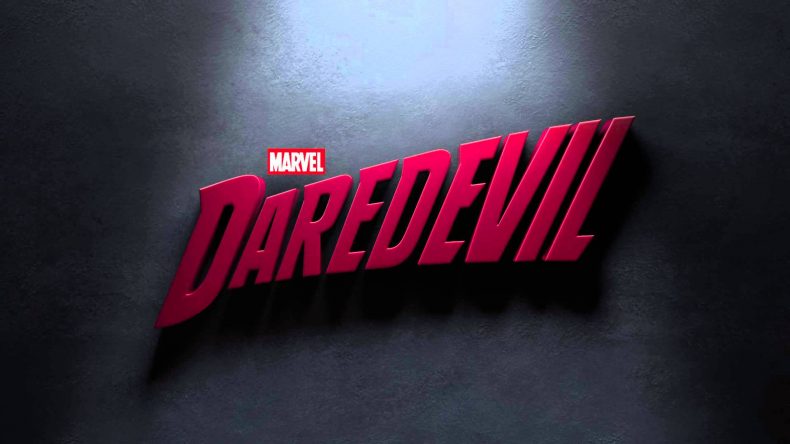 Community Post: This article was submitted by a member of our community. Find out how you can publish your own writing here!

Overview:
Matt Murdock (Charlie Cox) is a defense lawyer by day.  He believes in truth and justice.  He's also a masked vigilante who fights crime when the system fails.  As a young boy, a tragic accident blinded him but gave him enhanced senses.  These gifts come in handy as he fights crime.  One example is how he comes to the rescue of some women who are being kidnapped by mobsters.  He dispatches the mobsters with ease and saves the women.  The next morning he meets his partner, Foggy Nelson (Elden Henson) to find an office for their law firm.  Foggy wants to represent anyone who can pay.  Matt wants to help anyone they can, no matter if they can pay or not.
Their first case involves a woman, Karen Page. (Deborah Ann Woll)  She worked a corporation, Union Allied.  She found a secret email detailing money being moved around.  She turned to her coworker, Daniel, for help.  They met for a drink, but then she was drugged.  When she woke up, she was covered in blood, holding a knife, and standing over Daniel's body.   Matt is worried that there's no media coverage about the murder.  His concern are founded when Karen is attacked in her cell by a guard. It seems Karen is being targeted by some powerful people.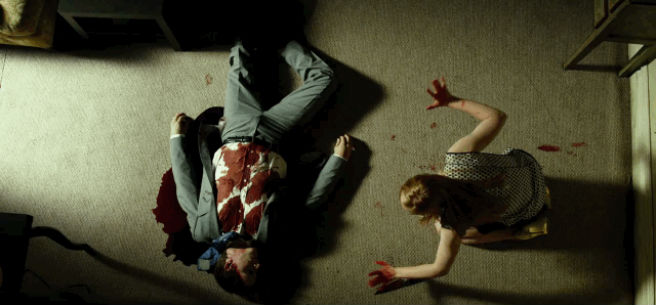 Matt takes her to his place and offers to protect her.  He questions her to see if she's hiding anything.  She lies about saving a copy of the email.  Karen goes back to her place to recover a flash drive but is attacked by a thug.  A mysterious, masked man arrives to save her.  A fight breaks out.  The masked man defeats the thug and recovers the flash drive.  It's delivered to a newspaper revealing the whole scandal.  Karen is safe for now.  However, there is a man, Wesley (Toby Leonard Moore) who is pulling the strings for a very powerful criminal.  He's arranged it so that anyone connected to the scandal is taken care of.  It appears that Daredevil's work is just beginning.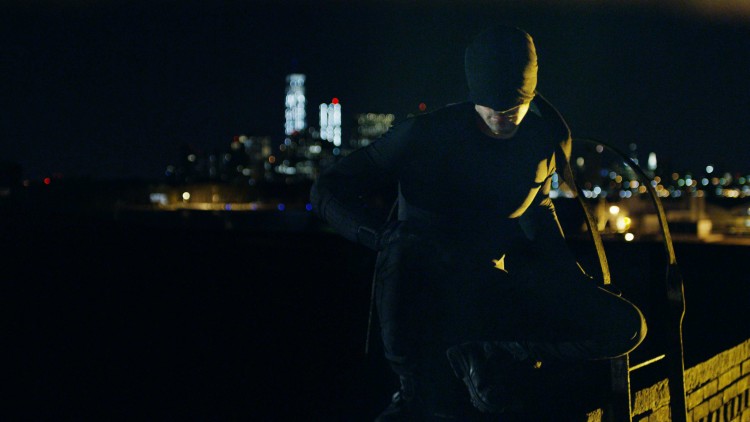 Impression:
A damn good premiere episode.  The performances by Cox, Henson and Woll were great.  Cox knows how to play it cool and collected.  He plays his emotions close to the vest so no one can suspect he's Daredevil.  Woll is good as the sweet woman who wants to help but needs help too.  Henson did a fine job as a guy who's kind and helpful.  When he talks to Karen, he's being genuine.  He's not just some sleaze ball trying to hit on her.  Moore was also outstanding as Wesley, the slimy underling who's serving a greater evil.
The fighting scenes were well choreographed.  They were brutal without being over the top.  No wire stunts or fast forwarding here.  Daredevil has as some impressive moves that will come in handy in his future fights.  The pacing was well done.  The writer, Drew Goddard, knew the right amount of pace to execute.  The story moved freely without being forced.  I loved how they hinted at the events of The Avengers without making it obvious.  This is one show that the wait was worth it.
Community Post: This article was submitted by a member of our community. The views expressed are the opinions of the designated author, and do not reflect the opinions of the Overmental as a whole or any other individual. We will gladly cooperate in the removal of plagiarism or any copyright infringement. Please contact us here.

Community Post: This article was submitted by a member of our community. Find out how you can publish your own writing here!Yet another week comes to a close which means it's time for new music!! Each week a whole slew of new stuff is splooged onto the [...]

Community Post: This article was submitted by a member of our community. Find out how you can publish your own writing here!Hey kid! Like new music? Great! You've stumbled into the right rabbit hole. I'll tell ya what's good, what's bad, and what's a [...]

Community Post: This article was submitted by a member of our community. Find out how you can publish your own writing here!2013 winner of NMW's best album of the year, Neko Case, returns from a five year vacation from solo work next week, offering [...]