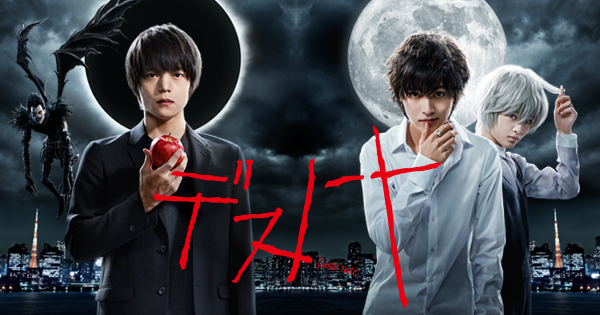 Community Post: This article was submitted by a member of our community. Find out how you can publish your own writing here!

With this episode of Death Note, a lot of things happened in what feels like a short period of time. There seems to be a lot of long term planning taking place between L and Light, almost like a game of chess. This particular episode feels like the first step to what will lead these characters down a path that they can no longer return from.
The episode begins with L interrogating Misa under suspicion of being the Second Kira, her arrest being treated as top secret. L asks her about Kira's identity, prodding her by saying that Kira may kill her. Misa begins to ask Rem to kill her, and falls unconscious. As Mogi checks on her, she awakens, seemingly unaware of where she is and referring to the voice of L as "Mr. Stalker". Rem reveals to Light and Ryuk that Misa has given up ownership of the Death Note, and has therefore lost all of her memories associated with it as well as the Shinigami Eye ability, but her feelings for Light still remain. Rem gives Misa's Death Note to Light, telling him that he must free Misa or she will end up killing him. The next day, Mikami talks with a co-worker about a rumor that Kira may have been apprehended by police. As well, L has manufactured a story about Misa's whereabouts, saying that she is in Hollywood for a film audition. L also tells Soichiro that he may call in Light as a "material witness" for Misa, and goes into explaining his theory of Light being Kira, citing his interactions with Raye Penber, Yukida, and Misa.
What happened to Misa's memories?
In the first episode, when Ryuk tried to convince Light to keep the Death Note, he explained that if he took it back, all of his memories of the Death Note would also be taken. This is one of the rules of the Death Note, explained at the beginning of this episode as "The individual who loses ownership of the Death Note will also lose their memory of the Death Note". With all of these memories no longer in Misa's head, there are several blank spots in her memory. As well, she cannot confess to being the Second Kira because everything associated with Kira revolved around the Death Note. Her mind also may have altered certain memories in order for them to make sense, which may explain why her strong admiration of Light being Kira is now seen as romantic love towards him.
When Soichiro returns home, he finds that Light left a note for Sayu, saying that he has gone on a trip for the summer. There is a cut to Light in the middle of the forest, burying Misa's Death Note while explaining to Ryuk that he once felt powerless to change the world, but the Death Note has changed that. He then tells Rem that he needs a favor, saying that it'll help free Misa. Sometime later, as the detectives are trying to figure out where Light has gone, he shows up at the secret headquarters. Light has come to "confess" that he is Kira, although unconscious of it, believing that if the World's Greatest Detective thinks he's Kira, it must be true. Light pushes to be interrogated by L until they are sure he isn't Kira, but makes him promise that if he isn't Kira, L must free Misa. L agrees to this and puts Light in a prison-like cell, shackled, and he is now waiting for the right time to give up ownership of the Death Note. L also advises Soichiro to cease his work on the case for now, believing it may be a conflict of interest.
Almost immediately after Light is detained, criminal deaths seem to have ceased, which causes gossip in the real world. During Light's fourth day of confinement, Rem is seen exploring the city while he is being interrogated. On the eight day, three criminals whose identities were broadcasted during Light and Misa's confidents die of heart attacks, but L chooses to keep this information from Light, believing that it could just be the work of the third Kira. Mogi, Matsuda, and Himura decide to check out the crime scene of the latest victims while Aizawa chooses to stay with L, also believing in Light's guilt. There is a cut to a group of businessmen sitting around a table who have decided to kill a CEO by "asking" Kira to do so. While in confinement, Light remembers his discussion with Rem in the woods, where he told her to give his notebook to someone with a "considerable position and worldly ambition", believing that this person will screw up and be caught by L. Once caught, this new Kira will be a scapegoat for Light and Misa under the belief that this is the original Kira. Light also tells Rem that he would give up ownership of the Death Note if L believes that there is a third Kira. There is a cut to the Third Kira (whose identity has been hidden from the audience) with Rem, writing criminal names, and then that of the CEO shown earlier.
Why does Rem have Ryuk's Death Note?
This actually becomes an important plot thread later on in the manga series. The drama doesn't show the trade, but the source material explains the grueling process of the Shinigami exchanging ownership of the notebooks, with Rem now being the owner of Light's Death Note while Ryuk is the owner of Misa's.  For one thing, Light's notebook seems to be the only one with the rules actually written down, which would be handy for the Third Kira. Also, Light knows that Ryuk wouldn't go find a Kira scapegoat since he wishes to only be an observer, but Rem is dead-set on freeing Misa and will do anything to make that happen. Light knows this fact, so Rem will obey whatever Light asks, unaware of the overall plan.
While the police are investigating the heart attack victims, Himura receives an e-mail from L that shows three businessmen who suddenly died of heart attacks. Now 15 days into Light's confidement, Aizawa feels that L's interrogation of him is torture and then volunteers to give Light his meal. When Aizawa enters, Light seems to be exhausted, in which Aizawa says to him "don't worry". Light takes this as proof that Rem has given the notebook to a Third Kira. Back at the crime scenes, Himura receives another email from L, this time showing the stock growth of the Yotsuba Japan Group (Inc), which is revealed to be the company where the businessmen seen earlier work. L now hooks Light to a polygraph test and asks him if he's Kira. After a bit of banter, Light says "Then all my foolish pride, I throw it away", which is code to Ryuk, saying that he gives up ownership of his Death Note. L asks his question again, in which Light tells him "no", which is read as the truth. This is confusing to L, who then orders Aizawa to leave the office and for Watari hook up a camera at an undisclosed location. On Light's 16th day of confinement, L calls up Soichiro and discusses his "conclusion" about Light. Also at this time, Mikami is on the phone with someone, saying that he wants to meet the Kira that was arrested by the police.
Later on, Soichiro breaks into Light's cell and releases him, explaining that L and the police believe that he and Misa are Kira. Mogi's team returns with Aizawa to see L in Light's empty cell. Himura brings up the evidence that they have on the current Kira thanks to L's emails, but L tells them that he never sent them anything. It turns out that Near has been watching L for some time and is even in the hotel where L's secret headquarters is located. There is then a cut to Soichiro driving with Light, discussing the incident with Otoharada and asks Light where he was when it happened. They stop inside an alley, where Soichiro pulls out a gun and points it at Light. Soichiro brings up that when Light's dream as a child was to be a police officer, and that his same sense of justice has been twisted and given birth to Kira. Light tries to bring his father to his senses, saying that if he were Kira, he would've killed him already. Soichiro pulls the trigger, which turns out to only be a blank. He then calls out to L, who has been secretly watching from a hidden camera, along with the other detectives. L reveals that they even showed Soichiro's face to Misa and said that he would kill Light as a test to see if she were the Second Kira. Soichiro reveals to his son that he did believe that Light was Kira, and Light responds by saying he hates Kira for what he has done to their family. The episode ends with L telling them of the new evidence they have on Kira saying, "this Kira is a devil stained by greed".
Why has this Third Kira made himself so obvious?
It goes back to what Light instructed Rem to do, by finding someone who is obsessed with status. Light's only ambition with the Death note was to make a world without crime and he wasn't corrupted by greed or personal gain. The Third Kira, one of the Yotsuba businessmen, is using the notebook only to help himself, which also includes the company he works for. The rise of Yotsuba may be subtle, but a sudden rise is always questionable, especially if people from your competition are also suddenly dying of heart attacks. It seems that this Third Kira doesn't seem to think of the bigger picture before acting, which makes him very susceptible to mistakes.
What do you think will happen next?
From the previews of the next episode, the Yotsuba arc isn't going to last long. This is a bit worrying, since it's definitely a more intricate story in Death Note. It's also one of the least popular arcs in the series, so it feels like they want to rush through it in order to continue on with the rest of the story. It also seems that Near and Mikami are slowly becoming a bigger part of the story, but have yet to be fully incorporated into the action. It seems that Near is ready is getting himself ready to fully enter the fray, although he seems to be against L, but not completely wishing for him to fail.
Community Post: This article was submitted by a member of our community. The views expressed are the opinions of the designated author, and do not reflect the opinions of the Overmental as a whole or any other individual. We will gladly cooperate in the removal of plagiarism or any copyright infringement. Please contact us here.

Community Post: This article was submitted by a member of our community. Find out how you can publish your own writing here!It feels rather odd to say that this is the most humorous episode of the Death Note drama thus far. Tensions are definitely growing [...]

Community Post: This article was submitted by a member of our community. Find out how you can publish your own writing here!At the end of last week, we saw L in a very defeated state with all the FBI agents in Japan dead. As well, Light is faced with the [...]

Community Post: This article was submitted by a member of our community. Find out how you can publish your own writing here!Following up the last-minute twists of the last week, the third episode of Death Note really doesn't waste any time examining what [...]