So where do I fit into all of this?
Your story begins sometime after you've died. A Ghost discovers your corpse in the ruins of pre-Collapse Russia, and revives you using its space magic. How Ghosts select their partner is still a mystery, but there is some kind of process, as we later learn that your Ghost spent hundreds of years searching for you.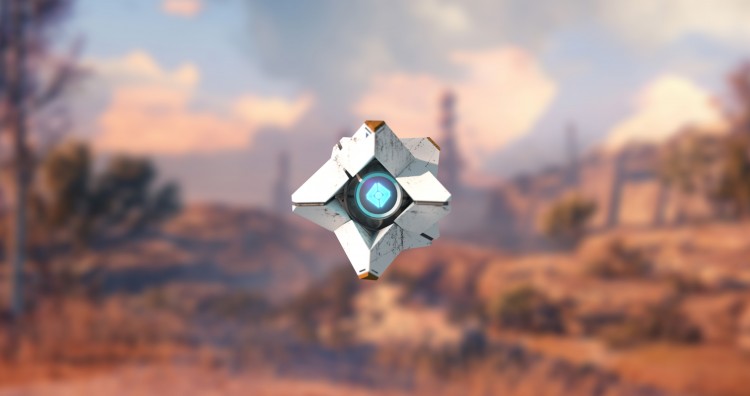 With no memories remaining after your resurrection, all you know about yourself is that you've been dead for a very long time. So with nothing better to do, you take on the mantle of a Guardian, fighting your way to a derelict spaceship that you use to escape to the Last City. There you meet the city's leadership, and the current members of the Vanguard. And with shockingly little training or introductions of any kind, you're sent back out in search of a Warp Drive for your new ship, a device that will let you reach planets beyond Earth.
You're then sent on a few missions by the Vanguard, including an encounter with Rasputin, the Warmind that shut itself off during the first war with the Darkness. Eventually you reach the moon,on the trail of a Guardian who went missing while scouting the Hive defenses. You discover two important things here: one, the Hive are raising a massive army for an invasion of Earth; and two, a mysterious woman (the "Stranger") has been watching you since your resurrection.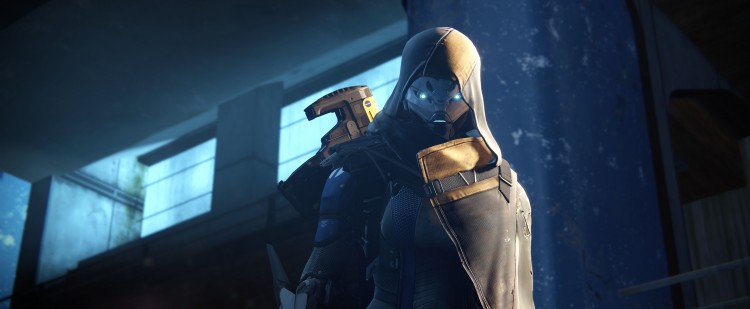 You don't know why just yet, but she tells you to follow her to Venus if you manage to survive the Hive on the moon.
What's so important on Venus?
Remember the Vex? Well the Stranger has called you to Venus in order to warn you (and the rest of the Guardians) about this growing threat. She explains that the Vex are your biggest threat right now (no surprise given they're manipulating time itself), and that to defeat them, you must reach and destroy the Black Garden, which is somehow sapping the life from the Traveler.
To find this Black Garden, you journey to the Reef to consult with the Awoken, because they know things about things. The Queen of the Reef, Mora Sov, agrees to help you, if you bring them the eye of a Vex Gate Lord.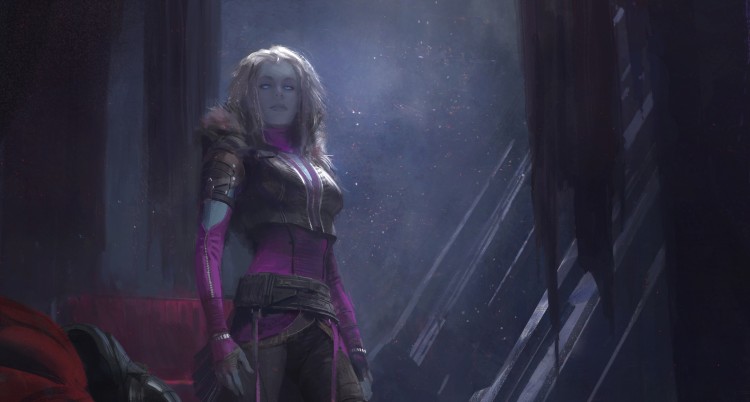 This is apparently necessary to open up a doorway to the Black Garden, which somehow exists outside of time and physical space.
What.
Space magic. Honestly, a lot of things in Destiny don't make too much sense from a practical, hard science approach, so just keep in mind that this is definitely a fantasy-inspired sci-fi setting.
Fair enough, I assume we get the eye?
You do indeed, and after a quick jaunt over to Mars to recharge it, another run in with Rasputin (who might be up to no good), and a ton of gunfights with Cabal forces, who are also studying Vex tech, you manage to open a portal to the Black Garden.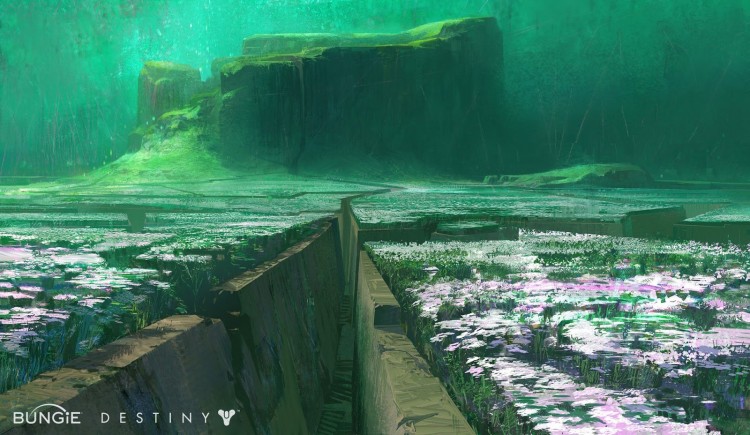 Once inside, you find Vex worshiping a giant beating heart, which you promptly put some bullets into. This apparently destroys the Garden, and will help the Traveler heal.
On your return to the Tower, the Traveler does indeed look quite a bit brighter, and you're given a hero's welcome. During the celebrations, the Stranger makes one more appearance, imparting a gift to you that's heavily, heavily implied to be from the future (or at least an alternate timeline). See? All that Vex time nonsense wasn't irrelevant after all.
Then, you're off again on some more adventures, protecting humanity one bullet at a time.
So that covers the base game, what about the expansion packs?
The story continues in two smaller adventures. The first, The Dark Below, returns to the threat of the Hive.
To explain this arc though, we're going to have to step back in time to that initial, disastrous assault on Crota's Hive forces on the moon. Following the Guardians' defeat there, the Vanguard labeled the region as off-limits. That doesn't sit well with many of the mission's survivors, who feel that this decision leaves their comrades sacrifices in vain.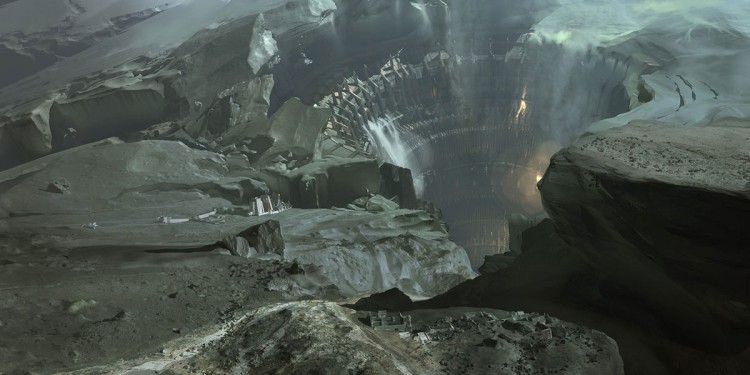 A small group of Guardians decides to ignore their orders, and heads off to the moon in an attempt to kill Crota. This proves to be a unspeakable error in judgement, and nearly all of them are killed in various horrific ways.
This mission leaves a single survivor: a young Guardian named Eris Morn. She manages to survive for decades, living inside the Hive catacombs. This experience warped her though, mentally and physically, including at one point replacing her own eyes with those of a Hive enemy.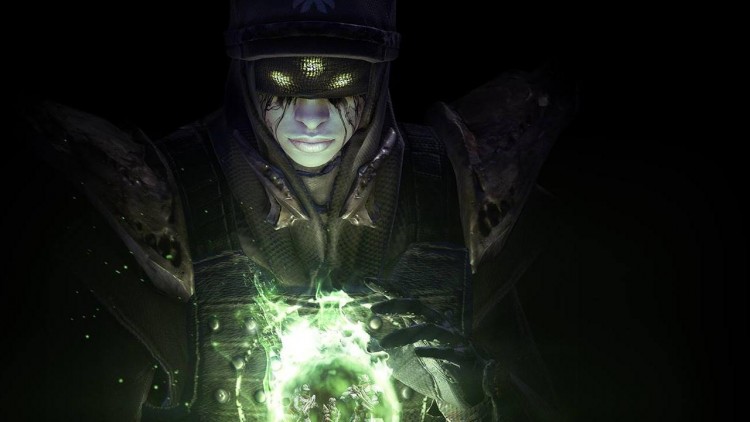 Gross.
Indeed. Your work on the moon eventually gives Eris the opportunity she needs to escape, and she makes her way back to the Last City. Unable to get the Vanguard to recognize the Hive threat, she sends you on missions to stop a ritual that will summon Crota, revealed to be a god-like being (albeit the "youngest" member of the Hive's pantheon).
To do so, you set out to find and kill a witch named Omnigul, Crota's chief lieutenant. Omnigul is attempting to bring Crota into our world from another dimension, by bringing together his soul and body in a dark ritual. We aint having none of that, and you manage to both kill Omnigul, and destroy the physical manifestation of Crota's soul, ending the threat of Crota forever.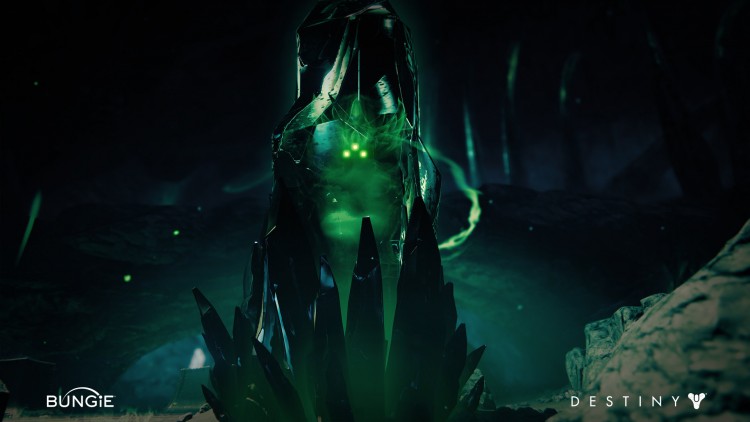 Just kidding, he's still out there, so you have to journey into his own twisted dimension to kill his actual body. Once again, you succeed, and the threat of Crota is actually ended forever this time, finally avenging the hundreds of Guardian lives he's extinguished. Unfortunately, with his last dying breath, Crota sends out a signal deep into space… but first, we have to head back to the Reef.
Oh yeah, what's been going on in that neck of the woods?
Mora Sov, the Queen of the Reef, is finally calling in that favor you owe her for pointing you towards the Black Garden. You're summoned to the Reef to deal with a… situation that's emerged with the Fallen.
You see (cue flashback music), way back during the Battle of Twilight Gap, every Fallen House converged on the Last City in an all-out attack… every House except for one. The House of Wolves was late to the party, and was the last to arrive in our solar system. En route to Earth, for mysterious reasons, the Queen Mora Sov decided to intervene, and beat the Wolves after a pitched battle. It's likely that without her help, the Last City would have fallen, given how razor thin the margin of victory already was.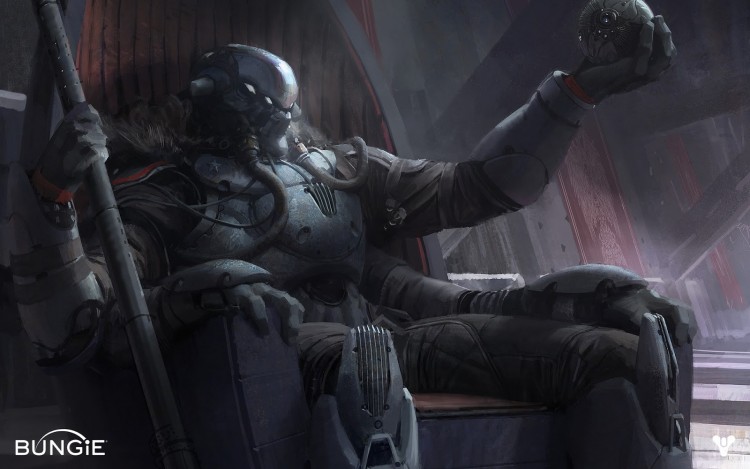 After killing their Kell (the leader of a Fallen House), the Queen manages to assume control over the Wolves, allowing them to join her realm, while imprisoning some of the more troublesome nobles.
Decades later, the Queen is attempting to form an alliance with a mysterious group known as the Nine, who rule a group of planets outside the solar system called the Jovians. As a peace offering, the Nine request that the Awoken give them an imprisoned Fallen named Skolas, who briefly assumed control over the House of Wolves before the war ended. Queen Mora doesn't see a problem with this, and ships him off… only to have him escape (or possibly be set free) soon after.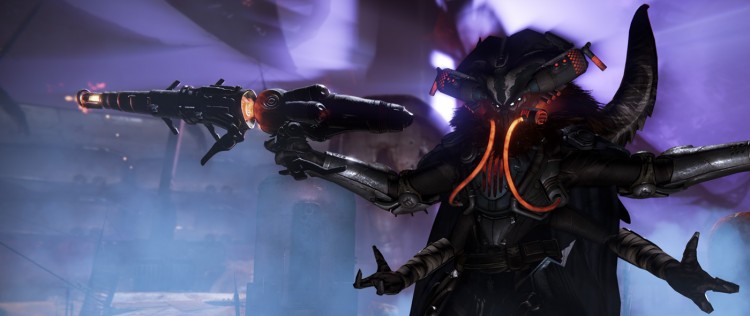 Skolas is predictably pissed, and manages to ignite a rebellion among the House of Wolves against the Awoken. Not content with just ruling one House though, Skolas believes he is fulfilling a prophecy to unite all of the Houses, and become the "Kell of Kells." He's wrong of course, because you stop him, sending him back to the Awoken prison.
And this finally leads us to The Taken King?
Yeah, it's been quite a journey right? Following the events of the House of Wolves, the Cabal on Mars begin transmitting a strange distress call… bringing us to the events of The Taken King. I'm still working my way through this new adventure, but so far, it's almost certainly the best bit of Destiny storytelling yet.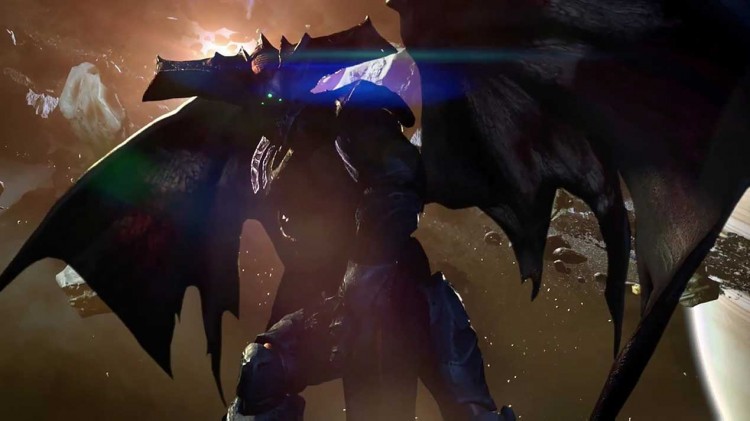 We'll be continuing to cover other facets of Destiny's lore over the coming weeks. Let me know if the comments if you have any specific questions, and we'll try our best to cover them.

Sparrow racing has been one of the most requested Destiny features since day one, and now it's finally here!
Tess Everis has returned to the Tower with a permanent storefront.

A huge Destiny patch has gone live, previewing a bunch of content that will lead in to The Taken King next week, as well as the larger "Year Two" initiative. Best of all? It's free to everyone, even if you don't own TTK or any of [...]