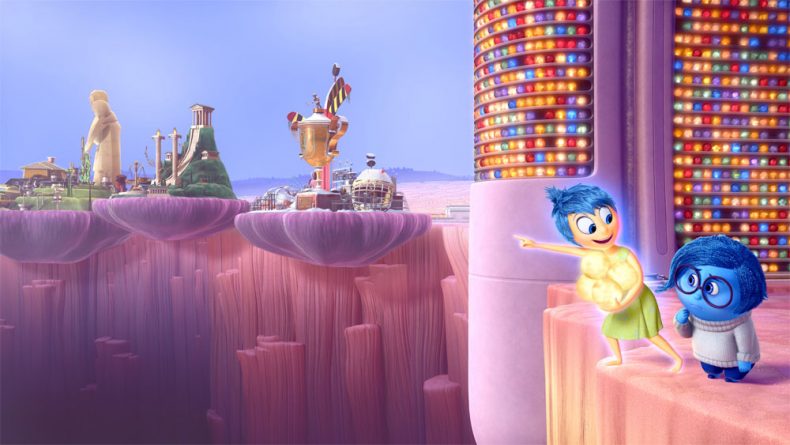 Community Post: This article was submitted by a member of our community. Find out how you can publish your own writing here!

As I waited in the concession stand line at the movie theater, I heard a couple of adults discussing the movies they were about to see. Both of them seemed to have an interest in Jurassic World and were "dragged" by their children to the theater to see the latest Disney/Pixar film, Inside Out. One of the fathers even claimed that he wasn't going to like the movie just because "it's a cartoon". This is very much the belief of animated films here in America; that something animated is distinctly for children, and can't possibly hold any depth, let alone be entertaining for "mature" adults. For the people with that mindset, they most likely missed out on one of the most moving film experiences to date.
Minor spoilers below.
If one has an appreciation for animation, they also understand that it's not just something to make little kids behave for an hour and a half. In fact, in the hands of people who understand how to masterfully use animation, such as Hayou Miyazaki (Spirited Away, The Wind Rises) or Chris Sanders (Lilo and Stitch, How To Train Your Dragon), it can be just as effective as any live-action drama out there. Another name that is definitely on that list is Pete Doctor, the director of Inside Out. The film captures deep aspects of psychology, and mildly-simplifies it so it can be understood by a wide audience. Personifying the many emotions human beings have may not be original, but its execution definitely is.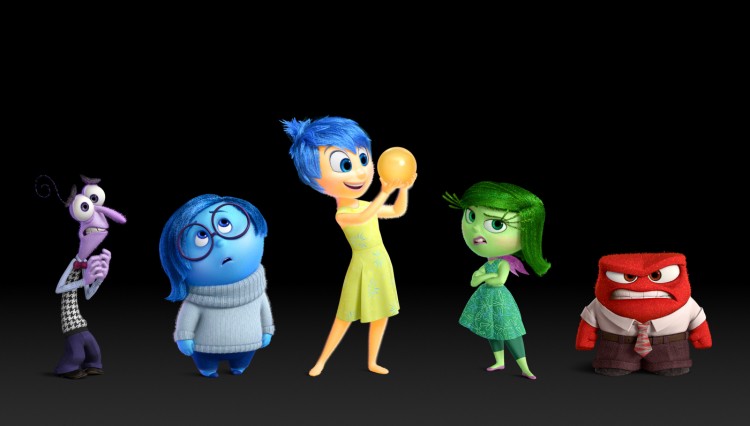 For anyone who is ready to write off the film simply because "it's a cartoon" or "the style chosen is too childish" should really look into this with an open mind. This is Pixar, and while they have gone through a critical dip recently, this is one of their best films to date. Doctor's pervious work with Pixar is Up, which causes an emotional stir for anyone who has seen the film.
Inside Out is a film that tries to shed a light on real things that are happening in our lives. While the emotions may be off on a grand adventure, this is all taking place inside of the head of an eleven-year-old girl. Riley and her family leaving their home in Minnesota to San Francisco, and she is forced to make new friends and start a whole new life here. This is a very real emotional issue that a lot of people go through, so it's a very relatable, especially to its core audience. Seeing how each emotion takes control during certain moments of time brings more truth to the film.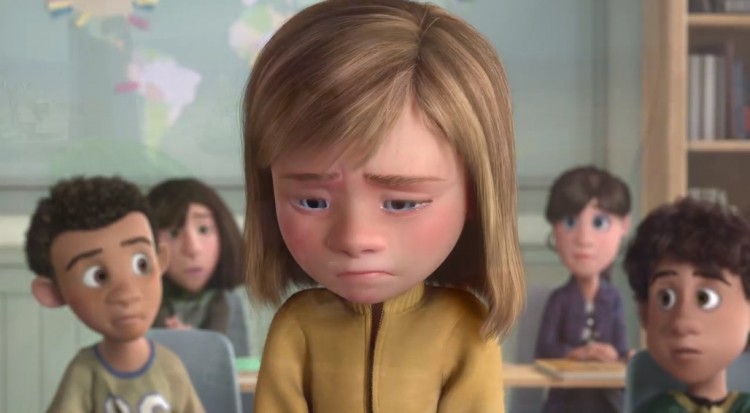 For a good amount of the film, Sadness and Joy are not in headquarters, so it's up to Fear, Anger, and Disgust to try to keep Riley sane and happy. This, in itself, is a very profound idea. Two polar emotions are having to work together while the other three are the ones having to take charge. Not only does this create for great conflict, but it also opens your eyes to other aspects of these emotions. Joy, while wanting the best for everybody, is an extremely selfish character. And the film makes a strong case for Sadness being just as important as any other emotion, showing that having this emotion brings out the best in you as well as other people. It's a story about growing-up; that things may change, but it's all for the better.
There are several moments in this film that works on a very visual level that speak to much deeper themes. There are literal islands that represent the core of your personality, and if it's not kept in check, the part of a person can just disappear and be forgotten. It also brings to light why we have so many emotions. Sure, we all strive to be happy all the time, which is the motivation of Joy, but it's simply unrealistic. An emotion, such as Sadness, is shown to be an important aspect to what makes us human. Such metaphors and themes can be told this strong through animation, where the possibilities are practically endless.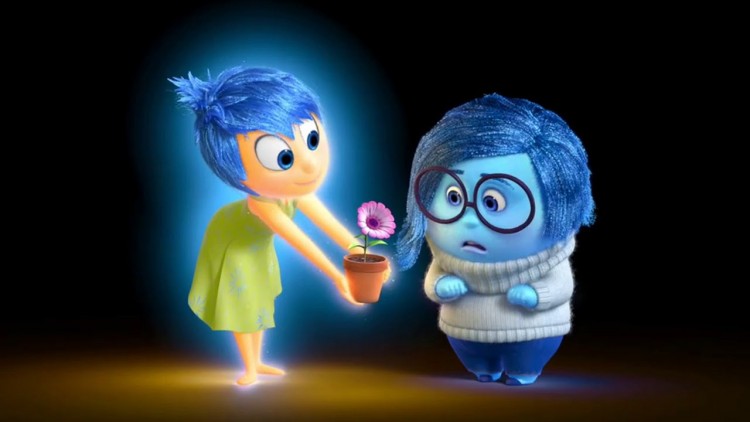 Inside Out is a film that knows its potential and strives to hit that goal. Depending on the child watching the film, the thematic stuff may be over their heads, but they'll enjoy the roller coaster movement of the film, and cling to certain characters. This is a film that could, without question, be watched and appreciated by anybody. It was only through this specific storytelling medium that we could get a story with this much emotional resonance.
Community Post: This article was submitted by a member of our community. The views expressed are the opinions of the designated author, and do not reflect the opinions of the Overmental as a whole or any other individual. We will gladly cooperate in the removal of plagiarism or any copyright infringement. Please contact us here.
Positives
+Creative story that many people can relate to.
+Gives emotions actual characters instead of archetypes.
Negatives
-Might go over the heads of children

The Star Wars galaxy is about to get a whole lot bigger.

A few hours ago, Disney released a press kit for their 2018 slate. In it, we've gotten our first official description of what exactly this year's Star Wars installment is going to be about.

Today, The Force Awakens beat out Avatar to become the highest-grossing movie in the U.S. of all time. That being said, it has a long way to go if it's going to top Avatar's worldwide earnings.