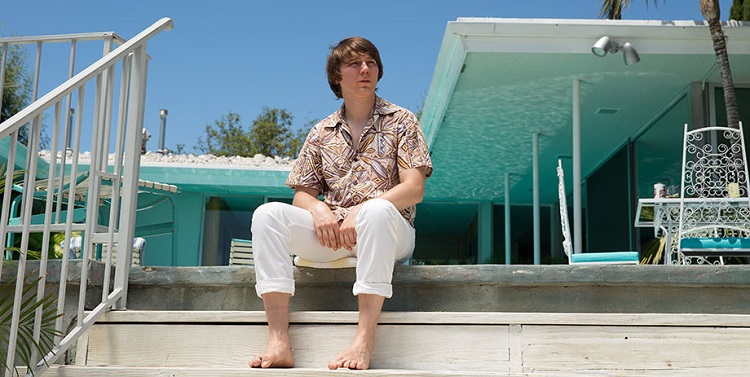 Community Post: This article was submitted by a member of our community. Find out how you can publish your own writing here!

We all have voices in our heads. Those constantly nagging demons that either fuel our ego or tell us how much we stink. They hang out in the dark recesses of our brain like the annoying tough kids in the back of 9th grade algebra. The plus side? We generally don't let them guide our lives.
Not so with Brian Wilson, the musical wizard behind The Beach Boys and writer of one of the greatest albums ever recorded.  In Love and Mercy, director Bill Pohlad takes an intensely intimate look into the trials and triumphs of a tragically flawed genius.
Love and Mercy covers two eras of Wilson's life. The first is young Brian (Paul Dano) transitioning from the teeny bopper sound of early Beach Boys to the layered and expressive Pet Sounds. Dano is borderline award worthy as the obsessive auteur. Nailing both his musical chops and his obsession for excellence, Dano captures the burden of genius with patience and skill.
The other side of the Wilson coin is his post-Beach Boys struggle with full blown mental illness, played by John Cusack. While he doesn't have Dano's spark and intensity, Cusack delivers an earnest and heart-felt performance. Balancing deep paranoia with an inner desire to be emotionally free, Cusack feels genuine and real.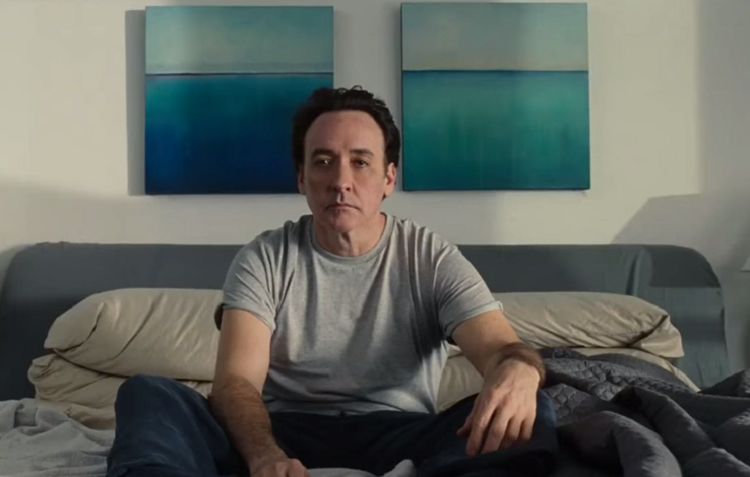 Of the two storylines, watching Wilson create the beloved Pet Sounds, even as his mental state deteriorates, is by far the more interesting. Longtime producer/first time director Bill Pohlad creates an exhilarating and often cringe inducing tightrope, especially as pressure mounts from studios, band mates and record sales.
But that's not to say Wilson's elder years are lackluster. The second story is centered on the battle between Melinda Ledbetter (Elizabeth Banks) and psychologist Dr. Landy (Paul Giamatti) for control over Wilson's well-being. It's heart breaking to watch a musician fully in charge of his craft degenerate into a scared, paranoid shell, even when the script occasionally dips into melodrama.
And much like Wilson's music, the movie is filled with energy and inventiveness. Using a variety of sound cues and clever shots, Pohlad vividly shows us Wilson's deterioration. The best of these moments is a dinner scene after the release of Good Vibrations. Combining Dano's detached facial expression with an ever growing sound of clanking silverware, Pohlad gives us an intimate and anxiety ridden look into Wilson's internal turmoil.
Love and Mercy is everything a biopic should be: honest, enlightening and delightfully different. Built on the back of two impressive lead performances, Bill Pohlad has crafted a thought provoking and mesmerizing portrait of an American icon. If the voices in your head have been begging for a break from the usual summer movie noise, indulge them in this fascinating and entertaining biopic. Good vibrations all around.
Community Post: This article was submitted by a member of our community. The views expressed are the opinions of the designated author, and do not reflect the opinions of the Overmental as a whole or any other individual. We will gladly cooperate in the removal of plagiarism or any copyright infringement. Please contact us here.
Positives
Full of rich, nuanced performances. Clever ways of showing Wilson's degenerating state of mind pepper the visuals. The balance of creative ambition and destructive obsession creates a sympathetic character. Very honest in the way it approaches Wilson's true story.
Negatives
The "older Wilson" story doesn't quite hold up against the "younger". Some of the scenes, especially between Banks and Cusack, slip into melodramatic territory.
Community Post: This article was submitted by a member of our community. Find out how you can publish your own writing here!Throughout time comic books have been known as a form of entertainment. Funny books some may call them in the past. People all over [...]

Community Post: This article was submitted by a member of our community. Find out how you can publish your own writing here!Yet another week comes to a close which means it's time for new music!! Each week a whole slew of new stuff is splooged onto the [...]

Community Post: This article was submitted by a member of our community. Find out how you can publish your own writing here!Hey kid! Like new music? Great! You've stumbled into the right rabbit hole. I'll tell ya what's good, what's bad, and what's a [...]