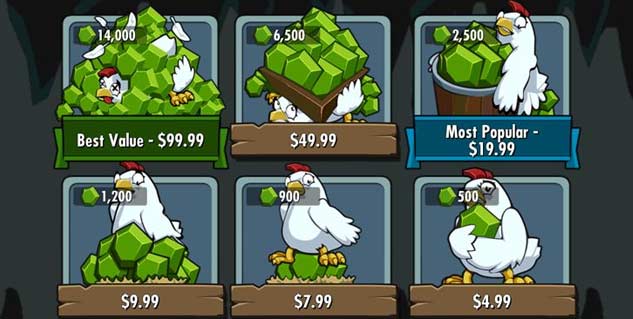 6. Dungeon Keeper (iOS)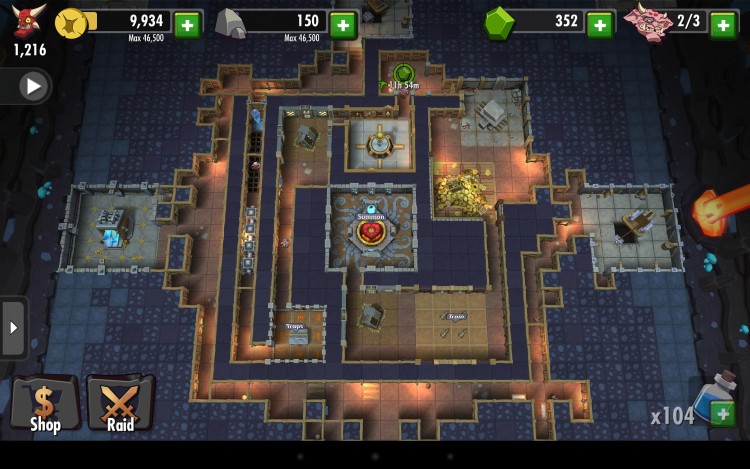 Up next, we have another mobile game. This one is a little different than Star Trek: Trexels, in that it's a mobile remake of a much-beloved game from the 90's. Essentially, fans waited over 10 years to play another iteration of Dungeon Keeper and what they got was this mobile offering from EA.
Unfortunately, the cats at EA were clearly swapping french fries and scam ideas with [x]cube GAMES because Dungeon Keeper on iOS is more of the same crap.
The gameplay mechanics are simple enough. Like with most mobile games, it's all about performing tasks and building things. The problem with Dungeon Keeper is that EA thought it'd be cute to absolutely pieface players with microtransactions to get around ridiculously unreasonable timers.
As YouTuber Francis points out, timers on something as basic as mining can take up to 24 hours to expire. That's a whole day of waiting just to mine something. You can speed that up, of course, by purchasing gems via microtransactions but they're not cheap and they don't last long. Speeding up a 24 hour mining timer takes 247 gems or roughly $2.50. That's atrocious, especially considering that in the original Dungeon Keeper (in a beautiful age without microtransactions) it only took about 60 seconds to mine a plot.
To build a hatchery in the new Dungeon Keeper, it takes approximately 9 days or $15 worth of gems.
It's a sad day when the simple act of greed causes a developer to destroy people's wallets and sense of nostalgia by riddling a much-beloved franchise like Dungeon Keeper full of bulletholes and microtransactions.

From Altair to Bayek, we have you covered.

Two of Ubisoft's biggest games of 2014 are on sale for a pretty ridiculous price.