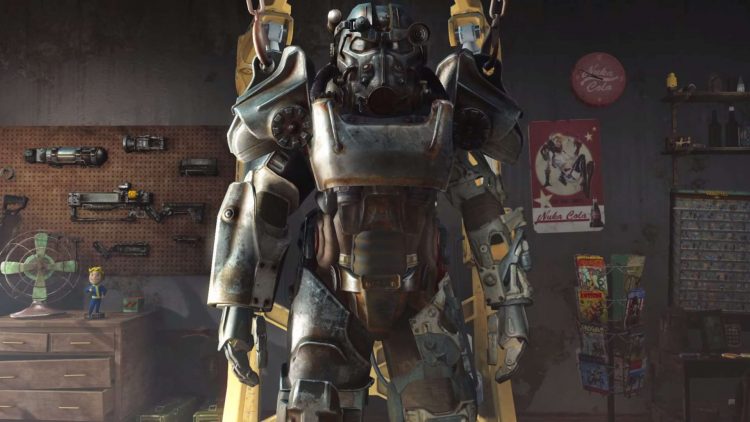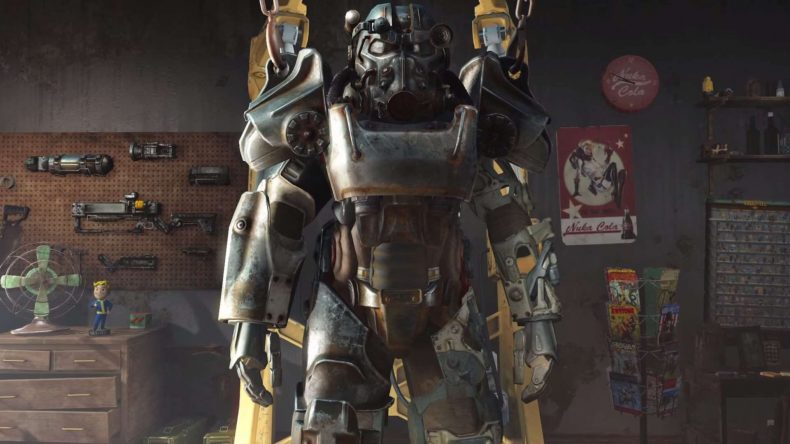 September is here, which means summer is finally drawing to a close. Don't be sad about the lack of sun though, there are more than a few reasons to stay inside as those temperatures begin to drop.
See also: Movies | TV | Comics
If gaming is your storytelling medium of choice, here's our guide to the interactive worlds that we'll be exploring this fall.
September 1
Metal Gear Solid V: The Phantom Pain

This could very well be the last "full" Metal Gear game we see for a long, long time; and at the very least, it's the end of the Hideo Kojima era. Luckily, The Phantom Pain is arguably Kojima's most ambitious entry yet, and a damn fine way to see the series off.
Mad Max

This one doesn't adapt any movie in particular, instead building an original storyline set in the Mad Max universe. Most notably, it appears to serve as a bit of a prequel to Fury Road, chronicling Max's run in with Scabrous Scrotus, another of Immortan Joe's sons.
September 11
Super Mario Maker

Build your own Mario–inspired levels in this game creation platform, using assets from Super Mario Bros., Super Mario Bros. 3, Super Mario World, and New Super Mario Bros. U.
September 15
Destiny: The Taken King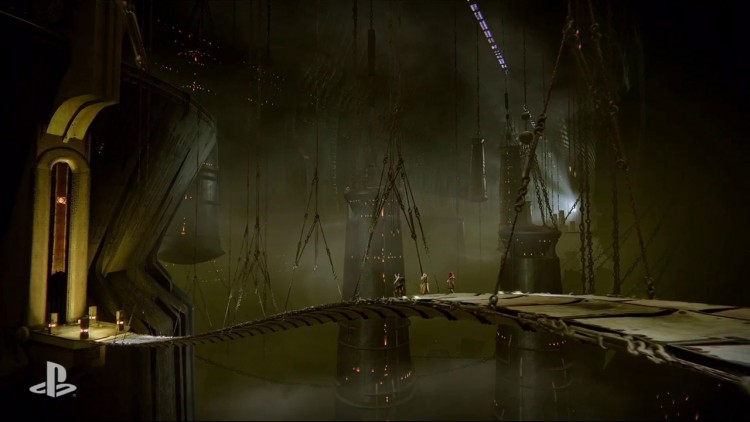 Destiny will be ringing in Year Two with its biggest DLC addition to date. The Taken King
 centers around Oryx, the father of Crota, as he arrives in the solar system to wreak his bloody vengeance. Included in the release is a story campaign featuring a new enemy called the Taken, a new explorable region (Oryx's massive Dreadaught ship), new missions on the moon of Phobos, new strikes, new Crucible maps, and of course, a new raid. That's in addition to a ton of overhauls to the core game, including swapping out Peter Dinklage for Nolan North as the voice of the player's Ghost.
September 22
Soma

(PC, PS4)
What the heck is Frictional's upcoming survival horror game SOMA actually about? We still have almost no idea. All we know is that it takes place beneath the ocean in a research station called PATHOS-2. Something has gone terribly wrong though (because of course it has), and it's up to you to brave the depths, and face something terrifying. Considering this is the team that birthed the Amnesia universe, I think we can expect some sleepless nights to come.
September 27
LEGO Dimensions

Had enough toy-based video games yet? I hope not, because with LEGO on the scene, we definitely need at least one more. Dimensions is introducing the LEGO Multiverse, the ultimate toy crossover. An evil villain named Lord Vortech seeking to control reality itself by using the power of the Foundational Elements, the substance from which LEGO planets are created. To stop him, characters from Batman,The Lord of the Rings, Portal, The LEGO Movie, and beyond band together, hopping from planet to planet to foil his nefarious plans.
September 29
Fallout Anthology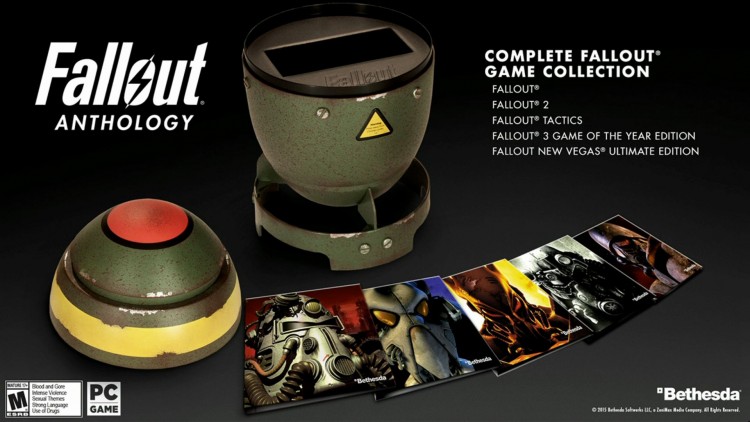 Revisit all of the Fallout games so far, from the original to New Vegas, in one handy, mini-nuke shaped collection. In addition to five full games, the Anthology also includes all of the DLC for Fallout 3 and New Vegas.
Might & Magic Heroes VII

The seventh installment in the Heroes of Might and Magic series takes place 200 years after the previous game (albeit 100 years before the fifth one). Once again returning to the world of Ashan, MMH7 will follow the Duke of Griffin Duchy in the aftermath of the dissolution of the Falcon Empire.
Sword Coast Legends

Return to the Forgotten Realms' Sword Coast (finally!) in a fantasy narrative inspired by those classic D&D RPGs. We don't know too many details about the story yet, but four player co-op has been confirmed. Additionally, Sword Coast Legends will feature an extremely in-depth custom campaign engine, allowing you to craft your own adventure from scratch, and play the Dungeon Master for a party of your friends.
September TBA
Adrift

Adrift puts you in the space-shoes of a stranded astronaut. You wake up amidst the wreckage of a damaged space station, with no memory of the incident that caused the destruction. As you investigate what happened, you're also racing against the clock to survive, and repair an escape vehicle to take you home. We got a chance to try this one via the Oculus Rift, and man, immersive doesn't even begin to describe what it's like. If you get a chance to play it in VR, that is absolutely the best way to experience it.
Star Wars Uprising

(Android, iOS)
We've been keeping a close eye on this one for a while now, and for good reason. Uprising will be the first video game in the new Star Wars canon, and just because it's on mobile devices, doesn't mean you should underestimate how important it will be to the saga. Set after Return of the Jedi, the game will follow the aftermath of the destruction of the second Death Star, as an alliance of Rebel fighters and criminal elements come together to take on the Imperial remnant in the Anoat Sector (which contains planets like Hoth and Bespin).
October 9
Uncharted: The Nathan Drake Collection

It's the original Uncharted trilogy, rebuilt for the PlayStation 4. As an added bonus, it also includes exclusive access to the Uncharted 4 multiplayer beta.
October 13
Dragon Quest Heroes: The World Tree's Woe and the Blight Below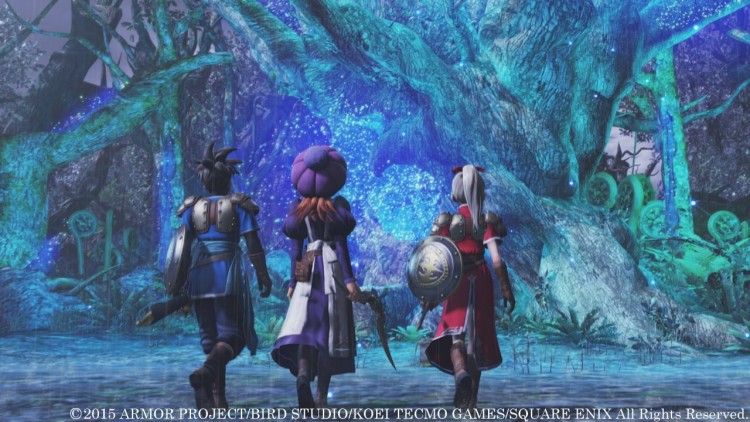 Heroes's unique blend of Dynasty Warriors-esque hack-and-slash with the world of Dragon Quest is finally arriving in North America and Europe, just in time to get you ready for the sequel next year.
Wasteland 2: Director's Cut

A new and improved version of Wasteland 2
is on the way, complete with a visual overhaul and expanded voice acting (and best of all, it's free to anyone who already owns the original release). The game takes place on an alternate earth where nuclear war happened in 1998. The story picks up decades later, following an enclave of survivors known as the Desert Rangers. It's more or less a direct sequel to the original Wasteland, but you don't need to have played that one to hop into Wasteland 2.
October 16
Yoshi's Woolly World

And the award for most adorable video game world goes to…
October 20
Tales of Zestiria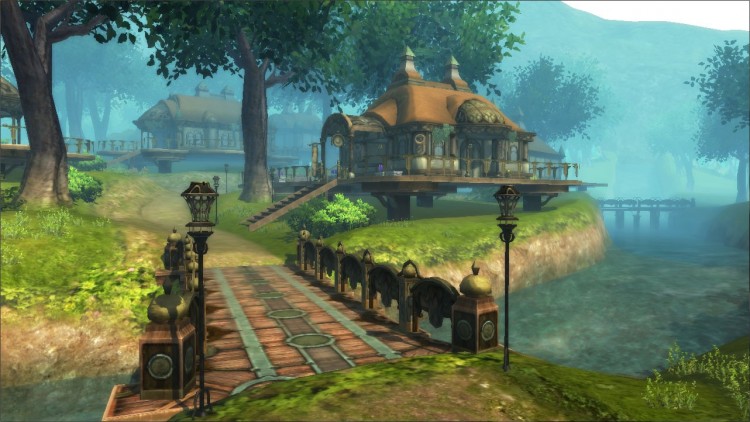 The fifteenth core entry in the Tales series (15 games!), Zestira takes place in a new setting called Glenwood. It centers around a character named Sorey, who sets off on a quest to become one of the Shepherds, supernatural beings with the power to save humanity from a race of monsters known as Hellions.
October 22
Fatal Frame: Maiden of Black Water

(Wii U)
Like previous Fatal Frame games, players are tasked with taking on violent spirits using a special camera. Despite being the fifth game in the series, Maiden of the Black Water doesn't seem to have any essential links to the previous ones, so don't worry if you haven't played those yet. It also has a bonus crossover with Dead or Alive, because Japan.
October 23
Assassin's Creed Syndicate

Syndicate takes the Assassin's Creed story to 1800s London, during the peak of the Industrial Revolution. With the Assassin Brotherhood almost completely defeated, twins Jacob and Evie Frye look to unite the London criminal underworld to take down their Templar oppressors.
The Legend of Zelda: Triforce Heroes

With a Wind Waker-inspired visual style, Tri Force Heroes
is a co-op adventure for up three players.
October 27
Halo 5: Guardians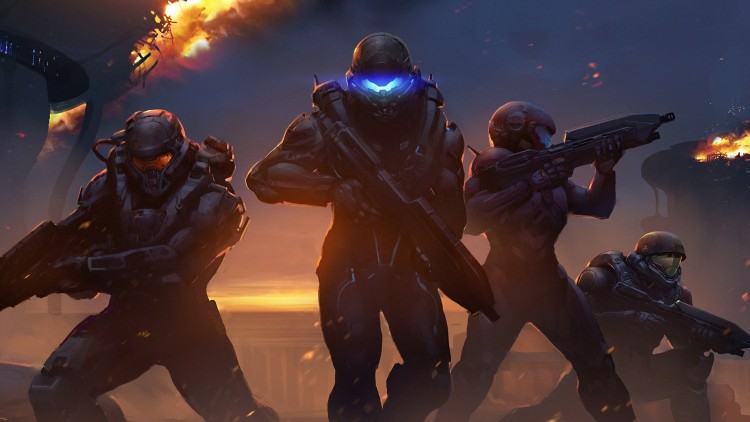 The Halo saga continues. After the events of the fourth game, Spartan Locke (who we saw introduced in the Halo: Nightfall movie) is tasked with tracking down Master Chief, and finally solving the mystery of the Guardians. Also Nathan Fillion is back as Eddie Buck, and that's pretty rad.
November and December on page two.
Use your ← → (arrow) keys to browse

From Altair to Bayek, we have you covered.

And how does it tie into the game series?

There's no word on a trailer yet, but in the meantime, here is our first look at the Assassin's Creed movie.