For the last week of Woman's History Month, Funny Books has decided to give the great Superheroines at DC Comics a look. Because it turned out that a company with a character called "Wonder Woman" actually had a lot of awesome Women of Mystery.
Supergirl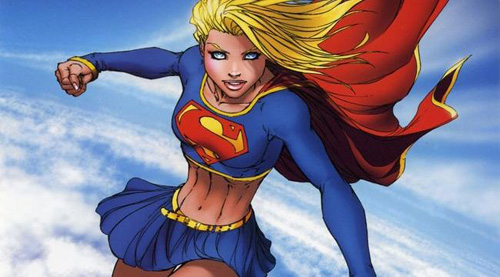 The Last Daughter of Krypton is probably the second most famous person to wear big S on their chest. One of the most powerful women in fiction, Supergirl finds is a classic example of gender swapping in comics, or basically making a female character out of an existing male one. Though DC helped spearhead this trend, I feel that Supergirl has gravitated enough from her famous cousin to earn a spot on this list.
Big Barda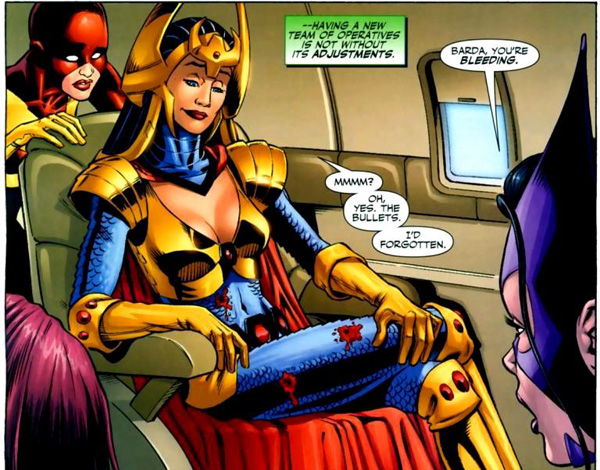 Yeah, you don't mess with Big Barda. A native to the most evil planet in reality, Barda is fierce to say the least. Fighting her way from the slums of Apocalypse to celebrated leader of Darkside's personal guard, the Female Furies. Being a New God, Big Barda is probably the God of Ass-Beatings. Not only is she one of the strongest warriors in the galaxy, she's also part of one of DC's greatest love stories when she eloped with Mister Miracle. Proving once again that love conquers all…well, Big Barda conquers all, but love is a close second.
Zatanna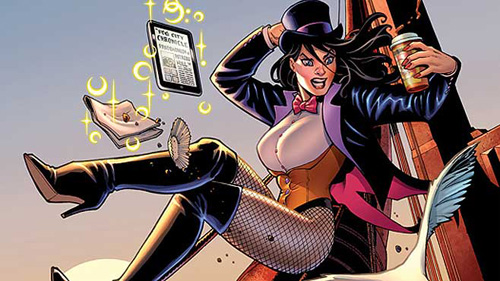 You'd think it was those fishnets that got her one the list, but it's not. It's her showmanship. Zatanna is one of the most DC characters around. She's a sorceress whose secret identity is an actual stage magician! This means that a lot of times, you'll find her fighting in a top hat and using a magic wand, even though she totally doesn't need either. She also had the gimmick of talking backwards to cast her spells. She's also a legacy character, following the footsteps of her father (who showed up in Action Comics #1!)
Renee Montoya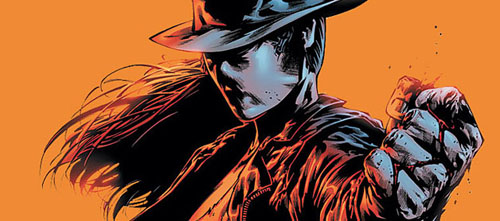 I was sorely tempted to put Batwoman on the list, but as you'll see, we have a bit too many Batman characters on the list. So I'll go for Batwoman's ex-girlfriend, Renee Montoya. Detective Montoya has popped up here and there in the main stream, such as in The Dark Knight, but for my money, Montoya really hit her stride when she became the new Question. A great Detective for Detective Comics Comics, we all can't wait until she picks up the mantle again in the New 52.
Black Canary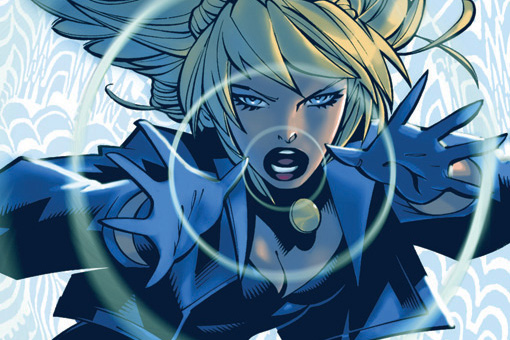 A long time member of the Justice League (and sometimes a founding member), Black Canary is a must have on any best of list. An avid hand-to-hand fighter with a sonic scream, some version of her character involve being trained by the original Justice Society to follow the footsteps of her mother. In this sense, she's one of the first legacy characters. Black Canary is also a corner stone of DC's Birds of Prey, an all-female superhero team who she founded with another famous superheroine that may show up a bit later.
Harle Quinn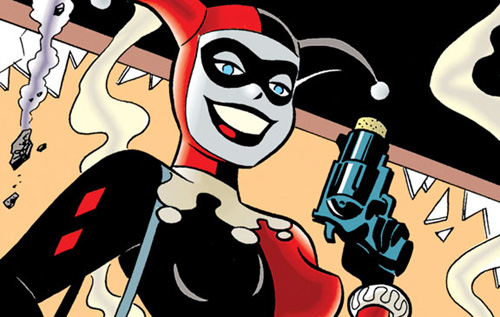 Man, are the 2010's really working out for Harle Quinn. Origination from the much beloved Batman: The Animated Series, Harle's stock has only ever gone up. A favorite among cosplayers, Quinn has shown up in multiple video games, television series, and is set to make her big screen debut in Suicide Squad (2016). DC's slightly less manic answer to Deadpool, Harle Quinn entered our hearts with a Brooklyn accent and psychopathic tendencies, and I think she's here to stay.
Batgirl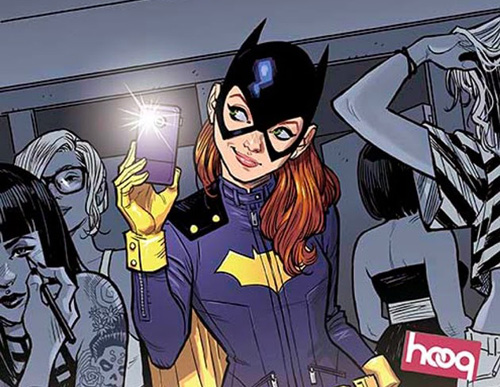 Nah, nah, nah, nah, na, Batgirl! The super intelligent daughter of Commissioner Gordon, Batgirl donned the cape and cowl to fight along side Batman to help clean up the city. That's the great thing about her. She wasn't chosen by Batman. She doesn't have a deep dark origin story. She originally put on a costume because he wanted to help. Later on, when he is faced with tragedy, she perseveres, adopts the name Oracle, and still keeps helping. It's that's not a great DC superheroine, I don't know what is.
Catwoman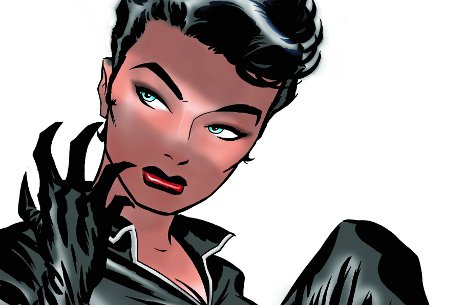 Ok, so technically, Catwoman is only a superheroine like 40% of the time. But she never goes full on evil, so she gets a pass. The fact is, Catwoman is one of DC's most famous female characters. Part of this is thanks to the various amazing actresses that portrayed her in Batman '66 and beyond. The other reason is because her name is easy to remember. Cat, woman, Catwoman. A dashing rouge that can make the most serious dude in DC Comics blush, Catwoman is a top tier character.
Lois Lane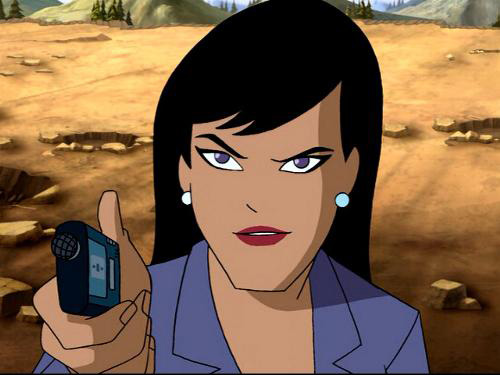 The only non-super on the list. I know. But, no list of great DC Women would be complete without Lois Lane. Literally the first lady of DC Comics, being around since Action Comics #1, Lois Lane has helped mold and break the mold of what it means to be a superhero love interest. You know why Lois Lane is always being rescued by Superman? Because she keeps getting into crazier and more dangerous situations to get her story. And she's been doing this since the 30s! What I'm saying is, DC Comics, give us our Lois Lane solo series again!!!
Wonder Woman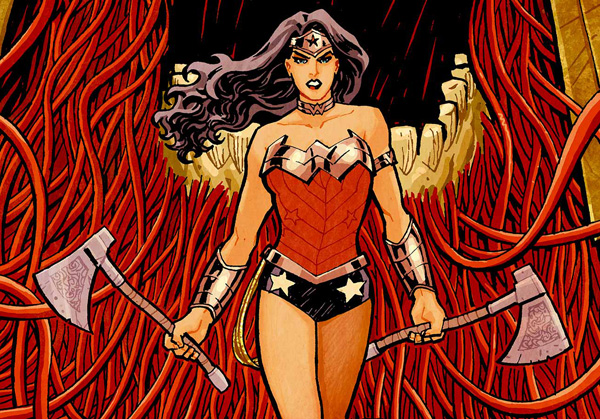 The female superhero. The cover model for the first issue of Ms. Magazine. A cultural icon and ambassador to all prospective female comic fans. Wonder Woman is DC's most famous and important superhero, period, and the comic industries most famous woman in general. It frankly preposterous that it's taken this long for her to get a movie, but that's besides the point. The fact of the matter is, Wonder Woman is synonymous with "Female Super-Hero," and has proven since the 1940's that women deserve a spot in funny books.

Community Post: This article was submitted by a member of our community. Find out how you can publish your own writing here!Recent images have taken over the internet. Namely, the new Suicide Squad pictures coming from Empire Magazine's upcoming [...]

Community Post: This article was submitted by a member of our community. Find out how you can publish your own writing here!Den of Geeks has recently reported that DC's upcoming solo movie for Wonder Woman will take place across three different [...]

Community Post: This article was submitted by a member of our community. Find out how you can publish your own writing here!Grant Morrison's much rumored Wonder Woman project, Earth One: Wonder Woman, has finally been revealed to retailers at the [...]