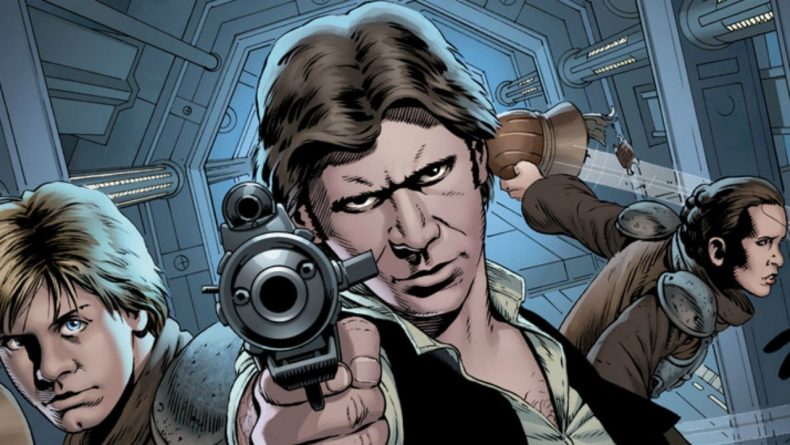 Set between A New Hope and The Empire Strikes Back, the new Marvel Star Wars comics have been fantastic. Thus far, they have set up a thread that has often been taken for granted in the movies: How did Darth Vader discover who destroyed the Death Star? As it turns out, it isn't an easy process.
So, how's it playing out?
The latest issue of Jasson Aaron and John Cassaday's Star Wars comic sees Luke return to Tatooine for answers, but it turns out Boba Fett is hot on his trail. Here's the official synopsis,
"The stakes are getting high in Marvel's Star Wars by Jason Aaron and John Cassaday. Propelled by his victory in the Battle of Yavin, Luke has returned to Tatooine looking for clues that may help him in his quest to become a Jedi Knight. His search takes him dangerously close to the bounty hunter Boba Fett, who has been employed by Darth Vader to discover the identity of the Rebel pilot who destroyed the Death Star…"
Awesome. When can I read it?
Star Wars #5 goes on sale on May 20th, but if you're waiting for the collection of the first volume to go on sale before collecting the issues, you'll have to wait for September 15th. You can pre-order it on Amazon here. To see a preview of the first few pages of the issue, check out the official site here.

In 2014, the Star Wars Expanded Universe was decanonized, paving the way for an entirely new generation of stories. Three years later, and the new Star Wars canon contains over 50 films, TV shows, comics, novels, and more, quickly rebuilding one of the [...]

The webseries Forces of Destiny has been doing a great job of filling in some cool little gaps in the Star Wars canon so far, and the latest is nicely timed to connect to the new anthology film.

Solo is officially here, and while it's more or less a standalone story, its connections to the larger Star Wars galaxy run surprisingly deep.