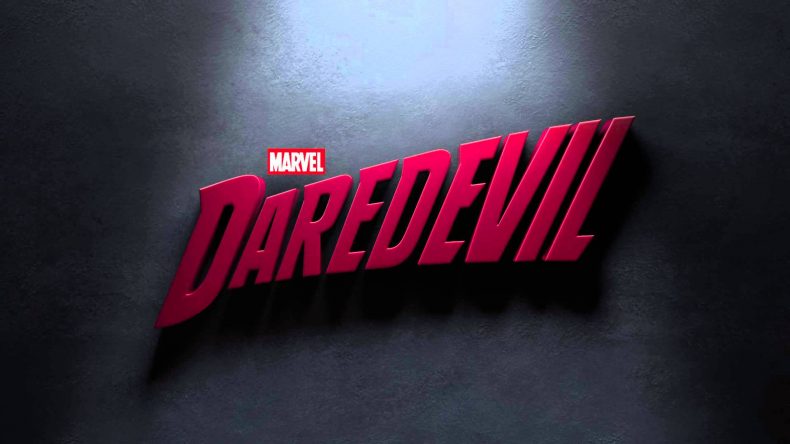 Community Post: This article was submitted by a member of our community. Find out how you can publish your own writing here!

Overview:
The funeral takes place on a dreary day.  Karen cautiously approaches Ben's widow.  She feels guilty for what happened.  She wants to apologize but no one blames her.  Karen and Matt go back to the office.  Karen's scared that Fisk will find out she was with Ben when they visited Fisk's mother.  Matt assures her that he'll keep his promise to protect her.  Matt also vows to bring down Fisk and whoever is working with him.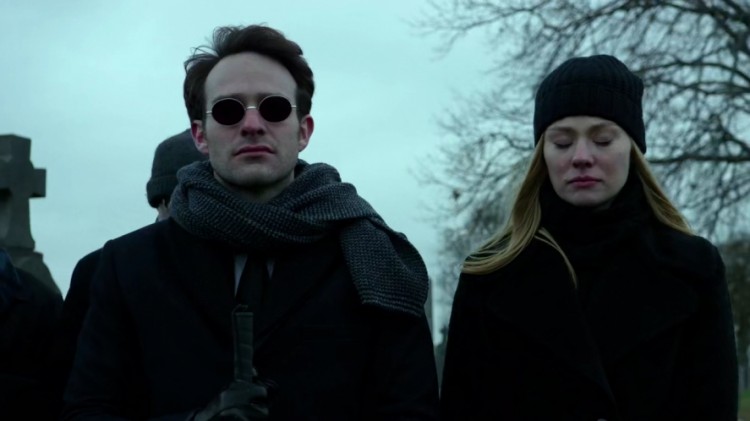 Fisk and Leland have another secret meeting.  Fisk confronts Leland about some missing money.  Leland breaks and reveals the truth about Vanessa.  Leland warns Fisk that he's hiding Det. Hoffman.  If anything happens to him, Det. Hoffman will go to the Feds and reveal everything.  Fisk kills Leland anyway.  He then orders Det. Hoffman to be found and killed.  He's come too far to make his criminal empire dream a reality.  He's not stopping now.
Matt and Foggy visit a friend on the police force, Brett.  Matt visited him a while back with his mask on.  Brett knows something's up.  He can't tell too much fearing retalliation.  While Foggy and Brett talk, Matt overhears two other police officers.  They're looking for Hoffman on behalf of Fisk.  They have to find him first.  Luckily, Matt finds Hoffman just as a hit team is about to take him out.  He tells Hoffman to go to the 15th precinct and turn himself in.  By doing so, a chain of events are set off.  Cops, lawyers, even a senator are all arrested by the FBI.  Fisk is even taken in.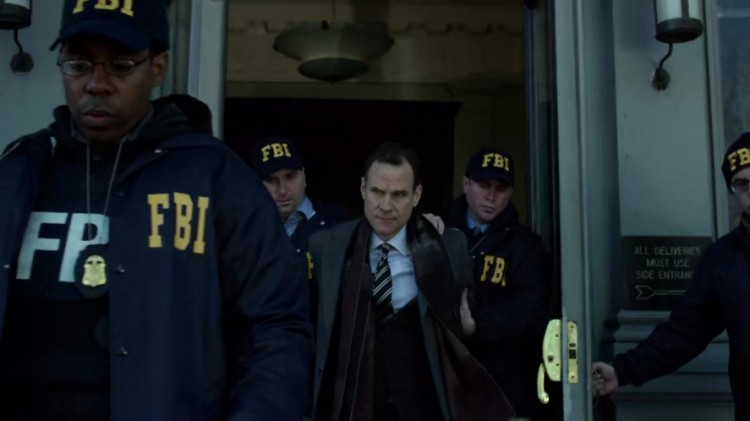 Matt, Karen and Foggy are celebrating.  They've done it, they've avenged their fallen friends.  Fisk is finally being brought to justice.  However, it's short lived.  Fisk has arranged a hit team to break him out.  His personal army engages in a vicious firefight with the police.  The police officers are killed and Fisk is able to escape.  Vanessa is waiting for him.  They plan on leaving the city together. Nothing is going to stop Fisk now.
The victory party is cut short as a news story break about Fisk's escape.  Matt decides to end this once and for all.  He goes to see Melvin, it's time to get his new armor.  It's time to take down Fisk once and for all.  Matt is able to track down Fisk using his enhanced hearing.  Matt and Fisk attack each other.  The fight is brutal but no one is willing to stop.  Matt will not let Fisk destroy his city, his reign of terror must stop.  Matt defeats Fisk just as Brett appears.  Brett arrests Fisk as Matt flees.  Fisk is behind bars, for now.  A criminal as powerful and relentless as Fisk won't stop.  It doesn't matter who threatens the innocent now.  The city has a guardian demon.  A protector in red who prowls the night and fights evil.  Hell's Kitchen and all the innocent people are now protected by a devil.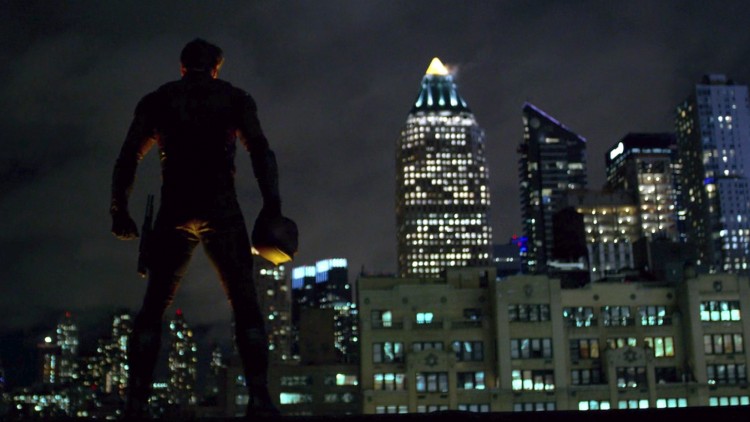 Impression:
This was a great way to end the season.  We got closure on a lot of story lines that were building up.  Ben's death was avenged and he'll be greatly missed.  Fisk lost a few allies, yet I'm sure there'll be more.  The writers knew that the season finale was the right time to have Daredevil and Fisk face off against each other.  Both actors really gave it their all.  Daredevil could've easily ended Fisk's reign of terror if he killed him.  But he as a code, so they'll be enemies forever.
I wonder what'll happen next season.  Stick mentioned a 'war.'  Maybe we'll get more insight next season.  Although Fisk is in jail, I'm sure he'll find a way out.  Fisk lost quite a few allies this past season.  I'm sure he'll gain more and I can't wait to see them join his empire.  Matt won his fight against Fisk.  He made a difference to himself and to his city.  There'll be more challenges in the upcoming seasons.
Community Post: This article was submitted by a member of our community. The views expressed are the opinions of the designated author, and do not reflect the opinions of the Overmental as a whole or any other individual. We will gladly cooperate in the removal of plagiarism or any copyright infringement. Please contact us here.
Community Post: This article was submitted by a member of our community. Find out how you can publish your own writing here!Throughout time comic books have been known as a form of entertainment. Funny books some may call them in the past. People all over [...]

Community Post: This article was submitted by a member of our community. Find out how you can publish your own writing here!Yet another week comes to a close which means it's time for new music!! Each week a whole slew of new stuff is splooged onto the [...]

Community Post: This article was submitted by a member of our community. Find out how you can publish your own writing here!Hey kid! Like new music? Great! You've stumbled into the right rabbit hole. I'll tell ya what's good, what's bad, and what's a [...]