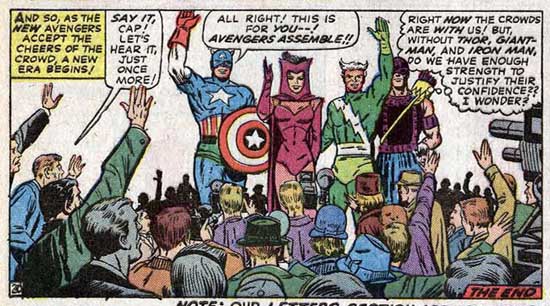 New Avengers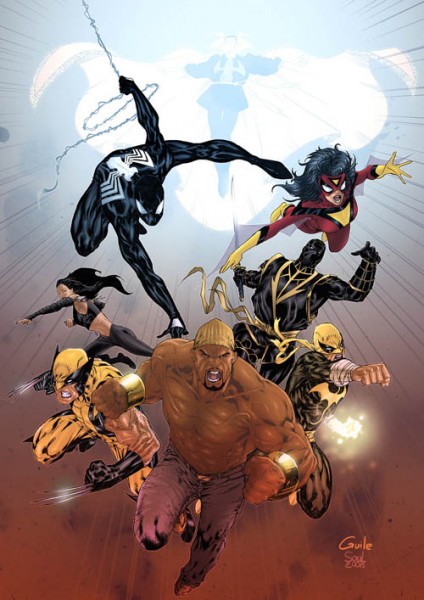 Marvel came back in a big way in the mid-2000's, and leading the way were the New Avengers. Brain Micheal Bendis decided to go the DC route by making filling the leading superhero team with, well, Leading Superheroes. The New Avengers had no brainers like Spider-Man, Wolverine, The Thing, as well as some 70's heroes on the brink of stardom, such as Luke Cage, Iron First, and Spider-Woman. Although Marvel had other Avengers teams running around, if you were reading Marvel during the Civil War-Secret Invasion-Dark Reign Era (2006-2010), this was the team to read, and arguably the best Avengers book of all time.
Dark Avengers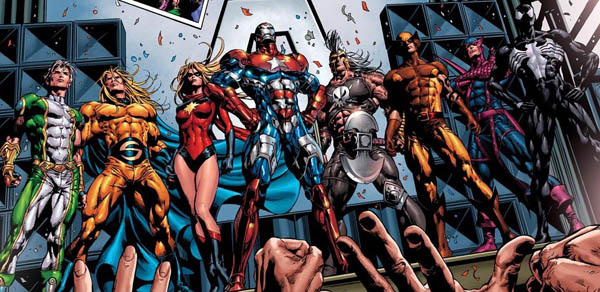 Remember that thing I said about other Avengers running around. Well, during the Dark Reign event when Normal Osborn was running SHIELD, he formed his own Avengers team. The group where made up of straight-up supervillains like Bullseye, Wolverine's son Daken, Moonstone, Ares, and the incredibly unstable Sentry. It was fun to see Osborn try to balance a P.R. campaign and reign in his team of crazy psychos, as well as elevate the Spider-Man villain to new heights within the Marvel Universe.
Secret Avengers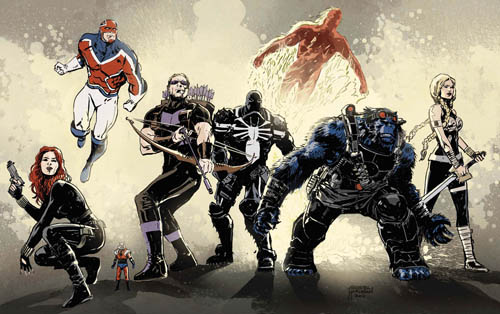 The Secret Avengers were, actually, when you think about it, they weren't that secret. They are meant to be the Avenger's black-ops team, lead by Captain America, and made up of the Black Widow (obviously), Moon Knight, Agent 13, Eric O'Grady's Ant-Man, and a few others. It's a pretty cool idea for those interested in a spy book.
Young Avengers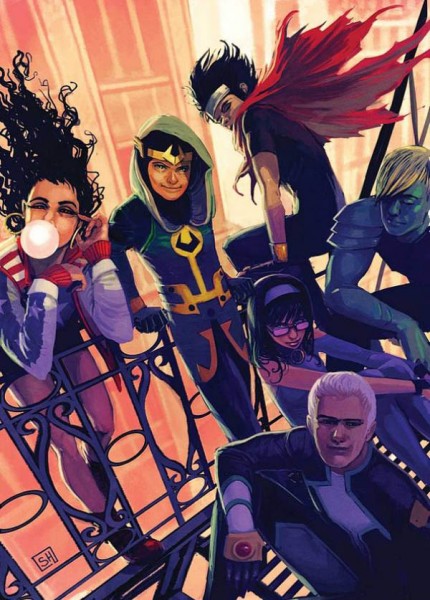 The Young Avengers were a group of teenagers very loosely connected to the Avengers who decided one day to become heroes. Though the start feels a little appropo of nothing, the books was pretty good. But it really hits its stride in 2013 when writer Kieron Gillen and artist Jamie McKelvie just killed it with volume 2. Seriously, it's one of the best Marvel Books in 10 years, and that's saying something. Mainstays of the Young Avengers are Wiccan, Hulkling, Hawkeye (Kate Bishop), and sometimes Miss America, Patriot, and Young Loki.
Avengers Academy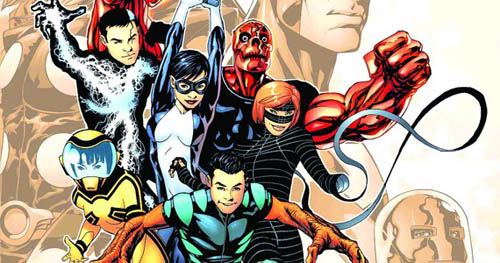 Another teen Avengers book, this one is more connected to the Avengers team. Basically, Hank Pym decides to open a school to train young supers who were tortured and scarred by Normal Osborn in an attempt to steer them away from villainy. Later on, some of the kids are kidnapped and put into a Battle Royale/Hunger Games situation in Avengers Arena, of which the fallout spans 3 titles. Notable characters include Hazmat, Mettle, Finesse, X-23, Butterball (YO! Butterball!), and some of the kids from Runaways. Though a solid title, I'd say start with Avengers Arena instead.
Great Lakes Avengers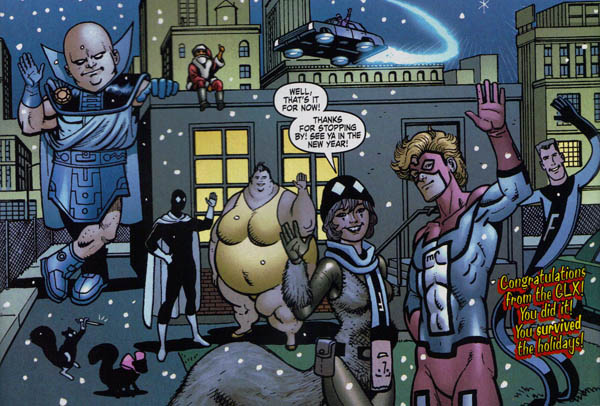 Ah, just kidding. But look, your face! Still, better than Force Works.
Thanks for reading folks! Hope these last few months of Avengers comic gave you some idea of these obscure characters! Look forwards to more Funny Books (or even Channel Surfer) after the summer!

Some people, Asgardian types mostly, may be wondering why everyone's favorite Marvel villain was omitted from Avengers: Age of Ultron. In actuality, director Joss Whedon actually had Hiddleston make a brief cameo, but decided to cut him out of the [...]

Falcon – Zoe Saldana Winter Soldier (Bucky) – Emily Blunt Quicksilver – Teresa Palmer Fury – Kerry Washington Scarlet Witch – Jared Leto This amazing fan art collection was created by Ágnes [...]

Community Post: This article was submitted by a member of our community. Find out how you can publish your own writing here!Back in 2012, the impossible happened by not only creating an Avengers film—which was stemmed from several other films—but was both [...]