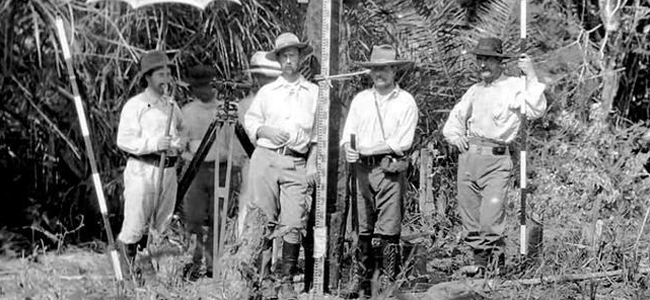 What dangers lurk in the thick jungles of Marco Island? There's more to fear than you might expect. Step back in time with us to the Victorian era and search for a lost party of men!
---
---
We're a band of Victorian British soldiers tasked to find a certain Captain Donovan and his group of men who mysteriously vanished on the newly-claimed island of Marco. But, as with all jungle adventures, we run into our fair share of issues along the way.
So equip your pith hats and bayonets for The Lost Expedition by Will11! Our tasty characters for this story are a Thanksgiving turkey dinner (Jen), a plate of spaghetti & meatballs (Peter) carried by famous explorer Percy Fawcett (Eric).
Will we get eaten alive? Brutally slaughtered by natives? Fall from great heights? Or just lay back and enjoy a fresh island doobie? There's only one way to find out.

It's time for another variety show of terrible, miniature story-games. Letters to Santa, customer service, and a very special quiz are on the roster for tonight's episode.

It's New Year's Eve, and someone has stolen the 2017 egg just moments before its hatching ceremony! We must examine the scene of the crime, track down the culprit and rescue the egg before the stroke of midnight!

So it turns out our parents are ex-FBI agents and some lunatic from their past is seeking revenge. Can we make it out of this situation alive?