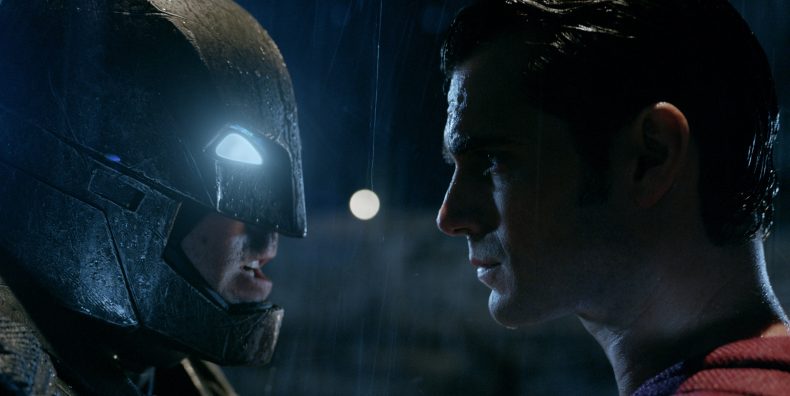 According to insider rumors, Warner Bros. executives are pressuring Batman v. Superman director Zack Snyder to increase Batman's role in the film at the expense of Superman's.
Should It Just Be Called Batman v. Batman: Dawn of Batman?
The rumor originated from Heroic Hollywood, which reported on a rumor that Warner Bros. have been won over by Ben Affleck's performance to such an extent, that they want more Batman in Batman v. Superman. Ironically, the film was originally intended to be a Man of Steel sequel. As of now, however, a formal Man of Steel sequel has been put on hold, while a Affleck driven solo Batman picture already has a 2017-2018 release window.
Can We Handle That Much Batman?
Logistically, Warner's Bros. rumored attitude makes sense. The Batman license is very hot right now, helping sell video games, comics, and merchandise. Anyone who saw Man of Steel will easily note the influences that The Dark Knight Trilogy had on its overall tone. Ditto with the Suicide Squad, which is slated to have a Batman cameo. Warner Bros. may want to center their DC Movie universe around the very marketable Batman, as Marvel did with Iron Man.

If so, does this mean we're getting a live action version of "Under the Red Hood?"

A near final cut Batman v Superman: Dawn of Justice just screened for a group of WB executives to what was a reportedly a standing ovation. A major factor that contributed to the film winning the WB bosses over was apparently Ben Affleck's Batman, [...]

Empire Magazine has given us a bunch of Batman V. Superman stills to mull over, including some great shots of the two titular heroes in costume, Diana Prince, and Lex Luthor's… basketball court?